Guide to purchase credit cards
Key points
Purchase cards can offer a long, interest-free period before you have to pay
You'll need a good credit history to qualify for the best deals
Plan to pay off the debt before the introductory period ends - if you don't, interest rates may be high
Use smart search to avoid applying for cards you're likely to be rejected for
All credit cards can be used to buy things, but compare purchase credit cards - including 0% purchase cards - and you could benefit from extra benefits.
Many will offer a lengthy interest-free period for new shoppers, sometimes longer than 12 months.
That means that if you need to spread the cost of a major purchase, this kind of card could save you money.
Of course, that's only true if you clear the balance within the introductory offer.
If not, you'll pay interest, typically at around 18%.
If you compare credit cards through Gocompare.com you'll be presented with a table showing all available cards.
You'll then be able to narrow down your search, and amongst your options will be choosing to see just the cards offering 0% purchases.
Is a purchase credit card right for you?
Not all credit cards are the same - there are lots of different types and each is suitable for a different kind of borrower.
Need more information?
A purchase card is a good idea if you're looking to spread the cost of a large buy or lots of smaller expenses.
If you clear the debt in time then you won't pay any interest on your borrowing.
However, it might not be the right card for you. If you have existing card debt or loans, then you could be better off with a balance transfer credit card.
Some cards allow balance transfers and give an interest-free period on new spending, so you may want to consider one of those.
If you always clear your balance at the end of the month then a cashback credit card could let you actually earn money on your spending.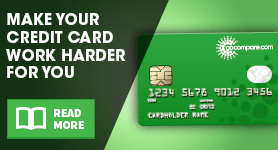 Think about how you plan to use your plastic before comparing products.
What are the downsides to a purchase card?
The main concern with a purchase card is that - at some point - the interest-free period ends.
If you have a good credit score then you may be able to transfer the debt over to a balance transfer card at that point. However, there's no guarantee you'll be accepted, and you'll almost certainly have to pay a fee.
If you think it'll take you longer to clear the balance on a card then it's worth considering one that comes with a low interest rate, rather than an interest-free period.
Also, you won't know what spending limit you'll be given when you apply. The card company will make that decision based on your credit history and income.
So you could find that you qualify for a card, but don't get the credit limit that you were hoping for.
Why use a purchase card?
If you're worried that you don't have the discipline to manage piling debt on your plastic then it's best to avoid these products
If you're worried that you don't have the discipline to manage piling debt on your plastic then it's best to avoid these products.
You may even decide to take out a loan instead, so that you have to make set monthly payments.
However, if you can manage it well then a purchase card can be a real help.
Not only does it allow you to spread your repayments, it gives you greater flexibility over how much you repay each month.
It's also easier and safer to shop online or over the phone using a credit card.
Under Section 75 of the Consumer Credit Act 1974, your card company is jointly liable for your purchases with the retailer.
That means that if the seller goes bust or sends you a faulty item, you shouldn't be left out of pocket.
Will you qualify for a top purchase card deal?
When you're comparing products, you need to be brutally honest with yourself. If you're a haphazard borrower with a shaky past then you're unlikely to qualify for the market-leading purchase cards.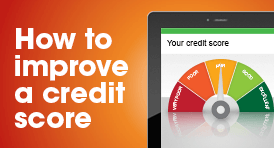 Some cards also set a minimum income that you have to have in order to qualify for the deal.
What's more, failed applications will damage your credit history meaning you're even less likely to qualify for the top deals.
There's an easy way to find out if you're likely to be accepted when you compare credit cards with Gocompare.com - just use our smart search function to find out how likely you are to get the card you want.
Smart search allows you to make a a soft search for purchase cards before proceeding with a formal application.
Such a soft search shows you the cards you're likely to qualify for and won't have an impact on your credit history.
By Felicity Hannah
[SeanSocialShare]