Guide to reward credit cards
Key points
Earn points as you spend that can be used in dedicated reward schemes, including shop loyalty cards, air miles and credit company offers
Be very wary of spending more than you need to or can afford just to earn more points
If you don't pay off your balance in full every month then costs may well outweigh any rewards, and you also need to consider any annual fees
You're likely to need a good credit rating to qualify, but a soft search will let you see your odds of qualifying
Cashback credit cards could be a more beneficial alternative
A reward credit card can do exactly what its name suggests - it may reward you for your spending.
Generally you'll earn points to redeem via a rewards scheme.
This could be a loyalty scheme such as Tesco Clubcard or Nectar.
Or it could be airline points you can use to get money off flights.
Or it could be a unique scheme run by the credit card company that offers a range of rewards such as travel discounts, shopping gift cards and free gift experiences.
Some cards now even offer the option to take a mixture of cashback and rewards.
Some reward cards charge an annual fee and some offer introductory points bonuses if you spend a certain amount within a specified time period - for example, if you spend £2,000 in the first three months you have the card.
The pros of reward cards
The obvious major benefit of reward cards is that you can earn points to redeem on a range of things just by doing your everyday spending on the card.
The rewards can mount up over the course of a year, depending on how much you spend each month.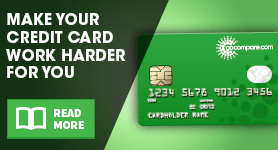 Also, unlike most cashback credit cards, with a reward credit card you usually earn points as you go, meaning you can spend as you earn instead of waiting until the end of the year.
The cons of reward cards
With reward cards, use it or lose it - according to April 2014 research by Gocompare.com, 14% of loyalty scheme members failed to redeem their points in the previous year.[2]
You should be very wary of spending more than you need to or can afford just to earn more points, particularly in pursuit of an introductory points bonus.
And you should definitely make sure you pay off in your balance in full each month, otherwise the cost of interest repayments will more than cancel out the value of any rewards you've earned.
Need more information?
You should be aware of any annual fees and any date restrictions on when you can redeem your rewards.
Also be mindful that most flights offered through reward schemes aren't completely free, as you'll still have to pay taxes and charges on top.
But if you use reward credit cards sensibly and pay your balance off in full each month, there are no major downsides to the product.
If you're going to put most of your spending on a reward credit card, it might be worth looking at whether you can earn more value from a cashback credit card, particularly if such a product has an introductory bonus.
The major advantage cashback cards have over reward cards is you can spend the money anywhere you like. With a reward credit card you're restricted to just spending via that reward scheme.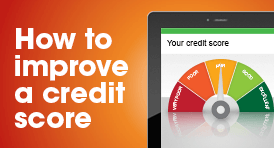 Will you qualify for a reward credit card?
Reward cards are pretty exclusive and only for customers with good credit histories. Some also require you to have a minimum household income.
When looking for a card, you can use our smart search tool that allows you to make a soft search for rewards cards.
Such a soft search won't impact on your credit history and will show you the cards you're likely to qualify for before offering you the chance to proceed with a formal application.
Finding the right credit card
If you decide you want to go for a reward credit card, make sure you pick one that offers rewards you'll use.
There's a good cross-section of choice on offer - on 13 November, 2014, Gocompare.com checked 249 credit card products listed on the matrix of independent financial researcher Defaqto and found that 138 had some sort of reward scheme.
The most prevalent type of reward was points schemes, offered by 47 cards, followed by air miles, which 40 cards offered.
Loyalty cards
95% of UK adults are members of at least one loyalty scheme
The average loyalty card balance is £28.60
Loyalty card holders save on average £46.90 in a year[2]
Shopping reward programmes were available on 29 cards, while just 22 offered cashback.
Don't just be swayed by introductory offers - use Gocompare.com's credit card service to study reward cards and what they offer before you apply.
Challenges facing the reward card market
Securing attractive rewards and cashback cards may prove increasingly challenging in the future following European Union regulation on the issue of Interchange Fee Regulation.
This has meant an EU-wide cap on the charges paid by a business when a customer pays for something using a card. Since 9 December, 2015, the fees banks can charge have been capped at 0.30% and 0.20% for credit and debit card transactions respectively.
The government would like to see this benefit for businesses passed on to consumers in the form of lower prices, Chancellor George Osborne saying in July 2015 that the government is "determined to tackle the unfair fees that Britain's businesses are often charged when their customers pay by card - fees which are often passed on to consumers".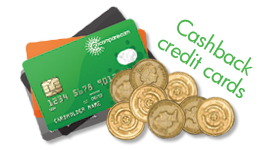 However, such benefits for consumers are expected to have a knock-on effect on the reward and cashback and card market.
"Caps on charges are generally good news for consumers," said Gocompare.com's Matt Sanders. "But what many people may not realise is that interchange fees have funded the majority of customer perks such as cashback schemes and points incentives. The charging caps could spell the end for those schemes.
"Also, interchange fees are charges to businesses and - although the chancellor has suggested he'd like to see any saving passed on to consumers - there's no guarantee that this change will result in lower prices.
"Some retailers may simply use the cap to boost their margins. If this were to happen, banks would lose, businesses would win and consumers would see little change except, perhaps, a poorer choice of card-based incentive schemes.
"One thing we've also come to expect from banks is that they don't take losing lying down. If they have to give up revenue from credit and debit card transaction fees, they'll want to make it up elsewhere, so don't be surprised if consumers ultimately pick up the bill for this legislation."
[SeanSocialShare]