Credit card providers sometimes automatically raise your credit limit. Is this a good thing for customers, or could it lead to unaffordable debt?
Key points
Credit providers may increase a card limit without the customer requesting such an increase
A credit limit increase isn't necessarily a good thing and can lead to problems
You're entitled to reject the new limit and will have 30 days to do so
Card providers shouldn't increase limits for customers who are exceeding their existing limit, missing payments or showing other signs of difficulties with repayments
If you've held a credit card for a little while, kept your account in good order and always meet the minimum repayments, you may receive a letter from your card provider telling you that your credit limit will be increasing.
It's surprisingly common – according to research by the Debt Advisory Centre in February 2015, 15 million UK credit card customers said their credit limit was extended in the past year without them requesting it.†
Often this is touted in the letter as 'good news' or a 'reward', but should you be wary of increases in credit limits that you haven't asked for?
Why do providers increase credit limits over time?
When you first apply for a credit card, the card issuer will check your creditworthiness, usually with an application form and a credit check.
If your application's successful, the card issuer will decide upon a suitable credit limit for you, taking into account your credit history, existing borrowing and other factors.
Sometimes the result can be disappointing if you're not offered as high a credit limit as you'd hoped for.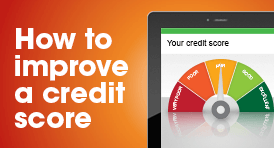 But often, as you build up a spending and repayment history with the card provider, it'll be prepared to increase your credit limit.
Although you can usually request a credit limit increase after holding a card for a few months, sometimes a credit limit increase will be offered without you even asking for it.
'Low and grow' cards
Some credit cards are advertised as having a gradually increasing credit limit as one of their features.
These are usually credit cards aimed at people with a poor credit history (or no credit history at all) and are sometimes called 'low and grow' or credit builder cards.
These cards start out with a low credit limit, which gradually grows as the borrower proves their creditworthiness by staying within their credit limit and making payments on time.
What's wrong with automatic credit limit increases?
Although an increased credit limit might be painted as a positive thing in the letter announcing it, there are some reasons you might not want it.
If you're in control of your debt and working to repay it, a credit card limit increase could offer unwelcome temptation to spend more.
If you don't want the extra credit, you're entitled to reject the new limit
You might also want to apply for other credit products – a loan, a mortgage or another credit card – in the near future, in which case having a large limit on your existing card might mean other lenders will reject you or offer you less credit.
If you initially took out a 0% card, perhaps for a single big purchase, you may have budgeted to pay that back before the interest-free deal ends – a credit limit increase and subsequent additional spending could disrupt that plan.
Accepting or rejecting credit card limit increases
Even though unsolicited credit card limit increases will usually be applied automatically to your account, if you don't want the extra credit, you're entitled to reject the new limit.
Richard Koch, head of policy at the UK Cards Association explained: "Providers will always give the customer 30 days' notice of a credit limit increase and this must be via a separate communication.
"During the 30-day notice period, the customer can reject the higher limit if they so choose. This policy was part of a series of changes relating to credit cards agreed with the government and implemented in 2011, through the Lending Code."
The letter should contain details of how to turn down the increased limit, but you can usually do it by phone, in writing or online.
Credit card limit increases and responsible lending
Although you can reject a credit card limit increase, the problem is some consumers won't have the willpower or motivation to do this and unsolicited increases could throw temptation to borrow right in their path.
In January 2011, the UK Card Association published its Best Practice Guidelines on credit card limit increases, which are designed to protect vulnerable borrowers from being offered credit they can't afford.†
The guidelines contained a set of 'risk indicators' and stated that unsolicited credit limit increases shouldn't be offered in the following circumstances:
Where the account is currently in arrears
Where the balance currently exceeds the credit limit
Where the lender has been formally notified by a debt advice agency that the customer is in serious discussions with them
Where an agreed repayment plan is in place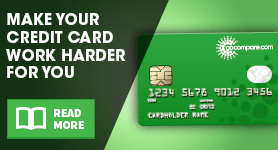 The Lending Standards Board refers lenders to these guidelines in the Lending Code,† which is its voluntary code of practice.
Although the Lending Code is voluntary, most mainstream lenders have signed up to it and should abide by it.
"Credit card providers only offer a credit limit increase following stringent checks, with a rigorous exclusion process to ensure that increases are only made available where the issuer is convinced the cardholder can afford it," said Koch.
"It is for firms to evaluate what data they feel is necessary to meet their responsible lending obligations and, whilst not mandatory, most credit card firms will use a combination of their internal data and information provided by credit reference agencies within this assessment process, whether the higher credit limit is offered by the card issuer, or requested by the customer."
What to do if you're unhappy about an unsolicited credit limit increase
Although your credit limit may increase without you asking for it, it's important to remember that you're entitled to reject the increase or to ask for your credit limit to be reduced at any time. Simply call your card provider to ask for a lower credit limit.
If your credit limit has increased, you've spent more than you meant to and you're struggling with repayments, you should contact the card provider as soon as possible.
It may be able to work with you to agree a payment plan that'll help you repay the money.
If you think your lender has increased your limit when it shouldn't have, for instance when you're already missing repayments or exceeding your credit limit, you can make a complaint.
If the lender's unable to resolve your complaint within eight weeks you may be able to bring your complaint to the Financial Ombudsman.†
However, as this sample case shows, if your lender has followed industry guidelines and carried out appropriate credit checks, your complaint is unlikely to be upheld.†
By Derri Dunn
[SeanSocialShare]