Verging on the edge of sanity with Virgin Money credit card info? Step this way...
Part of the iconic Virgin Group, Virgin Money was founded by Sir Richard Branson in 1995.
Key points
A smart search with GoCompare prior to a credit card comparison/application can help protect your credit score
Virgin Money has a single list of criteria for all of its primary credit cards, as opposed to card-specific requirements
Each card is designed with a specific focus in mind, so be sure to think carefully about which card best suits your financial needs
While ad campaigns for the company have featured a lethargic sloth in recent years, the people behind Virgin Money are anything but lazy. 
In fact, they provide a wide variety of financial services – including a whole host of credit cards for you to choose from. 
What types of Virgin Money credit cards are available? 
Virgin Money likes to state that "small changes can add up to a make a big difference." To hammer this point home, Virgin Money even allows you to personalise your physical credit card with a choice of several different designs.
At the time of writing, there are even Sex Pistols designs based on their seminal album 'Never Mind The [that's quite enough of that – ed]'. 
While some credit card providers will have specific application criteria for each individual card, Virgin Money has a universal checklist for all of its primary cards. 
In order to be eligible for a Virgin Money credit card, customers must be over 18, be a UK resident and have a UK bank or building society account.
In addition to that, applicants should have an income of at least £7,000 per annum (or a household income of over £15,000) with a good credit history to boot. That's correct in March 2018. 
If you happen to tick those boxes, one of the following Virgin Money credit cards could await. 
Purchase credit cards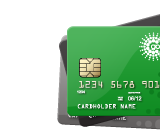 When it comes to everyday spending, the primary weapon of choice for Virgin Money customers is often the purchase credit card. 
With occasionally lengthy 0% interest periods on purchases, the card can be beneficial for those wanting to make purchases with plenty of leeway in terms of making interest-free repayments. 
However, it's important to remember that the purchase rate shoots up dramatically once the interest-free period expires.
This is why it's important to make your monthly payments, and repay the balance in full before the introductory period ends.
Balance transfer credit cards 
If you're on the hunt for a Virgin Money transfer credit card, you may be in luck. Balance transfer credit cards are usually available in a number of forms, with the interest-free periods varying in length depending on your financial needs.  
These cards usually include a longer period of 0% interest than the other credit cards available, particularly when it comes to balance transfers.
If this is available with the red brand, a Virgin Money balance transfer credit card could be a way to save on interest payments, particularly if you're shelling out on other credit cards and store cards. 
However, it's important to remember that varying fees do habitually apply, so be sure to weigh up the costs before you pull the trigger.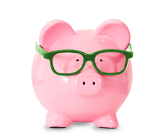 In addition to that, fees and APR for transfers will likely increase once the initial promotional period ends. If you take out a balance transfer credit card for this purpose, be sure to make any transfers within this period, otherwise you may well defeat the purpose of having taken one out in the first place. 
Travel credit cards 
Travelling abroad can be a rewarding experience on a number of levels, whether those travels involve business, pleasure or something in-between. Sadly, foreign travel can also invite a variety of unwelcome scams and financial penalties. 
Travel credit cards help minimise those unsightly costs and keep your money from going rogue. Ideal for frequent travellers, this option allows you to use your card abroad without paying any fees for the privilege. Better still, this option often includes a host of other travel offers, such as money off travel insurance. 
See also:
Using credit cards for holidays
In addition to that, these cards usually offer other perks such as a lengthy 0% purchase period, 0% balance transfer period and/or 0% money transfer period. Some even feature no balance transfer fee at all. However, keep in mind that the rates do shoot up once the promotional period has expired and make sure you read the terms and conditions to avoid getting caught out. 
All-round credit cards 
When it comes to the covering all the bases, the 'all-round credit card' is certainly appropriately named. Essentially the 'Jack of all trades' option for credit cards, this route tends to cover multiple bases. 
With usually extensive 0% periods across the board, all-round cardholders can benefit from 0% on balance transfers, 0% on money transfers and 0% on purchases for a lengthy period of time. While it does seem like the definition of a magic card, there are – as always – a few all-important T&Cs lurking beneath the idyllic surface. 
Balance transfers and money transfers will see you pay a fee (often between 3 and 5%). What's more, both of these rates will usually increase if your transfer is made after the first 60 days of you taking out the card. Also, the overall rates will naturally rise once the introductory period ends. 
Top tips for finding the right credit card 
While Virgin Money credit card benefits can seem like the perfect solution to your finance woes, it's important to remember that the APR and purchase rates mentioned on websites may not apply to your circumstances. 
See also:
Eligibility for advertised deals
Rates can vary depending on the individual, and advertising loopholes do allow credit card companies to display the best rates available – even if they don't apply across the board. 
While the universal checklist of criteria for Virgin Money credit cards gives a good indication of whether or not you're application will be approved, it's still well worth doing a quick smart search before you apply for Virgin Money credit card status. You may uncover a card that's better suited to you. 
The GoCompare smart search application can show you a list of cards you'll likely be approved for. Best of all, it won't affect your credit rating at all. Although your chosen provider will conduct a full search if you go on to apply for a credit card. Bear in mind that a rejected application can impose on your credit score, so it's worth being sure before you hit the apply button. 
By Martyn Grant