Improving a credit score could be key to your financial future so follow our top tips to help boost your credit rating and get the deals you deserve.
Key points
Be aware of the sort of things lenders score you on
Learn the information held about you on credit files
Correct any errors on such files and/or make moves to address problem issues
Follow the steps below to improve credit ratings
Credit scores - also known as credit ratings - can have an enormous effect on your life.
They impact on your ability to secure the best deals on important financial products such as mortgages, loans and credit cards - and poor scores may prevent you from being able to take out such products at all.
Many myths have built up around credit ratings and that's hardly surprising - there's no such thing as a universal credit score in the UK.
But, while there will never be a standardised credit score applied to you, there will always be a rating... Following the steps below can go a long way to improving the way lenders see you and boosting the score they apply to you.
Register on the electoral roll
One of the simplest ways to boost a credit rating is to register on the electoral roll.†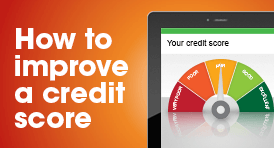 This confirms your name against a fixed address for the potential lender.
There will be foreign nationals and others who are ineligible to vote and so cannot join the electoral roll.
The credit problems that this can cause may be minimised by sending the credit reference agencies proof of your residency and asking them to attach a note to your file to verify this.
Check credit reports... and correct mistakes on them
You can check credit files held on you by getting a credit report from one of the three bureaus - Equifax, Experian and Callcredit - or from one of the third-party agencies that use their data.
Credit reports
Credit reports on individuals are built up by the UK's three credit bureaus and utilised by various third-party agencies.

When deciding whether to allow you to arrange a credit agreement with them, lenders may refer to one or more of these reports.

However, they will also decide a 'credit score' based on rating factors specific to that lender and its relationship with you.
This can be done on a one-off basis (which may be free) or on an ongoing basis, but note that the levels of information and service offered by different agencies can vary significantly - do your research and compare your options.
When you receive a report check it and - if there are any mistakes on it - immediately notify the relevant agency.
You can also ask for a note to be put on your file to explain extenuating circumstances regarding problems or if, for example, a debt issue has been resolved.
The credit agency is legally required to review any issues you raise.
Note that any negative information should not be on your record for more than six years.
Apart from that, different types of information will stay on records for differing lengths of time. Credit applications, for example, will stay on your file for a year.
Credit activity matters
Many lenders look at your history of repaying previous debts as a way of indicating your ability to pay off new ones.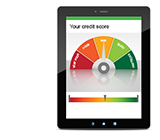 This may leave you in something of a Catch 22 situation if you're just starting out in the world of independent finance and so have no prior history to point to.
There are credit builder products available which may help you to establish a credit history.
Rates on such products can be prohibitive, but if you're financially astute this can be managed.
For example, if you have a credit builder card, make sure that you clear the balance in full each month - setting up an appropriate direct debit is an easy way to manage this.
If you stick to this full repayment plan, you can enjoy all the benefits of a credit card without paying the high interest rate that's likely to be attached to a credit builder product.
Did you know...?
Under the Data Protection Act, if a lender refuses you credit and scoring was used to help in that decision you're entitled to ask why
Even something as simple as taking out a mobile phone contract can help you start to build a good credit history - providing you meet the payments on time, of course!
Other factors that can have a positive influence include:
Settled periods at the same address
A history of long-term employment
Increasing your salary
Being able to supply a landline number to the firm you're applying to
Keeping your bank account in credit or inside an agreed overdraft limit
Balance to limit ratios - don't max out your credit
It should help a rating if you don't max your credit card out by using all the money available on it, right up to the credit limit - as a rough guide, try not to exceed 30% of your total available credit every month.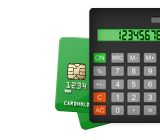 So, for example, if you have a £1,000 limit on your credit card, try not to leave more than £300 in arrears after you've paid your monthly bill.
This rule of thumb applies to revolving credit accounts, where you have a set credit limit but you control the balance by making payments or charges.
Your balance to limit ratio is the total balance of all your revolving credit accounts divided by your total available credit.
Lenders may not all operate the same way, but the updates needed to calculate the balance to limit ratio on your file are usually sent by lenders a few days after your billing date in order to give a picture of your ability to pay off your spending each month.
Read more in our article on how existing borrowing affects credit scores.
Conduct soft searches... and stop applying if you've been declined
Every application will leave a footprint on a credit file. Lenders will see this as a warning signal that you may be over-stretching yourself financially.
Did you know...?
So-called 'soft searches' can give you an idea of products you're likely to be accepted for before you proceed with a 'hard' search that will leave its mark on your credit files
Take control of the way your credit files are calculated by being realistic with your applications.
While there may be products available for those who have had credit problems in the past, you need to remember that most top-flight offers will require a pristine credit rating.
Whenever possible, conduct so-called soft searches - which may also be referred to as smart searches - before applying for a product.
Close old/dormant accounts that you no longer use
You may choose to cut your old credit card into tiny strips before throwing it away, but the account itself will still be open unless you've contacted the provider to close it.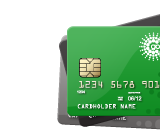 This open account will be viewed as an available credit stream by lenders - they may not know you've destroyed the card and, even if you told them, they'd be aware that you could easily order a new card.
By contacting your old provider to close the account you'll avoid problems, and you may even find unexpected benefits.
Perhaps your old provider will suggest a special retention offer that suits your spending plans and eliminates the need for a new application. Read more in our article on cancelling old credit cards.
Always, always, always pay off at least the minimum amount
Set up a direct debit on or before the payment date, even if this is just for the minimum amount - you can always make additional payments as and when you're able.
See also:
Bad credit loans
Consumer Credit Act
Midata
Lenders see a late or missed payment as a breach of contract. If you offend in this way you risk:
Having any special introductory offers removed
Damaging a credit file
Leaving a mark on a credit file that can stay there for up to six years
Should you have such a mark on your record, you can issue a notice of correction to your file which can help explain any exceptional circumstances which may have led to the missed or late payment.
This will be taken into consideration, but - even if your explanation is accepted - it's likely to delay any credit application.
All in all, if it's at all possible you should avoid getting the stain on your record in the first place.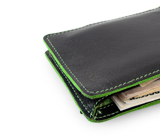 Take care with joint accounts
If you're in a relationship and you take out a joint current account, this will financially connect your credit history with that of your partner.
This can be necessary if, for example, you're applying for a mortgage and there can be benefits, depending on your partner's credit history.
However, you should make sure that your credit history is separated from the likes of ex-partners - ensure that the information held by bureaus is an accurate reflection of your circumstances.
County court judgments for debt (CCJs)
County court judgments for debt (CCJs) can seriously inhibit your ability to get credit.
If you have any which are now settled, ensure this is updated on your credit file - you may need to get in touch with the courts for confirmation, which you can then forward on to the agencies.
Remember the Data Protection Act
Under the Data Protection Act, if a lender refuses you credit and scoring was used to help in that decision you're entitled to ask why.
The lender will need to supply a review of your application, giving you the chance to see any problems - and to draw up a plan of action to rectify them.
By Sean Davies
[SeanSocialShare]