This way to the Barclays current account guide from GoCompare
Looking for info on current accounts from Barclays but aren't fluent in finance? We'll help you pick up the lingo.
Key points
You can personalise your Visa debit card with Barclays
Barclays current accounts can be free or have a monthly fee
All main Barclays current accounts can be joint accounts
Barclays is one of the biggest, oldest and most powerful banks in the world. But does that mean a Barclays current account is any good? 
Barclays current accounts – what's on offer? 
Barclays offers a handful of current accounts for personal use. There's a few more on offer if you're a student or under 18. 
It breaks down to whether you want to pay a monthly fee for your current account or not. The next question is have you got a substantial monthly income or a lot squirrelled away in savings?  
Expect a Visa debit card and the option of an overdraft, subject to status, with a Barclays basic current account. A neat touch with the debit card is that – at the time of writing – you can personalise it with a picture. You may also be able to get cashback from certain retailers. 
Did you know...?
Barclays owns the trademark for 'hole in the wall' when referring to cash machines.
If you're happy to pay a small monthly fee then Barclays may offer you a current account with cash rewards and a higher rate of cashback. 
Barclays also offer a premier current account. Expect access to exclusive products and services, such as loans, bonds and mortgages. 
You might also get premier rewards as well, including offers from a range of Barclays' partners. 
Are there Barclays joint current accounts? 
When you apply for a Barclays current account, you have the option of going solo or requesting a joint account. 
Can I apply for a Barclays current account online? 
Yes, you can apply for almost all Barclays current accounts online. You'll have to head into a branch to complete a student bank account application, though you can start it online. Accounts for children and young people have to be done in branch.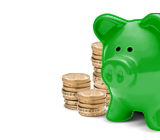 Is it simple to switch to a Barclays current account? 
Barclays is part of the Current Account Switch Guarantee.† So yes, it should be quite simple. 
The Switch Guarantee basically means that Barclays will take care of the switch. All your payments should automatically move over to your new account.  
Are there any incentives for switching my current account to Barclays? 
When we looked in March 2018, Barclays wasn't offering switching incentives. This may change in the future, so keep an eye out for vouchers, cashback or other offers. 
Are Barclays bank accounts any good? 
Defaqto rated Barclays current accounts as five stars in March 2018.  Fairer Finance ranked Barclays bank accounts 24th out of 27 for customer experience in its spring 2018 review. 
Should I get a Barclays current account? 
We're not financial advisers. But we'd say weigh up your options and ask yourself some questions:  
Do you want to pay a monthly fee? 
Will you use the rewards? 
Do you want an account that will pay you interest when you're in credit?  
Or would an account with low or no charges for being in your overdraft be better for you?  
Once you have some answers, use midata for a bespoke search of current accounts suited to your needs. 
By Sam Easterbrook