Find out more about business bank accounts and how they differ from personal current accounts.
Key points
Sole traders and partnerships can sometimes use personal current accounts, limited companies can't
A dedicated business account can help a firm keep track of spending and expenses
Business accounts often have monthly and transaction fees, but have options like overdrafts which can help with cashflow
Please note that Gocompare.com DOES NOT currently offer a business current account comparison service
One of the first steps after starting a business is working out how it's going to bank and what you and your company need from a current account.
Business bank accounts work differently to personal current accounts in that they often charge a fee for transactions, plus monthly account fees.
There are ways to reduce or avoid fees, however, at least in the early days of starting a business.
What a business bank account offers
When taking out a business bank account, think about how you want to use your account and what you want it to do for you and your business.
That might include the services you need, whether you want to bank in a branch or online or whether you care about additional services like a committed business banking support team.
According to a June 2014 report by the British Banking Association (BBA), 68% of small and medium enterprises (SMEs) bank online at least once a week compared to 27% that bank in a branch.†
While 68% said that having a local branch was important, 33% said that they felt it was no longer necessary to have a branch on every high street.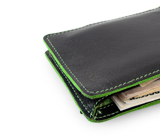 Get an account that's tailored to your needs. If you think you'll be making mainly electronic payments, opt for an account that offers free or low-cost electronic transactions.
Alternatively, if you'll be receiving money in the form of cheques or cash, look for low charges on paper transactions.
Can I use a personal current account for my business?
Using a personal current account for your business is possible if you're a sole trader or partnership, but it's not possible for a limited company.
Did you know...?
In 2014, the four largest banks had a combined UK market share of active and new business current accounts of 80-85%
Some bank accounts may not allow you to use your personal account so check beforehand, but using a personal account as opposed to a dedicated business one could be useful if you want to avoid what may be hefty fees.
But - and it's a big but - using a personal account will make it much harder to keep your finances in order, which is essential during the first tentative months of a new business.
Using a business bank account will make it easier to work out your taxes at the end of the financial year and will make expenses much easier to identify.
The advantages of business bank accounts
As previously mentioned, a major boon with a business bank account is that it allows you to easily keep track of your business spending, earnings and expenses so that when tax return season rolls round you're in the best position to give HMRC what it asks for.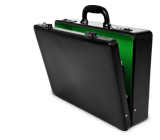 Some current account providers offer start-up business bank accounts, which often have an introductory period of free banking, typically of around 18 months, to help businesses get on their feet.
After that initial period you'll usually have to start paying monthly fees.
Current account providers and banks may offer business support teams as part of their current account package, as well as online business banking to give you 24-hour access to your account.
Some accounts pay quite good interest rates on in-credit balances, which could be very advantageous if you usually keep your business finances in the black.
Opting for a business bank account also gives you the option of taking out a business overdraft, which could be helpful from a cashflow point of view.
Accounting software is another feature which could come with a business account, but added extras like this usually mean paying more per month for the account.
If you're a member of the Federation of Small Businesses (FSB) you may be able to take advantage of exclusive banking offers - if you're not a member, it could be worth joining.
The drawbacks of business bank accounts
While most business accounts come with a charge-free introductory period, after that has ended you'll probably have to pay monthly fees, as well as fees for each transaction.
Businesses need to be able to compare and move between suppliers to find the right mix of products and services for their business
John Allan, FSB chairman
Therefore, if there's a fee for each transaction, the more transactions you make, the more fees you'll have to pay.
Monthly fees can vary greatly depending on the type of account you want to take out - the more services attached to the account, the more you're likely to pay.
If you don't have a good credit history you may struggle to get a business bank account - have a chat with your account provider.
Finally, before being seduced into taking out an account which offers an appealing, fee-free period, look at how much you'll have to pay once the free period has run out.
Remember, you can compare accounts and switch at that point to help keep costs down.
Corporate and commercial banking
Corporate business banking is a different beast to banking for small and medium businesses.
If you're a major corporation with turnover in the tens of millions you'll have a tailored service with a dedicated relationship manager - they'll want to keep your custom, after all.
Services offered for large businesses include help with complex and large transactions, large-scale investment and acquisition activity.
If your business is international that may determine the kind of account you have, or if you're planning on expanding overseas your bank may be able to give you advice.
Switching your business bank account
In a 2014 YouGov survey for the BBA of small and medium-sized enterprises (SMEs), 66% of firms said that they were satisfied with their business account, while 14% said they were unsatisfied.
Switching personal current accounts has received more publicity from the government in recent years to help increase competition in the banking sector, with initiatives such as midata.
But switching business bank accounts is yet to receive the same treatment, as highlighted by an October 2015 report from the Competition and Market Authority (CMA).†
"There is a particular problem in SME banking where many SMEs open their business current accounts (BCA) at the same bank where they have their personal current account, then stick with that bank for their business loans," said the report.
"SME charging structures are complex and difficult to compare, there are no service quality measures to aid comparison and there are limited effective price comparison tools for SMEs."
While opening a business account with your current bank may seem the easiest option, shopping around for an account with the right features could offer better terms.
Compare accounts with other banks - including small banks or challenger banks - to find the right account for you.
As a suggested solution to the problems, the CMA report suggested "the creation of a new price comparison website for SMEs - currently nothing effective exists to fulfil this role".
See also:
Business credit cards
Business loans
Card payments for small businesses
Cutting the costs of business banking
Although business banking often has a lot of charges and fees attached, there are a few things you can do to cut your costs.
Compare and switch
A top tip to find the best option for your business is simply to shop around, weigh up the options and work out what's good value for you.
A bank with a great introductory free offer might not be such good value once fees kick in, so make sure you compare again and switch if necessary when that happens.
Use a personal account
If you're a sole trader and a fairly small operation, you might be able to use a personal current account and avoid fees entirely.
Just make sure you're comfortable with the tax and record-keeping implications and be aware that you might need to upgrade to a business account if your operation grows.
Know your fees
Make sure you know exactly what you're being charged for each type of transaction and make sure your staff have this information, too.
That way you can plan to avoid pouring money away in fees when you could be using cheaper types of transactions.
By Emily Bater
[SeanSocialShare]