Find out when you might need to make a CHAPS payment, what it costs and how long it takes.
The Clearing House Automated Payment System (CHAPS) is a way of transferring sums of money the same day.
CHAPS is typically used for high-value, urgent payments, such as those transferred by a solicitor between banks and current accounts during a house purchase.
Banks will usually charge for CHAPS payments.
What are CHAPS payments for?
CHAPS payments are typically used to transfer very large sums of money.
Instances when you might personally need to make a CHAPS payment are when making high-value purchases, such as for a house or a vehicle.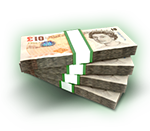 CHAPS payments might also be used for business-to-business payments that need to be made the same day.
The cost of making a CHAPS payment
Fees for CHAPS transfers vary from bank to bank.
On 14 October, 2015, Gocompare.com checked 151 current accounts listed on the matrix of independent financial researcher Defaqto, all of which allowed CHAPS transfers.
However, only four of these accounts made no charge for CHAPS transfers - and two of these four were accounts with a monthly usage fee.
Of the 151 accounts, 78% charged between £20 and £25 for a CHAPS transfer and 18% charged £30.
The most expensive CHAPS fee was charged by a single account, costing £35 for each CHAPS transaction.
Advantages and disadvantages of CHAPS
CHAPS is useful for transferring very large amounts of money the same day.
If your bank's Faster Payments limit is lower than the amount you want to transfer, CHAPS may be your only option for a same-day transfer.
The main disadvantage is the cost, as most banks charge £20-30 for the service.
CHAPS also isn't instant - if the bank is told of the transfer by a certain cut-off time, which is usually around 2pm, then the payment will be made the same day.
Alternatives to CHAPS payments
There are a number of possible - usually free - alternatives to CHAPS, but they may not provide you with the same speed or large transaction limits.
Faster Payments
The Faster Payments system was introduced in 2008, when it became the first new payments service in the UK in more than 20 years.
Originally, Faster Payments had a limit of £10,000 per transaction, but this increased to £100,000 in 2010, making it a viable alternative to CHAPS for all but the largest payments.
However, many banks and building societies impose their own maximum Faster Payments limits,† which might be as low as £10,000.
The service is very fast - money must be available in the recipient's account within two hours, but it usually takes minutes.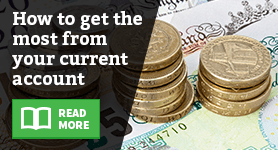 Paym
Paym was developed as a secure way of transferring money instantly between individuals, using just their telephone number.
However, it's no good for the large amounts typically transferred by CHAPS payments, as it has a low daily limit (£250 in October 2015).
Cheque
Despite attempts to phase them out, cheques remain a popular way to make large transactions, such as paying for building work on your house.
However, the system is slow, with the cheque clearing process taking up to six working days.
Bankers' Automated Clearing System (BACS)
If Faster Payments isn't available, for example if a transaction is above a bank's Faster Payments limit, BACS may be used instead to transfer between accounts.
However, BACS takes up to three working days.
BACS is also the usual payment method for regular automated payments, such as direct debit bills and salary payments.
By Derri Dunn