Charity bank accounts
Find out more about getting the right current account for your charity's funds and some of the advantages of charity bank accounts.
Key points
You can use a personal current account for a charity's banking, but it may not be appropriate
Chat to a bank to find out if you need a charity account or a business account - it may depend on your organisation's size and turnover
You may be offered a fee-free account or a relationship manager
If you run a charity, one of the first and most important considerations is how to responsibly handle donations and your organisation's finances.
What kind of bank account your charity will need depends on what banking features you're looking for and your charity's overall financial position.
Before you decide on the right account for your charity, think about what your organisation needs to run its finances on a day-to-day basis, and what it needs in the long run to remain financially healthy.
Do you need a current account for instant access, or do you need a savings account to ensure you get the best interest rate?
If your charity needs to invest its money or have access to credit facilities, that's something else to consider.
Can you use a personal current account for a charity?
The short answer is yes, you can use a personal bank account for a charity, but in many circumstances it'll be more appropriate to have a specific charity account.
However, smaller and new charities in particular can find themselves in a bit of a chicken and egg situation - they can't register with the Charity Commission † and get a registered charity number until they have an annual income of £5,000 or more, but some charity accounts can't be opened without a charity number.
One alternative might be a business bank account as the name on the account can be the name of the charity, giving it more legitimacy for donors.
If you do decide a personal account is suitable for your organisation's needs, there are a few sensible precautions to take.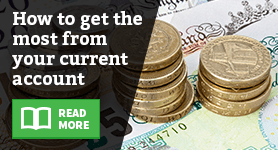 "If for whatever reason it's not possible to register a bank account in the charity's name, your treasurer may consider opening a personal one, but do so separately from any other account he or she may have," says the Small Charities Coalition.†
"If possible, facilitate two signatures to sign cheques. Additionally (but certainly if the latter cannot be done) make a statement to the other trustees to the effect that the treasurer holds money in X account on behalf of the charity. Leave that statement with the charity's records."
Charity current accounts
To offer the most appropriate banking services and to give your organisation legitimacy, a charity current account is useful for the day-to-day running of the organisation.
Charity current accounts can be offered under a number of different names - trustees' accounts, club accounts and society accounts might all be considered suitable bank accounts for charities, as well as small business accounts in some cases.
Which current account you choose may depend on your charity's turnover, which a bank will probably want to know before recommending an account.
Worth thinking about...
If your charity has large amounts of cash to deposit you may want to consider a fixed-term account
Your chosen bank may recommend a charity bank account or a business bank account, depending on the way they assess your account needs and usage.
Charity bank account features
Charity current accounts are similar to ordinary current accounts but they may differ slightly in what they offer.
Many banks offer free transactions for charities and, depending on turnover, they may offer a personal relationship manager who will help you with additional products and services.
Some banks also offer complimentary presentation cheques for special occasions.
If your charity needs access to an overdraft or a credit facility, find out whether this is offered and the fees that may be charged.
When you're looking for the right bank account it might be as simple as finding one with the right opening times and a branch location that's convenient for you.
Almost all banks now offer internet banking, and all banks now offer dual authorisation.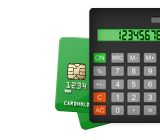 Dual authorisation is a security and fraud prevention measure recommended by the Charity Commission where one user submits a transaction and another authorises it, or where two signatories are required on a cheque.
Different banks offer different features, so it's worth shopping around to see which accounts are right for your charity's needs.
Charity banking fees
If you're a smaller charity, a number of banks offer free banking for everyday transactions such as paying in, withdrawing cash and holding cash.
However, some banks will charge a monthly fee for the running of the account and for certain transactions.
Interest rates on charity accounts
As a charity you'll want to make sure that you're getting the most out of your bank account, but if you need instant access to your funds it's unlikely that you'll be able to put your money into a high-interest savings account.
There are some current accounts with favourable interest rates - you might need to do a little shopping around.
Charity savings accounts and investments
Because many current accounts pay low or no interest, you might find it useful to also have a charity savings account, either with your current account provider or elsewhere.
You may want to check that where the money is invested is ethical, while making sure you're getting the most out of it for your charity.
If your charity has large amounts of cash to deposit you may want to consider a fixed-term savings account, but these kinds of accounts will limit access and may not be suitable for your needs; consider also holding an easy-access savings account.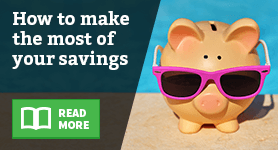 Charities receive tax relief on savings interest and donations in the form of Gift Aid.†
Make sure that you have the right documentation to ensure HMRC recognises your organisation as a charity.
Is the charity's money safe?
The Financial Services Compensation Scheme (FSCS) offers compensation if a bank becomes insolvent or ceases trading.
The FSCS doesn't protect charities with banking based in the Channel Islands or the Isle of Man, although such accounts may be covered under local compensation schemes for offshore banking.
The FSCS says some charities may be excluded from compensation, although charities aren't specifically mentioned in its eligibility rules. It will consider a variety of factors when deciding whether a charity is eligible for compensation, including its turnover, balance sheet and number of employees.
See also:
Charity credit cards
Credit unions
This basically means that smaller charities are more likely to be covered than large charities if the bank becomes insolvent.
Switching bank accounts
Charities should regularly assess their banking needs and make sure they're getting the most out of their bank accounts.
If, for example, your organisation opened a bank account with a competitive interest rate but after a year or so it was no longer receiving that rate, you may want to look into switching accounts.
By Emily Bater
[SeanSocialShare]