Cheques can clear a lot faster now in the UK thanks to the Image Clearing System. Step this way for more on the new cheque clearing system!
Key points
The Image Clearing System is the new, quicker way for banks to clear cheques and is due to be fully rolled out by late 2018
It involves sending images instead of the physical cheques, but it doesn't mean you need to change the way you write or pay them in  
Some banks allow you to create the images via an app, saving you a trip to the local branch to pay in a cheque
Cheques are back from the brink and back with a bang. Gone are the days of waiting four to six days for the money to appear in your account (by and large). Gone too is the need to queue up at a local branch. 
Cheques have been brought kicking and screaming into the 21st century and that's down to the Image Clearing System.
Image Clearing System = the new cheque clearing system
Since October 2017, a new image-based cheque clearing system has been rolling out across the UK. Due to be completed by late 2018, the Image Clearing System speeds up the whole process of paying in a cheque and getting the money into your current account.
The old two-four-six timescale system involved sending a physical paper cheque from branches to clearing centres to central exchanges. This took days and days.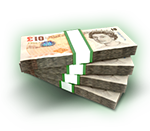 The new system involves securely sending an image of the cheque instead. The way you write cheques will be the same – it's just how the banks deal with them after you deposit them that will change. 
Your bank or building society will create an image of the cheque and transmit it electronically rather than sending the physical cheque. You'll still need to give or send the physical cheque to a payee/recipient rather than send a picture of a cheque, though. 
Your bank may introduce new ways for you to deposit a cheque too (more on that below).
If you prefer your info in a video format, then the good ol' Cheque & Credit Clearing Company (C&CCC) has made this.†
See also:
Cashing foreign-currency cheques
Communicating with your bank
So how long does a cheque take to clear?
As quick as the next day with the Image Clearing System. According to C&CCC: "If a customer pays in a cheque on a weekday (Monday to Friday) and it is cleared via the new system, then they will be able to withdraw the funds by 23.59 on the next weekday (excluding bank holidays) at the latest."
At the time of writing in September 2018, both systems are still in use. So – depending on your bank – it can still take up to six weekdays for your cheque to clear. 
Is my bank using the Image Clearing System and do I need to do anything different?
The Image Clearing System should be fully rolled out during the second half of 2018. Contact your bank or building society to see where it is adopting the Image Clearing System. However, the C&CCC has confirmed that they're all working to have this in place by the end of the year.
Your current or savings account provider can also inform you if it allows you to scan cheques in securely with its app. If it does – and many high street banks have introduced this – you'll be creating and sending the images to your bank via its app and saving yourself a visit to one of its branches.
If you prefer to pay in a cheque in branch, then you still can. You just have more options under the new system, and money will be credited and debited from your account more quickly.
Did you know...?
In spring 2018, over half of UK consumers said they've written or received a cheque in the past year.
The Bank of England introduced printed cheques way back in 1717. The earliest known surviving cheque in England dates from 1659. 
Are cheques still a big thing?
Absolutely. According to the Cheque & Credit Clearing Company, from April to June 2018, 63 million cheques were cleared. "That's an average of one million cheques per day with an average value of £1,276 per cheque."
Yet there's no getting away from the fact that cheque usage is in steady decline in the UK. The peak year for cheques was 1990, with four billion issued. In 2017 it was 477 million. Since 2001, electronic payments have over taken cheques, and the gap keeps on growing. 
Are cheques still being scrapped?
No, but it appeared that the cheque's days were numbered in 2009. The Payments Council set 2018 as the target date for the scrapping of cheques. Cue uproar, column inches, and the Treasury Select Committee getting involved. Then in July 2011, the Payments Council announced that "cheques will continue for as long as customers need them and the target for possible closure of the cheque clearing in 2018 has been cancelled." 
And in 2016, the Treasury introduced the legislation to allow cheque imaging. Since those dark days of the late noughties, there's been no news on plans to remove cheques from the UK banking system.
See also:
Paym
Contactless payments
Online money transfer services
How online card payments work
According to Faster Payments: "Cheques still remain valued by those who choose to use them as they provide a convenient and secure method of payment when the recipient's bank account details are unknown." 
Michelle Mitchell' director of Age UK' said: "If you find it difficult to leave the house then cheques are often crucial in allowing you to pay bills securely and safely. Taking that option away could leave many vulnerable older people with no choice but to hand over their pin numbers and cash cards to others, going against all the guidance given by banks." 
As well as older people, cheques remain popular with charities. When reviewing the cheque market in 2017, C&CCC said: "Nearly nine in 10 UK charities and three quarters of UK businesses both received or made payments by cheque over a monthly period."
Banks and building societies are committing to the cheque's future with the development and roll-out of the Image Clearing System. Three cheers for cheques!
By Sam Easterbrook