Read more about ethical banking and finding current accounts, loans and other products that agree with your moral principles.
Key points
There are ethical providers for most financial products, including current accounts, loans, savings, mortgages
Each firm will have its own set of ethical aims, so make sure you find one that's in accordance with your own beliefs
Some religious banks have some crossover with ethical banks and the way they handle funds
An ethical bank has principles which mean it only invests its customers' money in a certain way.
Different ethical banks can offer various services, including current accounts, savings and mortgages.
Ethical banking will typically mean that the provider is trying to have a positive impact on society, the local community and/or the environment.
What is ethical banking?
Ethical banking should ensure that your money will be invested in socially and morally positive ways, and won't be invested in anything that could be to the detriment of society.
Ethical banks promise their customers that they won't invest their money in certain commodities, such as alcohol, tobacco, weapons or fur.
Why should I bank ethically?
Many customers decide to bank with an ethical provider as they feel that it represents their own values.
Where you bank will depend on your ethics - each bank has different principles so it's important to check that its stance is in line with your own before you decide to bank with it.
Many ethical banks encourage environmental sustainability, so may not offer paper billing, and they may invest money locally or do work in the local community.
After the recession a number of banks tried to improve their image with community schemes but didn't necessarily become ethical institutions, so it's important to check where banks invest your money.
What you're looking for in a bank depends entirely on your values. You may, for example, be concerned about the environment, animal rights or whether your bank deals with its customers fairly - or with a mixture of all three things.
To find the right bank for you, look for ethics-focused reviews. A good place to start could be CuriouslyConscious'† guide to ethical banks and bank accounts.
See also:
Challenger banks
Are free accounts really free?
Ethical banking offers consumers a level of control and transparency that they may not be used to with other banks, and are more likely to keep customers updated with their news, plans and practices.
Ethical current accounts
The first example of ethical banking in the UK was the Co-operative which, while still an option as an ethical UK high street bank, arguably ceased to be ethical when it became majority-owned by US hedge funds in 2013. The Co-operative, however, is one of the few ethical banks to offer current accounts.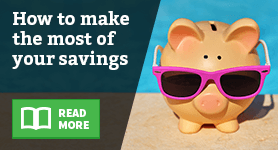 Islamic current accounts may also have something to offer the ethically minded customer - they're open to Muslims and non-Muslims and don't invest in any non-Sharia practices, such as tobacco and alcohol.
Savings accounts
Not all ethical banks offer current accounts, but they do all offer savings and Individual Savings Account (Isa) options.
There are a few examples of ethical banks where you can invest your money ethically - just make sure you check that your ethics are aligned with those of the bank.
Triodos Bank, based in Bristol, believes in 100% transparency and only lends money to organisations that it thinks make a difference to people and the planet with positive social change.
A mutual society is an organisation owned by its members
Alternatively, if you save with Charity Bank, your money will be used to fund its loans, which go to charities and ethical projects.
While the interest you get may not be the most competitive, you can be happy in the knowledge that your money is being invested in social improvement projects and initiatives.
Charity Bank is open about who it lends to and regularly shares updates about lending on its website.
Ethical loans and mortgages
If you need to lend or borrow money but don't want to rely on the high street, as well as checking the offerings from ethical banks you could look to other forms of investing and borrowing, like peer-to-peer lending and crowdfunding.
This allows individuals to invest their money and then lend it to others, cutting out high street banks.
For mortgages, the Ecology Building Society specialises in environmentally friendly properties and projects, including self-build mortgages.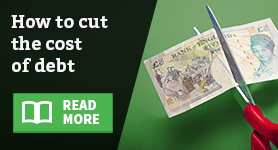 Mutual societies and credit unions
A mutual society such as a building society is an organisation owned by its members - profits are reinvested to help improve the service, rather than paid out to external shareholders.
Sometimes these will be in the shape of a credit union, which is a type of mutual society.
Credit unions can provide banking services for borrowers who might otherwise fall prey to payday lenders, so they are seen as an ethical alternative to mainstream banks.
By Emily Bater