Learn more about dedicated graduate accounts and other current accounts that could help smooth the financial transition from university to the working world.
Key points
A graduate account could ease the move from a student account to a standard bank account
Many graduate accounts offer an interest-free arranged overdraft at a level that will decrease over time
Think carefully about whether any 'packaged' benefits are worth having
Consider whether other current account options are more suitable for your needs
Once you've graduated from university and entered the working world, the bills can soon start mounting up: rent, food, energy, student loan repayments and everything else.
When it comes to considering your bank account options, a graduate account can help bridge the gap by offering some of the features of a student account while you find your feet.
Overdrafts
The main plus point of a graduate account is you can still enjoy an interest-free arranged overdraft.
However, the amount that's on offer interest free will generally decrease over a couple of years, so it's important to have a plan in place to chip away at it and eventually pay it off.
On 17 November, 2014, all 12 graduate bank accounts listed on the matrix of independent financial researcher Defaqto had an interest-free overdraft facility available, with a maximum limit varying between £1,000 and £3,000.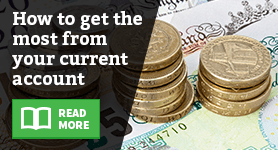 However, this maximum limit only applied in the first year and only one account still offered an interest-free overdraft limit in year four. This was for £500.
To qualify for an overdraft, you'll need to undergo a credit check, which will determine the size of your overdraft.
If you go over your arranged overdraft limit you'll be charged high fees and penalties, so you should avoid this at all costs. Read more about current accounts with overdrafts on our dedicated page.
Other features of a graduate account
You'll be given a debit card, which you can use to make withdrawals at ATMs and to pay for things electronically instead of using cash.
Did you know...?
Some banks will allow you to open an account a couple of years after you've graduated
Some accounts will also offer a loan and/or a credit card.
You should think very carefully about whether you want to use either, as you could just end up accumulating more debt you'll need to pay off in the future.
Graduate bank accounts sometimes have some other incentives included, too, and the 12 graduate accounts analysed in November 2014 all featured added benefits of various kinds.
These included commission-free foreign currency, preferential rates on graduate loans, competition entries, cashback and more.
Packaged graduate accounts
Some banks offer a packaged graduate account which includes other benefits such as breakdown cover and insurance in return for a monthly fee.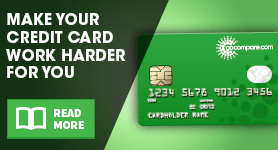 As with any packaged current account, before you sign up you should check whether you're already receiving the benefits elsewhere and if you can buy them more cheaply individually.
You should also think about whether you'll use all the benefits. If you won't, it's probably not worth your while.
Who can apply for a graduate account?
You'll need to have completed a HND, undergraduate, postgraduate or nursing course to be eligible for a graduate account.
Some banks will allow you to open an account a couple of years after you've graduated.
You may have to pay your salary into the account, make it your main account or deposit a minimum amount each month.
Do you really need a graduate account?
If you don't have an overdraft to pay off, then a graduate account might not be the best banking option for you.
Instead, you might be better off with a high-interest or cashback account.
Midata and graduate accounts
The midata initiative helps current account customers gain a clear idea of how much they may gain from the various banking options open to them.
This is based on their actual account activity rather than modelling, suggestion, or any freebies.
Midata allows a consumer instant electronic access to up to 12 months' worth of his or her current account transactions, including all fees charged and rewards gained.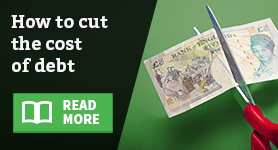 This data can be instantly, electronically fed into a comparison site which will then show the different current account options available, with the actual pounds and pence cost or benefit they'd get by switching to a particular one.
If you're a recent graduate, though, consider that your circumstances may be quickly changing - hopefully because you've got a high-paying graduate job!
In such circumstances, an analysis of the previous 12 months of account use may not be the best way to secure the right deal for the future.
If you search for bank accounts using Gocompare.com we can offer you both a standard comparison table and an enhanced, midata-powered option.
If your circumstances are in the process of change, you may want to consider using our standard comparison table to do your own evaluation of the pros and cons of the options out there.
Then, when your finances become more settled, give the midata-powered comparison a try to make sure you're making the most of your money.
[SeanSocialShare]