This right here is GoCompare's guide to Halifax current accounts
On the hunt for Halifax current account info? GoCompare help you pick up the scent...
Key points
Halifax charges a daily overdraft fee on most accounts
It offers current accounts with monthly fees and no monthly fees
There are sometimes cash incentives on offer to switch to a Halifax current account
Straight outta Yorkshire! Remember HBOS? Yeah, Halifax was the H. The BOS is Bank of Scotland, and they're still related and now owned by Lloyds Banking Group.

But what does this all mean when it comes to Halifax current accounts?  
What current accounts do Halifax offer? 
Halifax reward current accounts aren't the only ones it does, but they are pretty popular. The rewards come in all kinds of forms, such as a small monthly payment if you meet certain requirements. There can also be cashback incentives. Halifax accounts that you pay a monthly fee for can come with benefits such as travel insurance, breakdown cover and the like. 
At the time of writing (March 2018), it seems like all accounts come with a Visa debit card and the option of an overdraft. Halifax occasionally offers incentives to switch to a Halifax current account. One that was running for a while was an offer of £125 for switching – subject to certain terms and conditions, naturally. Keep an eye out for offers.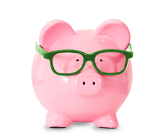 Halifax student account 
Aged 18 or over? On a degree course or in similar full-time education? Then you might want to consider a Halifax current account aimed at students. You should get a contactless Visa debit card and a sizeable overdraft. Cashback may also be offered, and you could earn interest on balances in credit. 
Again, this was true in March 2018. If you are from the future: 1. Do we have jetpacks? 2. Sorry, this info may no longer be accurate.  
Other Halifax current accounts 
Other accounts may include accounts aimed at young people (usually aged 11-17). You may be offered a basic Halifax account if you have a poor credit history. Halifax offers a range of current accounts, yet not all of these are available to new customers.
Are there Halifax joint current accounts? 
At the time of writing, the Halifax reward current accounts can be set up as a joint account when you apply. This may not apply to other accounts, however. 
Can I open a Halifax bank account online? 
The short answer is yes. You can open most Halifax current accounts online. The Halifax student current account application can be started online, but you may need to finish it in branch.  
Halifax current account switch – is it simple to do? 
Halifax is part of Current Account Switch Guarantee Scheme.† This industry-wide scheme makes sure all payments are transferred automatically. 
Are Halifax bank accounts any good? 
In April 2018, Defaqto rates Halifax reward current account as five stars. Fairer Finance gives Halifax a bronze ribbon for customer experience in its spring 2018 review. It ranked 13th out of the 27 bank account providers it looked at.
Should I get a Halifax current account? 
It can only be your decision. We'd say do your research, and decide if you want bonuses for credit or support for overdrafts. Also, do you want to pay a monthly fee for a current account? 
Once you've decided, head to midata. It compares how you bank with what current accounts are out there. It could be that a Halifax current account is right for you. You don't know until you try it… 
By Sam Easterbrook