Details on how to retrieve your midata file from your bank or building society to help you make an informed current account comparison.
Find your midata file when logged into online banking with:
If you compare current accounts through Gocompare.com you have the opportunity to try our innovative midata tool.
This can make bank comparison simpler and better by connecting your actual account usage with the deals on the market to find the ones that are right for you.
In order to do this, you'll need to download a midata file from your current online banking site.
While you should be able to find a link to do this when you're logged in, each bank or building society will organise their site differently, so we've put together this step-by-step guide on how to find the information you need.
Note that the file will need to be in a .csv format - if it isn't, it won't work with our system. We only use the file to calculate your personalised comparison table - your data isn't stored, nor is it used for any other purpose.
*Please note that the information below was provided by each individual bank or building society. It will be reviewed at regular intervals but is subject to change without our knowledge
Bank of Scotland
Log in to internet banking
Select the 'download midata' link located under 'your account tools' on 'your accounts'
Barclays
Select 'account services' or 'manage accounts' from your homepage
If you select 'account services' choose the 'export my data' option under 'manage your accounts'
If you select 'manage accounts', choose 'view all online services', then 'export my transaction data'
Select the 'midata personal current account' option as the export format
Select the account from which you'd like to download the transaction
Read and accept the midata usage policy
Download the file
First Direct
Select your 1st Account from 'my accounts' then the 'download' button at the bottom of the page
A new page will open with the option to download midata
Read the text and select the tick box then 'download midata'
Halifax
Select the 'download midata' link located under 'your account tools' on 'your accounts'
HSBC
From 'my accounts' select the current account you wish to download midata for, then 'recent transactions'
Select the 'download transactions' button which will take you to a new page
Read the text and select the tick box then the 'download midata' button
Lloyds
Select 'download midata' under 'your account tools' on 'your accounts'
Nationwide
For Windows and Apple Mac computers:
Select the current account you wish to view
From your statement screen, on the top right-hand side of the screen you'll see a 'download transactions' field
Click on the field - a drop-down list will be displayed
Select 'midata download' (please DON'T select the .ofx or .csv download options - midata will download as a .csv file, but only the 'midata download' option will blank out selected personal information)
Follow the instructions displayed in the pop-up box to download the midata file
Your downloaded file is automatically given a file name with the date/time of your download and the file extension .csv
When you open the file (for example, by using a spreadsheet program), you may need to expand the columns so you can see all of your data
Once you've reviewed the contents, please 'close' the file and 'don't save' it, to keep its midata.csv format
For mobile devices:
Please follow the instructions above using your mobile device's web browser. The service is not currently offered in the mobile banking app, so please log onto the internet banking service.
If you're using an Apple iPhone or iPad, please note that you can only view your midata file - it cannot be downloaded onto your device.
If you're using an Android device, you can both view and download your midata file.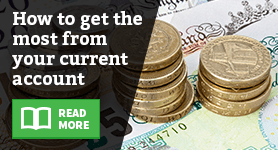 NatWest
Go to 'statements'
Click on 'midata download'
RBS
Go to 'statements'
Click on 'midata download'
Santander
Access your midata file from your 'download transactions'
Tesco
From your account overview page select 'download transactions' from the menu on the left-hand side
Go to the 'download midata' section and select the 'continue' button to open a new page with important information about midata
Once you've confirmed you've read this information by checking the tickbox you can download your file
Ulster Bank
Go to 'statements'
Click on 'midata download'
[SeanSocialShare]