Could a HSBC current account be right for you?
Are you in need of a new current account? Perhaps HSBC could be the bank for you.
Key points
HSBC has a variety of current accounts that have options to suit different needs
Joint accounts are also available, provided you meet the eligibility criteria
You might be able to switch using the Current Account Switching Service (CASS)
Gone are the days when families saved up coins in a box and kept bundles of notes in a safe.  
These days, most people use current accounts to store their money, as it's much more convenient and secure than having a filing cabinet full of your life savings. Plus you have the option to easily compare!
Take a look at this guide to HSBC's current accounts to find out more about what it has to offer and if it's right for you. 
Introducing HSBC 
The Birmingham and Midland Bank was established in Birmingham in 1836. 
HSBC (Hongkong and Shanghai Banking Corporation) was first established in 1865 as a way of financing trade between Asia and the western world. 
A historic announcement was made in 1992, when Midland Bank merged with HSBC. The Midland Bank name was replaced with HSBC in 1999. HSBC Group's online banking was launched in 2000.  
In 2015, HSBC announced that it planned to open its new headquarters in Birmingham in 2018.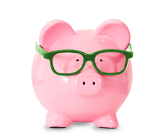 Types of HSBC current accounts 
In March 2018, HSBC has lots of types of current accounts, and online banking options.  
Although benefits like the ability to apply for credit cards, loans and mortgages may seem like a good opportunity, it doesn't mean you have to apply for them. Misusing credit can lead to financial difficulty.  
Let's take a look at some of the current account options HSBC might be offering. Bear in mind that the types of current accounts HSBC offer could change at any time, so it's best to shop around.  
Standard and basic current accounts 
Standard current accounts allow you to do things like set up standing orders and direct debit payments. They may also give you the ability to have a savings account, and apply for loans and credit cards.  
A basic current account is what you're put on if you don't qualify for any of the other current accounts.  
With a basic account, you're likely have no overdraft, no access to credit (like credit cards, mortgages etc), and you might be unable to have a regular saver account.  
Did you know...?
HSBC's London office houses 8,000 staff over 42 floors – that's around 190 staff members per floor!
Premier accounts 
Similar to the standard account, with most premier current accounts you can get access to savings accounts, overdrafts and other forms of credit - although you'd have to be able to afford the repayments and pass a credit check to apply. Some come with perks like travel insurance and preferential rates on certain products and services, for instance mortgages, if you're eligible.  
Student or graduate 
With a student current account, you'll usually get access to an interest-free overdraft (again, if you're eligible) and offers, freebies and discounts exclusive to students.  
Graduate accounts work similarly, except there is usually interest on an overdraft over a certain amount.  
Joint account 
You can get joint current accounts with the rewards and benefits mentioned above, as long as both applicants meet the eligibility criteria.  
Accounts for children 
At the time of writing, you can also get a HSBC account to start saving for your children.  
This account tends to start as a savings account, and turns into a current account when your child reaches a certain age - usually around 11.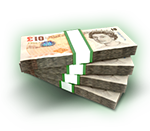 Can I open an account online? 
Yes! For most of HSBC's current accounts, you can open them online if you want to. But if you're an existing HSBC customer, and you want to switch accounts, you may have to give HSBC a call or go to one of its branches.  
How easy is it to switch to HSBC? 
HSBC uses the Current Account Switch Service (CASS) which, it claims, makes switching "simple, reliable and hassle-free".†
After you've chosen your new type of current account, HSBC will notify your old bank of your request to switch, then sort out moving all of your payments like direct debits and your salary. 
Any money in your old account will be transferred to your new account. The old account will be closed and HSBC should contact you to let you know the switch is complete.  
HSBC has a current account switch guarantee which promises to make the switch for free and in seven working days.  
If your old current account provider isn't part of the switch service, then you'll have to switch manually - it should take around 12 working days.  
You'll need to inform any third-parties with direct debits (your employer, for instance) of your new bank details.  
See also:
Are current accounts really free?
HSBC current account reviews 
There are a number of mixed reviews online for HSBC's current accounts. But it's always best to do your own research, as only you can be sure of what's right for you.
What's right for someone else may not suit your needs, so shop around to find the right current account provider for you.  
By Amy Smith