Here's the lowdown on Lloyds current accounts...
Will Lloyds be by your side? Read on to find out more about Lloyds' current accounts.
Key points
Lloyds has a variety of current accounts to choose from, such as rewards, student and classic-style accounts
As part of the Current Account Switch Service, Lloyds guarantees to switch your provider in seven working days
Before you decide, remember to compare current account providers to find the one that best suits your needs
Current accounts are a handy way of storing and managing your money, and they're a bit more secure than stashing your life savings under your mattress.  
Lloyds was first founded in Birmingham in 1765 and is one of the 'big four' UK banks.  
Trading as Lloyds TSB between 1999 and 2013, it has a variety of financial products and services, such as mortgages, credit cards, loans and - of course - current accounts.  
So what kind of current accounts does Lloyds have, and how do you switch? 
Lloyds current account 
In March 2018, Lloyds has a few options when it comes to choosing a current account, and they all give you access to an online banking platform. 
Shop around to see what types of current accounts Lloyds has, but here are a few general options, so you can see if they're suitable for you. 
Classic current accounts 
A classic current account is for your standard, everyday banking. They tend to include free cash withdrawals, have no monthly fee, and allow you to set up an overdraft if you want one - and if you pass the credit check.  
Rewards current account 
You may find a rewards current account includes things like bundled travel insurance, breakdown cover and mobile phone insurance, and the ability to apply for an overdraft. Rewards seldom come free, so these accounts may come with a fee.
Student accounts 
Student accounts and graduate accounts are similar to classic current accounts, but you might also qualify for cashback at certain retailers and other student-related offers.  
Under-19s current account 
These are accounts for children and teenagers to save up and start managing their own finances.  
Basic account 
If you don't qualify for any of Lloyds other current accounts, you might be put on a basic account. 
These tend to have no monthly fee, and allow you to have a bank account even if you're having financial difficulties or your credit rating isn't at its best.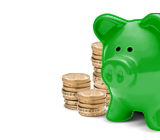 Joint accounts 
If you want to add someone to your existing current account, or set up a new account for you and someone else, you might need a joint account. 
Joint accounts can be useful for sharing bills and combining savings. Each person gets their own debit card and can make withdrawals without needing the approval of the other.  
Switching to a current account with Lloyds 
See also:
Are free current accounts really free?
Lloyds is part of the Current Account Switch Service (CASS) which guarantees to transfer everything within seven working days.†  
If you decide to switch current accounts, Lloyds will contact your old bank, transfer your payments across and keep you updated on progress until the switch is complete.  
Reviews for Lloyds current accounts 
There are a mix of reviews for Lloyds current accounts online and its classic account has a five-star Defaqto rating in March 2018.   
No matter what the reviews and ratings say, you're the best judge of your own financial needs. So do some research, and remember to compare current account providers to find the right one for you.  
By Amy Smith