Find out more about how to get the most out of your current account and make your bank work for the benefit of your pocket.
Whatever your banking habits, you'll want to make sure your current account is the right one for you and your needs.
Get it right and you could find that your bank account can do more than just service your day-to-day financial needs - it could start to put money back in your pocket.
So remember that the more suitable the account, the more money you'll have in it.
Changing bank account is easier than ever thanks to initiatives such as the seven-day switch, and this ease of movement has increased competition in the market.
The banks are eager to win your business and many offer incentives such as cash-switching bonuses.
These can be very valuable, but it's more important to find the right account, so make sure you get the decision correct...
Know what you're comparing
Finding the current account with the right combination of features will depend on your spending habits and how much money goes into and out of your account every month.
Make sure you shop around and review what's available using a comparison service.
Gocompare.com is the first comparison service to implement the government-backed midata initiative for account switching, giving customers a clearer idea of how much they may gain from current accounts and their features based on their actual use of the product.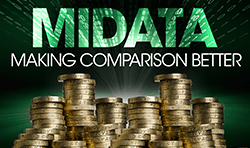 Midata allows a consumer instant electronic access to up to 12 months' worth of his or her current account transactions, including all fees charged.
This data can be instantly, electronically fed into a comparison site which then shows the different current account options available, with customers seeing the actual pounds and pence cost or benefit they'd get by switching to a particular one.
Consider challenger banks
When shopping around for your bank account, don't rule out some of the new names on the scene that may not be so familiar to you as the likes of Barclays and Lloyds.
So-called challenger banks are keen to break into the market, to shake it up in a similar manner to the way we've seen small energy firms take on the 'big six' power companies.
In 2010 Metro Bank became the first new institution to gain a banking licence in over a century, and many more are following in its footsteps.
The challenger banks may well offer improved customer service, or may target another particular niche area that could be closely suited to your needs.
Just like more established institutions, challenger banks will be covered by the Financial Services Compensation Scheme (FSCS), meaning that there's a government guarantee for your money if the firm was to go out of business.
There's nothing to stop you opening multiple current accounts to take advantage of the best interest rates - but remember that you'll have to comply with the terms and conditions, and the time and trouble taken over juggling your accounts could prove onerous
Our comparison service can help you compare the new banks on the scene against the more traditional providers.
Boost your credit rating
Some providers may set high credit criteria before accepting customers for certain bank accounts, like high-interest and packaged ones, and it's possible that a rejected application could have a negative impact on your credit record.
Do some research into products you're likely to be accepted for before you apply, and learn more about ways to improve your credit score.
Find the right type of account
Most current accounts will focus on just one of the following types, but some will combine several of these features so it's important to find one with everything you need.
High-interest bank accounts
The rates offered by high-interest bank accounts can be attractive, possibly outperforming savings accounts - but there are usually some limitations attached to them.
You may need to pay in a minimum amount each month to qualify for interest, or you may be charged a monthly fee.
Your salary might have to be paid into your account or you might have to ensure that there are direct debits and standing orders operating from it.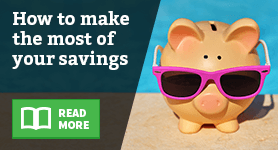 You may find that the best interest rates only apply when your balance is at a certain level - perhaps between £4,000 and £5,000 - and it's likely that the total amount of money you can earn interest on will be capped.
If you're searching for the best interest rates for large savings, there's nothing to stop you opening multiple current accounts - but remember that you'll have to comply with the terms and conditions, and the time and trouble taken over juggling your accounts could prove onerous.
Also be aware that if you're paying a fee, it could be more than the interest earned - be sure to check.
A high-interest account is unlikely to be the right choice for customers who regularly use an overdraft, as you may be hit by high charges which could wipe out any interest.
Good for: Savers and those who are always in credit
Not so good for: Anyone overdrawn
Cashback current accounts
Earning money on your day-to-day banking can be easy with a cashback current account but you'll probably have to forego interest, as most accounts don't offer both.
Packaged bank accounts have come under some scrutiny for selling products to customers who wouldn't be able to use the cover
Cashback accounts work in several ways. Some offer cashback based on your direct debits and standing orders, so you'll earn a small percentage (often 1-3%) of a household bill back when you pay it from your account.
Alternatively you could earn based on spending using your debit card, while some banks pay you a lump sum of cash for switching and others may pay you each month the account stays in credit.
Some cashback accounts charge a monthly fee, so check the terms and conditions of an account before taking one out.
On 14 November, 2014, Gocompare.com analysed 135 current accounts from 36 providers listed on the matrix of independent financial researcher Defaqto and found that 45 had a cashback reward scheme as an incentive for using the account.
However, 26 of these, or 58%, charged a monthly fee for the account, and these fees ranged from £2 to £40 a month.
Whether a cashback account is right for you will depend on how much money you have left in the account each month and how much you spend on bills - you may be better off with a high-interest account if you have a lot left over every month.
Good for: Bill payers
Not so good for: Savers and those who are always in credit
Cheap/interest-free overdraft current accounts
If your account slides into the red or you always seem to find yourself relying on your overdraft, you'll want an account that charges you little to no overdraft fees.
Overdrafts can be more expensive than credit cards if you don't have the right one, and that's before you go past your overdraft limit.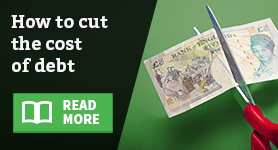 In an October 2015 report into the state of the UK's banking industry,† the Competition and Markets Authority (CMA) said that account holders who use an overdraft could save £140 if they switched, while heavy overdraft users could save up to £260.
If you're relying on your overdraft there are lots of budgeting resources available to help you change your money habits.
Good for: Anyone relying on an overdraft
Not so good for: Savers and those who are always in credit
Preferential rates on other products
Some current accounts offer customers rates on certain products - including savings accounts, loans and mortgages - not available to others.
If you're thinking about getting a mortgage or taking out a loan, then it could make sense to check for a current account that lets you access special offers and competitive rates on these products.
Good for: Borrowers
Not so good for: Those who need a current account only
Packaged bank accounts
A packaged bank account charges a monthly fee in return for additional benefits to be attached to your account, such as interest-free overdrafts, travel insurance, mobile phone insurance, breakdown cover and card protection.
Packaged bank accounts have come under some scrutiny for selling products to customers who wouldn't be able to use the cover - for instance, travel insurance when the person is too old to be protected by the product.
While you could pay less for the combined benefits, it's also possible that you could pay more than sourcing the appropriate products you need separately.
You may also end up unwittingly doubling up on insurance cover, which can complicate any potential claims and lead to higher renewal premiums.
May be good for: High-earners
Not so good for: Anyone relying on an overdraft, people with irregular income, those who the packaged products are not suitable for
Offset accounts
An offset account can link the balance of your current account and/or savings to your mortgage debt.
This means that you won't be paid interest on savings or when a linked current account is in credit, but instead you'll reduce the amount of interest you have to pay on your mortgage.
Such accounts can be flexible and tax efficient, and for people who are disciplined with their finances it's possible that they could see significant benefits over the term of the mortgage.
On the downside, deposits, interest rates and fees tend to be higher than with other mortgages.
Good for: Those whose current account is regularly in credit and who want to pay off their mortgage early
Not so good for: Those who are less disciplined financially
By Emily Bater
[SeanSocialShare]