A handy guide to Nationwide's current accounts
If you're thinking of comparing current accounts, you've come to the right place. Different accounts offer different features and benefits. Here we'll take a look at Nationwide current accounts.
Key points
Nationwide offers a variety of current accounts, including one for under 18s
If you've been declared bankrupt, you may still get an account with Nationwide
In 2018, Defaqto has given two of Nationwide's accounts high ratings
Formed when the Southern Co-Operative Permanent Building Society changed its name to Nationwide Building Society in 1970, Nationwide is now the largest building society in the world.
A building society is a financial institution owned by its members, and the original purpose was to provide them with home mortgages. 
Nationwide also offers other banking services, including current accounts, credit cards and Isas. 
Nationwide current accounts 
Nationwide provides several different types of current account, including ones for students and those under the age of 18.  
Nationwide's current accounts may sometimes come with monthly fees. However, customers might then be able to earn interest on the balance in the account, and could even be afforded the option of overdrafts. 
Further potential benefits include specific car or home insurance packages. 
Other accounts may not charge fees, but may still allow customers to earn interest on the balance in the account.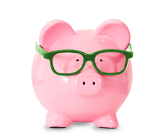 Specialist Nationwide accounts 
For those aged between 11 and 17, Nationwide can offer a current account with a basic set of features such as a cash card or a debit card. This account could be very useful for teenagers getting their first weekend jobs, or even just for saving up pocket money. 
Those who've been declared bankrupt, or experienced any other form of financial problems, can find it very difficult to open a bank account. Nationwide may allow such customers to open an account that's simple to manage, with no frills, fees or overdrafts to worry about.  
Students can apply for a current account with Nationwide, and it may come with a flexible overdraft which allows an adjustable limit based on the year of study the student's in. 
Bear in mind that the services banks and building societies offer change frequently, so it's always worth shopping around to see exactly what's available. 
Nationwide account reviews 
Defaqto is an independent financial services reviewer which rates products out of 5 stars for quality and comprehensiveness. 
Of the two Nationwide current accounts it reviewed in 2018, both were awarded a minimum of 4 stars. This shows that Nationwide offers high-quality, fairly comprehensive products and services. 
But don't forget that reviews aren't everything. Your individual needs are likely to be very different from the next person's. 
This is why it's well worth checking out midata, assessing your personal requirements and comparing a range of current account before settling on the right one for you. 
By Nick Dunn