Our guide to the NatWest current accounts
With a whole range of current accounts out there, the choice can be bamboozling. But we're here to help you easily compare accounts side-by-side. Here we'll take a look at current accounts available from NatWest.
Key points
NatWest offers several types of current account
Some NatWest accounts can offer customers a cashback reward when they pay eligible household bills from that account
You may be charged interest when using your overdraft
From paying your bills to buying the groceries, your current account is arguably the most important financial product or service you'll ever have. So it's very important to get the right one for you. 
NatWest offers a range of current accounts. That's why we've compiled a handy guide you can use to navigate your way through bank account features. 
NatWest current account benefits 
Established in 1968 from the merger of National Provincial Bank and Westminster Bank, NatWest has been part of the Royal Bank of Scotland Group since 2000. It's one of the biggest high-street banks in the UK, with over 7.5 million customers. 
It provides several different types of current account, including ones for students and graduates. 
NatWest current account 
If you're just looking for a simple, no-frills, everyday current account, NatWest may be the place to look. Its current accounts can sometimes be offered as joint accounts for you and your partner to make shared payments from.
Accounts may come with several benefits, including an arranged overdraft, a handy mobile banking app, and a contactless debit card.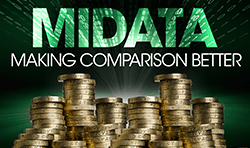 Independent financial services reviewer Defaqto awarded one of NatWest's accounts its highest rating of five stars in 2018, indicating that it's a high-quality account.  
Reward and cashback accounts 
NatWest may also offer cashback accounts, with which customers could be able to earn rewards on payments of eligible household bills. Other potential rewards might include travel insurance or car insurance packages. It's always a good idea to compare a range of accounts to see what goodies are available. 
For those who enjoy the finer things in life, NatWest has also been known to offer an account tailored to those with higher incomes. Such an account would come with an expanded range of benefits and rewards. 
However, these tend to be very exclusive accounts. To open one, you must be over 18 and a permanent UK resident, but the income threshold may vary. 
NatWest student and graduate accounts 
Students and graduates famously face financial difficulties. But with a NatWest account, they may be entitled to an interest-free overdraft to help ease their fiscal woes. An overdaft is still a loan, however, so it does need to be paid back in full. 
NatWest current account overdraft 
All of NatWest's current accounts come with the option of an arranged overdraft. This is a borrowing facility, which lets you borrow money through your bank account. So, if you're a graduate and get paid £1,000 per month - but because of an emergency, spend everything in your account - you could use your overdraft to continue buying food or paying bills. 
However, as mentioned, it's still a loan, and will still need to be paid back.
With NatWest, you can set a limit on your overdraft. Be careful to check whether your overdraft is interest-free, as otherwise you'll be charged for using it.  
As ever, when it comes to your finances, think carefully about your needs and circumstances, and compare before you commit. 
By Nick Dunn