Online banking is the most popular way to access and manage money in the UK. Take a look at its advantages and how to keep your money safe online.
Key points
Log-in details and card readers help to keep accounts secure
Can access online banking anywhere in the world where there's internet access
Apps and SMS alerts mean you can keep up to date with account activity on the go
Online banking allows you to use the internet to conduct a variety of current account transactions, saving you a trip to your local branch.
Yet according to research published by the Payments Council, although 78% of adults in the UK could use online banking as they have access to both the internet and a current account, only 70% already use internet banking.
This leaves 8% of the UK population - equivalent to around four million people - who are interested in using internet banking but don't, with the majority citing concerns over security as the primary reason.
And this behaviour isn't solely accounted for by an age gap, with research by the British Banking Association (BBA) in January 2015 showing nearly 2.3 million people aged between 70 and over 100-years-old use the service.†
"These figures shatter the myth that this technology is only for younger generations - millions of older people are avid users of banking websites and apps," said BBA chief executive Anthony Browne.
"Not everyone will want to harness these new services, but it's vital that no one feels excluded from this easy-to-use technology."
Benefits of online banking
There are many reasons why online banking is the most popular way to manage your money, including:
Secure access to your banking
It can be a lot quicker than visiting your bank in branch
Access to your funds wherever you are in the world with internet access
Pay bills easily and quickly
May be able to apply for products online
Features such as changing your overdraft limit and address may be available
Additional free options like online budget tools could be offered
You may have access to more information than shown on paper bank statements
There may be online offers and promotions which aren't available in branch
Security and online banking
Banks and building societies will have tight online security in place to help keep their customers' personal information and money safe, while there are steps that you can take yourself.
Most major banks and building societies will have an official app that you can download onto your smartphone or tablet
Lowering the risk of fraud
Before you finalise a payment, make sure that you have the correct account number and sort code, as well as the payment amount
Check your online bank statement routinely and keep an eye out for any unusual activity
Note that banks will never ask for your log-in details or passwords over the phone or via email
Always be wary of unsolicited phone calls or emails from someone claiming to be from your bank. If in doubt always contact your account provider and double check
Make sure that your smartphone or tablet is protected with a personal identification number (Pin)
Card readers
You may be issued with a card reader as an additional level of security for your online banking.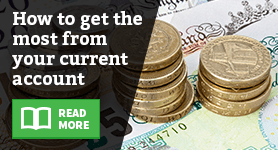 These are small, electronic devices with a slot for your card and a numeric keypad.
When you want to log into your account, you'll be prompted to enter your card into the reader followed by your Pin number.
A unique code will then be shown which you must input on the log-in screen of your internet banking.
Once this is done you can complete a variety of transactions, for instance making payments without entering any additional security information or phoning your bank to verify.
Some banks have alternatives to this level of security, such as an automated phone call to your mobile giving you a security code to enter on screen.
Log-in details
You'll be sent log-in details for internet banking by your account provider, which may include a customer number and passcode. Make sure that you keep them in a secure place, but not together.
Most banks apply several layers or security, so there's likey to be passwords or memorable information that you'll have to enter for access, which you shouldn't write down anywhere for security reasons.
It's important to make sure that you log out of your internet banking if you're away from your device, to help prevent anyone else accessing the account in your absence.
Banking apps
Most major banks and building societies will have an official app that you can download onto your smartphone or tablet, which will let you carry out banking transactions on the go. It could also show you where the closest cash machine or branch is located.
You may be able to pay money directly into someone's account using just their mobile number via Paym.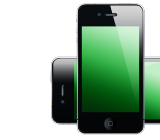 SMS banking alerts
Major banks and building societies often offer a text message alert option. You can choose the types of alerts you require which could include:
Any large debits or credits to your account
Approaching a low balance
Payment made overseas
Weekly balance
Sending money to the wrong account
As internet banking only requires the account number and sort code of the payee, it's possible that you could accidentally enter the wrong number and send money to an account that isn't the one you intended.
Using Paym for smaller amounts will help guard against this.
If this does happen, report it to your bank as soon as possible, ideally with when the error was made, as well as the account number and sort code where you accidentally sent the money.
Your bank will then try to recover it, although there's no guarantee it'll be able to if the person who received the money disputes that it was sent accidentally.
Read more in our guide on reclaiming online payments made to the wrong account.
By Abbie Laughton-Coles
[SeanSocialShare]