Compare packaged current accounts today
Finding the right packaged account for you can be very rewarding but you should be aware of what you're signing up to. Here's what you need to consider. 
We're very used to free banking in the UK but a growing number of us are now turning to packaged current accounts instead, which charge account holders a monthly fee. 
That might not sound like a great way of saving money but these accounts also come with extra benefits and for some people they're a useful, convenient way to save money and time. 
Why would I pay for something I can get for free? 
Packaged current accounts may charge a fee but they also include a range of benefits, most commonly insurance services like phone, travel and breakdown cover. 
Some of the more expensive packaged accounts even offer airport lounge access and lifestyle perks such as discounts on restaurants. 
Is it worth it? 
Whether it's worth it or not depends on whether you would use the benefits you're paying for and whether you could get them cheaper elsewhere. 
Laura Whateley, author of Money: A User's Guide, says: "A packaged account is a convenient way of avoiding buying all your insurance separately, but it won't be worth the extra money if you do not use the majority of the 'add-ons'.  
"Look at the monthly cost and multiply it by 12, then work out roughly whether that sounds a good annual price for the insurance that you require. If you don't drive a car or have a smartphone that needs insuring, then you'll probably be wasting money." 
It's also worth taking the time to calculate how much you would pay for the same insurance products elsewhere. It may be cheaper to take out separate products and use a free account instead. 
One of the common pitfalls of packaged current accounts is buying double cover; meaning you also pay for insurance elsewhere because you've forgotten it's included or because you forget to cancel it once you open an account. 
Try not to double up and if you already get a benefit elsewhere then factor that in when you're working out whether or not the account gives you good value.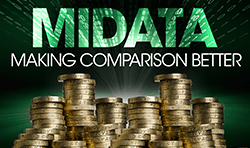 A useful way for couples to add value is by opening a joint packaged account. That will usually give you both the included insurance but for the same fee. Just remember that sharing financial products will connect you both and mean your partner's credit record can affect yours. 
How do I find the right account for me? 
Packaged current accounts take a bit more thinking to get right. It's best to compare packaged accounts to find one that suits you. 
It's not enough to look at the value of the services included, you have to consider their value to you. Will you be able to make use of all the services included? Will you benefit by more than the monthly fee? 
Spend some time looking at the different perks on offer and find the one that suits your specific needs. 
What are the alternatives? 
If a packaged account isn't right for you and won't save you any money then don't despair; the alternative could be even better. 
For people who won't save any money with a packaged deal, there's always the option to move to a current account that provides a switching incentive. That can be as much as £100, just for moving your bank account to the new provider. 
Other current accounts may pay higher interest rates than you might find with a savings account.  
And if you're often overdrawn then choosing an account that doesn't charge high fees and interest could be the best way to save money. 
There are so many different accounts offering different perks; just make sure you compare the current accounts available to find one that best fits your circumstances. 
What to watch out for  
When taking on a packaged account it's really important to examine the terms and conditions of the services that are included, just as you would if you were paying for them separately. That includes any excess you'd be expected to pay if you claim on the included insurance policies. 
Laura Whateley adds: "It's also important to check on the exclusions of any insurance that is offered attached to a packaged account.  
"For example, if you have a pre-existing medical condition you will most likely need a more tailored type of travel insurance." 
Also, remember that some of the services require an additional step, for example, registering your smartphone to qualify for phone cover.   
Don't open the account and then never think about it again, make sure you get your money's worth.  
What if I've been mis-sold a packaged account? 
There are rules in place that should stop you being mis-sold insurance as part of a packaged account but it can still happen. 
Providers have a duty to check whether you'd be eligible to make a claim on any insurance they offer and alert you if you're not. They should also provide you with annual eligibility statements so you can be sure your bank account still fits your needs. 
If you think your fee-paying account isn't right for you because the benefits are not suitable or because the features weren't explained then you may feel you have been mis-sold the account. 
Typical mis-selling cases include:  
You were told you needed the fee-paying account to secure a deal on another product such as a mortgage, overdraft or personal loan 
Too old for packaged insurance – for example, someone was sold an account with packaged travel insurance when they were above the upper age limit applied to the product 
You weren't told of issues that could exclude you from cover, such as a medical condition that would invalidate travel insurance 
You were pushed into it by a salesperson and the terms weren't fully explained 
The price went up and you weren't told 
You were forced to keep a packaged account when you asked to cancel it 
You weren't told you needed to register your phone or car to get the packaged insurance 
You were told it would improve your credit score 
The first thing to do is to complain to the provider, who should investigate and come back to you within eight weeks. If you're not satisfied with their decision or if they don't reply in time then you can escalate your complaint to the Financial Ombudsman Service. 
They have a good guide to raising a complaint on their website.† 
By Felicity Hannah