Guide to packaged current accounts
Key points
Packaged accounts see you pay a regular fee for your current account in return for extra benefits
Think about if you need the add-ons and if they're suitable for your needs, ensuring you don't double up on insurance cover
Could you pay less by taking out the benefits separately and just having an ordinary current account? Our midata tool can help you make the calculation
Most banks and some building societies offer what's known as a packaged account.
This consists of a current account along with some additional benefits.
Packaged current accounts will almost certainly charge a monthly fee, although some may waive this fee subject to certain conditions being met, such as a minimum amount being paid into the account every month.
The fee may be around the £10-a-month mark, although both the fees and the benefits packages will vary widely.
Here are some of the most common benefits included in packaged accounts:
Interest-free overdrafts or buffers
Travel insurance
Mobile phone insurance
Breakdown cover
Card protection
Extended warranties
Other benefits may include preferential rates on other products such as foreign currency, savings accounts and mortgages, music downloads, DVD rentals, cinema tickets and/or discount cards.
Check the small print on packaged accounts
Packaged accounts have come in for a fair amount of criticism from both the financial regulator and consumer groups.
Need more information?
That's because they've sometimes been sold to people who were ineligible for some or all of the benefits offered.
As an example, an account may include travel insurance, but because a person is over a certain age they won't be able to make a claim should they ever need to.
Banks and building societies are now obliged to check if customers are eligible for the insurance products included in packaged accounts.
They also have to send out an annual statement informing customers how to claim the benefits included with the account.
Pros of packaged accounts
You could pay less for the combined benefits than if you bought them separately
Many offer an interest-free overdraft or buffer, benefits which aren't generally available with free accounts
Cons of packaged accounts
You could pay more for the combined benefits than if you bought them separately
You may be ineligible for some of the benefits, due to your age, job or another reason
You may not use some of the benefits, which potentially means you could have saved money buying the ones you will use separately
You may already have some of the benefits, for example through your job
Doubling up on cover can complicate claims and lead to higher renewal premiums on multiple products
Keep on top of packaged accounts
If you do go for a packaged account, make sure you read the small print carefully and, if you need to, activate any insurance policies. Otherwise, you could discover you're not covered after all.
One of the advantages of the midata initiative is that customers will be able to obtain a clear idea of how much they may gain from the services included on packaged products
It's also important to review your arrangements regularly to make sure you're using the benefits and that you're still eligible for them.
If and when you take out another insurance policy or financial product, think about whether you're doubling up on cover.
If you do this and subsequently have to make a claim, you'll find that many policies have contribution clauses which state that, if cover is provided by another insurance product and a claim is made, each respective insurer would only pay their share of the claim.
This could complicate the claims procedure and potentially lead to more expensive premiums on renewal as you may be deemed to have made a claim on more than one policy.
Midata and packaged accounts
One of the advantages of the midata initiative is that customers are able to obtain a clear idea of how much they may gain from the services included on packaged products, and of available accounts that may be more suitable to their needs.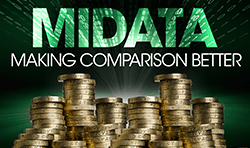 Midata allows a consumer instant electronic access to up to 12 months' worth of his or her current account transactions, including all fees charged and rewards gained.
This data can be instantly, electronically fed into Gocompare.com's comparison service, which will then show the different current account options available, with customers seeing the actual pounds and pence cost or benefit they'd get by switching to a particular one.
Consider your credit history
Some providers may set high credit criteria before accepting customers for a packaged account, and it's possible that a rejected application could have a negative impact on credit scores held on you.
Do some research into products you're likely to be accepted for before you apply, and learn more about ways to improve your credit history.
Common ways packaged accounts have been mis-sold
Some people are owed a refund of fees paid for packaged bank accounts because they were mis-sold products that were of no use to them.
These customers have a right to reclaim the fees they paid, plus interest. Typical mis-selling cases include:
You were told you needed the fee-paying account to secure a deal on another product such as a mortgage, overdraft or personal loan
Too old for packaged insurance – for example, someone was sold an account with packaged travel insurance when they were above the upper age limit applied to the product
You weren't told of issues that could exclude you from cover, such as a medical condition that would invalidate travel insurance
You were pushed into it by a salesperson and the terms weren't fully explained
The price went up and you weren't told
You were forced to keep a packaged account when you asked to cancel it
You weren't told you needed to register your phone or car to get the packaged insurance
You were told it would improve your credit score
In such cases you may be eligible to complain and claim, so:
Step one: Complain to your bank
Ask your bank for contact details for its complaints department, then get in touch and tell them why you think you haven't been treated fairly.
You might find it easier to explain this clearly in writing - either by email or in a letter - rather than over the phone. An email will mean you have a record of the complaint - if you send a letter, keep your own copy of it.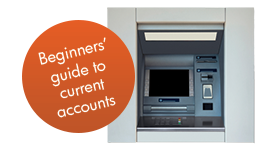 Collect any documents and evidence you have ready to send if the bank asks for them, and ask for written confirmation of receipt of your complaint.
Step two: Take it to the Financial Ombudsman
If your bank rejects your complaint, you can escalate things by taking the matter to the Financial Ombudsman.†
The ombudsman is a free service which will decide whether the account was mis-sold based on the facts it's presented with.
If it decides the account was mis-sold, it'll tell your bank to refund you.