Find out more about Post Office bank accounts
Looking for info on Post Office bank accounts? GoCompare can give you the lowdown on what to look out for…
Key points
The Bank of Ireland provides Post Office current accounts
All Post Office bank accounts come with a Visa debit card
The Post Office is part of the Current Account Switch Guarantee Scheme
Postman Pat. Red vans. Those little red elastic bands. Wait, no that's Royal Mail. The Post Office is different. It sells stamps and it does bank accounts. And let's have a looksy at the latter… 
Post Office bank accounts 
The Post Office usually offers a couple of quite standard current accounts.  No bells and whistles here. 
The Post Office describes its standard account as "a straightforward current account that offers free everyday banking with no hidden charges." 
You can get a Visa debit card (with contactless payment) and even a cheque book. An overdraft may also be available. Banking can be done online, on mobile, via the phone, and in Post Offices. 
Did you know...?
There are seven Post Offices that are not open to the public. These include Buckingham Palace and the Scottish Parliament
The Post Office has also been known to offer a basic bank account, which is intended to control spending and ideally steer the account holder out of choppy financial waters. 
Such accounts often have a small monthly fee payable, but you won't get any shocks from unexpected charges. An account like this tends to include a Visa debit card, but no chequebook or overdraft. 
So is the Post Office a bank now? 
Post Office Money's standard accounts are provided by Bank of Ireland UK. Post Office Limited is a credit broker and not the lender when it comes to overdrafts. 
So really they're current accounts rather than bank accounts, strictly speaking.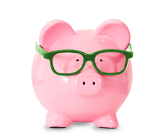 Can I open a Post Office bank account online? 
No. Well it doesn't look like it. Its website suggests giving them a ring to set up a Post Office bank account. 
This will probably change in the future, but for now (March 2018) you'll have to get on the blower. 
Is it simple to switch to a Post Office Account? 
The Post Office is part of the Current Account Switch Guarantee Scheme. 
This is an industry-wide scheme that makes sure all payments are transferred automatically. 
Talking of switching, there aren't often any additional incentives if you do go to the Post Office. No vouchers, cash incentives, or even lovely stamps are on offer at the time of writing. This may change in future, so keep an eye out for offers. 
Are Post Office bank accounts any good? 
Fairer Finance ranks the Post Office 20th out of 27 providers it looked at for bank accounts. This review was done in spring 2018. 
Defaqto gives three stars to the Post Office Money's Standard Account in spring 2018.  
Should I get a Post Office bank account? 
It's totally your decision. Do your research and figure out if you're more of a credit person or an overdraft person. 
Have you heard of midata? It compares how you bank with what current accounts are out there. It could be the Post Office, it could be someone else. 
Compare what's out there and find the right current account for you.   
By Sam Easterbrook