Guide to switching bank accounts
How to switch current accounts, the benefits of doing so, plus details of the Current Account Switch Guarantee.
Current Account Switch Guarantee:
Introduced in September 2013 by the Payments Council and major banks and building societies
Participating institutions guarantee to switch your bank account in seven working days
Nominate a switch date that suits you and the banks should handle all the details
Look for the Current Account Switch Guarantee Trustmark - almost all providers are signed up to it
Why should I switch current accounts?
There's a huge choice of current accounts on the market and they all offer different benefits and features.
Some pay you interest if you're in credit, others pay cashback on your spending, while some banks will pay you to move your account to them.
If you're unhappy with your current account provider, you think you could get a better deal elsewhere, or your circumstances change and you'd benefit from a different product, there's never been a better time to look into moving somewhere else.
In an October 2015 report into the state of the UK's banking industry,† the Competition and Markets Authority (CMA) said that "accounts which are more expensive and below average quality are not losing customers to cheaper and better alternatives at the rate that would be expected in a well-functioning market."
Shop around using a comparison service such as Gocompare.com and see if you can find a better home for your money.
What's the seven-day Current Account Switch Guarantee?
Since 16 September, 2013, it's been even easier to change bank account, as that date saw the introduction of a guarantee that you can move your money in seven working days.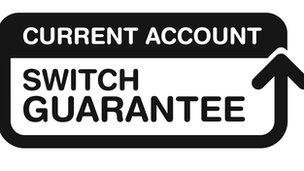 The major banks and building societies teamed up with the Payments Council to introduce the new Current Account Switch Service (CASS).
This was backed by a Current Account Switch Guarantee, which ensures that anyone switching to a participating bank or building society will have their account moved in seven working days.
This move followed the publication of a report by the Independent Commission on Banking, which said that standardising the moving process would benefit both customers and the economy in general.
In the past, banks and building societies have relied on people not switching account and the change was designed to shake the market up and encourage more competition.
What are the benefits of the seven-day switch?
Before 16 September, 2013, it could take up to 30 working days for an account move to take place, and banks and building societies all had different processes in place.
Remember:
It may take time for all your new cards, cheque books, Pins and online passwords to arrive
The reforms cut the time it takes to change account and ensured a consistent approach across the industry. The service offers the following benefits:
You can nominate a date to switch that suits you
It ensures money coming in (for example salary payments) and money going out (such as direct debits and standing orders) will automatically be moved to the new account
Any payments sent to or attempted to be taken from the old account will be automatically redirected to the new account for a period of 36 months, meaning there's no danger of going overdrawn because a payment is taken from the old account and there's no money there to cover it
You'll receive a refund of any fees or charges on your old and new current account if something does go wrong
You won't need to talk to your current bank or building society if you want to switch accounts. All you need to do is apply for a new account and the institution you're moving to will take care of the changes for you
Do bear in mind that it may take time for all your new cards, cheque books, Pins and online passwords to arrive.
Which banks and building societies participate?
Pretty much every major bank and building society is signed up to the Current Account Switch Service.
All participating institutions will display the Current Account Switch Guarantee Trustmark, so look out for that if you're thinking of a change.
Proposed changes to the switch guarantee
Shop around for the best bank account for you and don't be swayed by a few free quid here or there
Matt Sanders, Gocompare.com
While the guaranteed switch service has led to some big improvements in the market place, for many it hasn't gone far enough.
In its October 2015 report, the CMA said that the CASS was "functioning reasonably well" but that "awareness [of it] and confidence remain low".
The 2014 Autumn Statement † announced a number of measures aimed at refining and improving the service.
The government has examined whether the switch period can be cut to five days, and if this would deliver significant benefits to consumers.
In 2015 the guaranteed period for redirecting payments into or out of the account was raised from 13 to 36 months.
The government is also looking into the possibility of account number portability, meaning that customers could hold onto the same bank account number when they change provider.
Others have called for far more radical changes.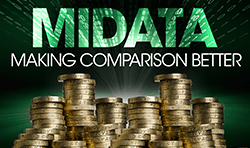 "The switching service is an innovation which, despite the government's good intentions, has unfortunately not done enough to encourage competition," said the Yorkshire Building Society's Mike Regnier.
"We instead want to see real reform that achieves full account portability."
Proposed ways of achieving such change have included technological improvements to take some of the manual processes away from consumers, some of which has been helped by the midata initiative.
Midata again looks to raise switching numbers and encourage challenger banks by basing account comparison on 12 months worth of a customer's actual transactions.
The data is easily available and easily uploaded into comparison sites such as Gocompare.com, and it allows the creation of a bespoke comparison table showing exactly what benefits you could gain from a switch if you continue to use your account in the same way.
Comment on the seven-day switch
"The guaranteed switching service was great news for bank and building society customers," said Gocompare.com's Matt Sanders.
"It will bring down the barriers stopping people moving accounts and should make the whole experience hassle free.
"It will also, hopefully, be a wake-up call to the banking sector that if a customer isn't happy with the service they receive they are more likely to speak with their feet and change providers.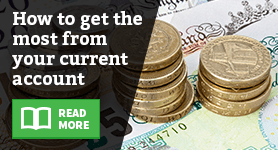 "When switching, some of the incentives may seem attractive, but it's really important to check the terms and conditions.
"In some instances you might have to hit a certain credit level for a defined amount of time, or you might have to pay a monthly fee for an account.
"Shop around for the best bank account for you and don't be swayed by a few free quid here or there. Make sure the account offers what you want and what you need.
"But don't be afraid to switch - there are guarantees and assurances in place which means that the whole process should now be hassle free and easy to do."
By Sean Davies