A handy guide to Yorkshire Bank current accounts
Comparing current accounts often doesn't cross people's minds. But it's well worth comparing and switching, as there may be a better-suited bank account for you out there. Here, we take a closer look at current accounts available from Yorkshire Bank.
Key points
Yorkshire Bank offers several different types of current account to suit different customers' needs
Defaqto has given some of these accounts three stars each in 2018
You could stay on top of your spending with the mobile banking app
Established in Halifax in 1859, Yorkshire Bank expanded over the course of the 20th century until it was bought by National Australia Bank in 1990. It was then floated on the Stock Exchange in February 2016, and is now a trading division of Clydesdale Bank.  
Yorkshire Bank current account 
Most of the current accounts run by Yorkshire Bank are straightforward, with a scarcity of cashback offers or interest earned on monthly payments.  
Mobile app 
One of the biggest innovations in personal banking in the 21st century has been banking apps, allowing customers to manage their finances at the touch of a button. Yorkshire Bank does offer a mobile banking app with most of its accounts. 
Current account plus no frills
For those who like to keep things simple, Yorkshire Bank does offer a straightforward current account. This may sometimes come with the added benefit of no monthly fees, with the option of the mobile app that allows customers to keep track of their money on the go. 
The optional overdraft has no arrangement fee at the time of writing (March 2018), but will come with a pre-arranged limit. 
For those who want help in preventing bank charges on unplanned borrowing, customers may be able to open an account with specific monthly charges to ensure that Yorkshire Bank will stop payments that would otherwise result in fees for going over your limit. 
Rewards accounts 
Sometimes, the accounts offered by Yorkshire Bank come packaged with several benefits such as a multi-trip travel insurance policy, which may even include cover for winter sports and weddings abroad. 
Always keep an eye out for offers bundled in with accounts, as these change on a regular basis. 
Current accounts for teenagers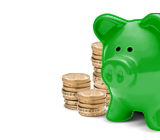 Yorkshire Bank is a provider which has been known to provide start-up accounts for children and teens. Obviously, such accounts tend to have few bells or whistles. 
If you're 16 years or over, but not eligible for one of the standard current accounts, or are experiencing financial difficulties, Yorkshire Bank may offer accounts tailor-made to under 18s. They're very similar to the normal current accounts, but with no overdraft option. 
Private banking 
Higher-income earners may be able to take advantage of more bespoke accounts. The benefits that would then be offered would be more comprehensive than those for the normal accounts. 
Yorkshire Bank reviews 
Very few feedback sites operate verified customer feedback services, so it can be hard to completely trust the reviews listed. 
See also:
Fortunately, Defaqto offers completely independent reviews of financial service providers based solely on the products and services themselves. These are listed out of five stars, five being the highest, and are based on quality and comprehensiveness. 
In 2018, the Yorkshire Bank accounts that were rated were given three stars. This doesn't mean that they're bad accounts, but is likely to be based on the limited offers they provide. 
And as much as reviews may be useful to a degree in helping you choose, there's plenty more research you can do before finding the right account for you. 
If you use midata, for example, you're likely to get recommendations better suited to your personal circumstances. But ultimately, the decision of which current account is the one is yours. So go and get comparing! 
By Nick Dunn