Defaqto and GoCompare

GoCompare has teamed up with independent financial researcher Defaqto to make the process of choosing insurance even easier.
Key points
Check out independent star ratings and product information from Defaqto to help you choose
You can use Defaqto information when comparing car, home, pet and travel insurance with us
Helps you find the policy that fits with your lifestyle and budget easily
GoCompare is here to help you make the right choice when it comes to your insurance, but trying to pick the perfect policy can still be quite confusing.
That's why we got together with Defaqto † so you can see price, product information and star ratings at a glance. What's not to love?
You'll be able to see up to 30 features on selected financial products, some of which have also been independently assessed by Defaqto's star ratings, based on the level of features and benefits they offer.
You can get to grips with Defaqto while comparing Car insurance, home insurance, Pet and travel insurance today.
What is Defaqto?
Defaqto is an independent financial researcher focused on supporting better financial decision making.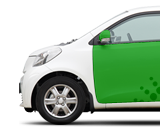 At its heart is the UK's largest retail financial product database which covers over 43,000 products across banking, general insurance, life insurance, pensions and investments.[1]
"Our aim is to help people make better financial decisions," said Mike Powell, insight analyst at Defaqto. "It's critical for people to match the features and benefits of an insurance policy with the cover they need and not focus on price alone, to avoid any surprises if and when they need to make a claim.
"By using our unbiased feature information and independent star ratings, as well as price information already available on GoCompare, consumers have the information they need to help them with their purchasing decisions."
How does this help me?
Defaqto can help you get down to the nitty-gritty of what your insurance will cover you for.
If you lose your house keys, will your insurer pay for the costs of calling out a locksmith? Defaqto knows.
Does your car policy cover your sat-nav? Defaqto's got the answer.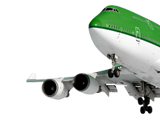 Will your pooch be covered for hydrotherapy? You guessed it, Defaqto's got your back.
Simply peruse the product information and delve into the policy you're considering in more detail.
That way you can be confident that your policy offers sufficient cover for the things you need it to - and that you're not paying for additional features that you don't require.
How does it work?
Defaqto provides GoCompare with independent, daily updates on policy features offered by the insurance brands we compare.
When you compare car, home, pet or travel insurance with us, you'll have the option to know more about policies that have caught your eye - this is when you'll be supplied with that all important Defaqto information.
If you've still got questions, why not see if you can find the answers in our extensive library of guides?