Learn the basics of TV packages including equipment, bundles, connecting to mobile devices, and comparing and switching providers.
Key points
Choose an appropriate package based on your TV-watching habits
The more premium channels you add to your package, the higher the monthly cost will be
Consider bundling your TV service with your broadband, landline and/or mobile
TV packages have made it easy to keep up to date with the programmes you love.
You can record your favourite shows to watch later, pause live TV while you make a cuppa and access on-demand programmes through your television set, laptop, tablet or mobile phone.
The growing number of HD channels available has meant that our viewing experience has become even more enhanced and it's even possible to watch movies on a 3D TV from the comfort of your home.
As exciting as these advances may be, the world of digital TV can prove a little overwhelming so do your research to get the right package from the right provider.
TV package providers
TV packages don't have to be expensive - services such as Freesat and Freeview offer free-to-air digital television channels.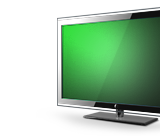 You'll either need to buy a digital box (a one-off payment) or have a TV which comes with Freeview and/or Freesat already installed, this is true of most new flatscreen sets.
However, there are a number of premium digital TV providers in the UK if you're willing to pay more - Sky, Virgin Media, BT TV, Now TV and TalkTalk.
If you choose a paid-for service, your provider will deliver a set-top box that connects to its broadcasts and feeds into your TV.
Monthly payments will vary depending on the selection of channels and level of service you choose, but you'll receive more channels than you would with a standard digital TV box.
Digital TV bundles
When you shop for a TV package it's likely that you'll be offered it as part of a bundle, which means that other services (usually broadband, a landline and occasionally, a mobile SIM) are tied in with your television for one set monthly fee.
The main attraction of bundled products tends to be their cost and convenience.
Did you know...?
It's possible to access certain digital TV services on mobile devices such as phones, laptops and tablets
It should prove cheaper when compared to sourcing each service separately, and bundling means that you should only have to deal with one company rather than several.
If you're signing up to a new provider, you may be enticed by an introductory deal that'll offer you a reduced rate for your chosen package.
Make a note of the date it expires so you can work out how much you'll be paying on your standard rate and budget accordingly. 
You may also need to pay setup costs which vary depending on your provider and the bundle you wish to purchase.
When you compare digital TV bundles through Gocompare.com's comparison service, you'll be able to see how much your setup costs and monthly bills will be, as well as the first year cost.
Make sure to check the maximum broadband speed and monthly data allowance of the broadband included in the bundle before taking it out, and whether it's suitable for your household's needs.
High definition TV (HD TV)
If you want to enjoy a crystal clear picture, it might be worth thinking about a high definition TV.
These generally have a much higher resolution than a standard TV, making the image sharper and more immersive. 
However, you'll need to make sure you have the right equipment in place before you can watch any programmes in HD.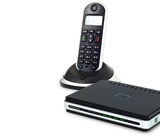 Your TV will need to be HD compatible - if you buy a new flat screen TV, it should already have this capability as it's the standard.
A HD-ready TV will usually have a resolution of 720 pixels while a full HD TV will have a resolution of 1080 pixels. 4K or Ultra HD is the newest advancement in HD technology, providing four times the resolution of full HD.
You'll also need a HD receiver such as Freeview which should already be built into your TV. If not, you'll receive an HD box from your digital TV provider which should allow you to view HD channels.
HD channels
At present, there are only a limited number of HD channels available on basic TV packages. Freeview HD has 15 while Freesat from Sky currently has only 6 HD channels.
Sky HD, however, has over 50 entertainment channels but you'll have to pay more for this in comparison to Freeview.
In order to gain access to the full range of HD channels available on Virgin Media, you'll have to pay an additional monthly fee.
Remember that if you decide a digital box is the right option for you, you'll also need to purchase an HDMI cable to connect it up to the TV - these are widely available and can be bought cheaply.
3D TV
3D TVs are available for the home but, as with HD TV, they require more than simply the screen to be 3D enabled.
Before you purchase your 3D TV, check that you'll be able to watch 3D shows with your TV provider.
Did you know...?
If you're planning to cancel a subscription to a premium channel, your provider may ask for 30 days' notice
If you're subscribed to Sky or Virgin Media, you'll only be able to watch 3D shows through their on-demand services.
You'll also need to be signed up to the correct package for your needs - for instance, to be able to watch Sky Movies in 3D, you'll need to have Sky Movies as part of your package.
Having the right equipment is also essential for 3D TV. You'll need the correct digital HD box from your provider as well as an HDMI cable and of course, a snazzy pair of 3D glasses.
It's also worth noting that the two largest maunfacturers of 3D telvisions - LG and Sony - have stopped making 3D capable sets due to a lack of demand.
Connecting digital TV to mobile devices
Providers such as Sky and Virgin offer services allowing customers to access digital TV channels on their mobile devices.
To do this you need a broadband connection, and you'll have to download the appropriate app to your mobile device.
This will typically include a guide for scheduling and recording TV shows in advance.
These services come as part of your digital TV package, and will require a pre-existing subscription.
Otherwise, to view digital TV on a mobile device or computer, viewers need to buy a USB HDTV tuner.
These allow users to capture free digital TV, using an indoor or outdoor antenna.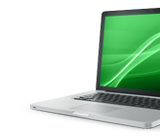 The USB tuner connects from the antenna to the HDTV USB Device, which then connects to the USB slot on your computer or device.
Once broadcasts are captured, software that comes bundled with the card is then used to view, record and time-shift the HDTV channel(s) that your antenna can pick up.
On-demand digital TV
On-demand TV - or video on demand (VoD) - enables you to watch what you like, when you like, depending on what the programmer has made available.
Some on-demand services require a telephone connection, but many can be accessed using the right device and a broadband internet connection.
Streaming sites like Netflix may also be available through your television via some paid-for digital television packages.
Catch-up TV
Catch-up digital TV is similar to on-demand, but these are typically programmes that have been recently broadcast on regular schedules.
Services like BBC iPlayer, ITV Player, All 4 and My5 are all examples of catch-up/on-demand television.
Choosing your channels
Before taking out a digital TV package, think about what television you and your family watch regularly.
Things to consider
Re-tuning
The nature of digital TV means there'll be occasions when you'll have to re-tune. This is pretty straightforward and your box will come with appropriate instructions
Energy savers
Many new digital and HD TVs offer high energy efficiency standards, so they cost less to power than old analogue sets
Beware of scams
Make sure you only contact reputable providers and purchase equipment from respected retailers. If you suspect that you've been a victim of a scam, contact Citizens Advice
If you're sports mad then getting a package which includes sports channels may be worthwhile, but if not then you'll want to avoid paying out for premium channels.
The same goes for movies and other add-on channels.
Once you've taken out a package you can always reassess your viewing habits a few months down the line, and cancel your access to additional channels.
If you're only interested in football you could cancel your subscription over the summer, but be aware that your provider may ask for 30 days' notice.
If you're not bothered about watching sports or hundreds of extra channels, Freeview may be the right option for you - and this could be already built into your TV.
Similarly, if you're interested in recording TV but don't want to pay for a premium package, Freeview Plus boxes have the ability to do this.
Haggle
Haggling with your current or future provider could be a simple way to get a better deal on your digital TV package.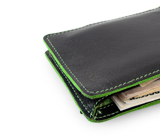 As always, be polite and go to them informed with the opposition's deals to hand. That way, you're the one with the power.
Compare
Gocompare.com has partnered with broadbandchoices[1] to help you find the perfect TV package.
Whether you're a reality show addict, documentary lover, or can't get enough of the footie, we'll help you find the right package based on your location, equipment and budget.
By Emily Bater