Compare movie TV packages to find a cheap deal
Key points
Freeview includes dedicated movie channels without requiring its viewers to pay monthly subscription fees
Sky Cinema offers the most comprehensive pay TV film package available, and you no longer need a Sky TV subscription to get it
Streaming services like Netflix and Amazon Prime are ideal for casual film viewers; they cost considerably less than pay TV services
You no longer need stacks of DVDs to enjoy a quality film night at home. From dedicated movie channels to on demand services, we're spoilt for choice when it comes to watching films on TV.
But is one way better than the other, and what's the best option if you're on a budget? In this guide, we'll help you pick the perfect film TV package to suit your viewing habits.
Watching films on Freeview
The cheapest way to watch films on television is to simply tune in whenever they're shown on mainstream TV. Unlike Sky Cinema and similar pay TV services, Freeview doesn't require monthly payments in order to enjoy its 70+ channels, which includes dedicated film channels such as Film4 and Sony Movie Channel.
Of course, you can't be as picky if you're simply opting to watch whatever's on telly. Freeview channels rarely air the latest blockbusters, so if you're a hardcore movie fan it might be worth paying for something more substantial.
Film packages on pay TV
In exchange for monthly subscription fees, pay TV customers are treated with lots of choice when it comes to watching films on television.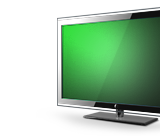 Sky Cinema is the big daddy of film TV packages, offering its viewers 11 dedicated channels for watching movies. Films are organised by genre - whether you're a sci-fi enthusiast or need some weekend drama in your life, the service has you covered with an extensive array of movie magic. It occasionally features 'pop-up' channels centred around themes or events, such as Christmas films or the Academy Awards.
All this choice inevitably comes at a price. Access to Sky Cinema costs around £10 a month, on top of a subscription fee of at least £20 that you already have to pay for Sky's basic package. Add on sport and box sets, and you're looking at monthly fees of more than £70 per month.
Other pay TV film packages include deals with Virgin Media, BT and TalkTalk. Each of these providers offers the option to bolt Sky Cinema on to their existing bundles. If it's a specific release you're after, there's often the option to rent or buy the latest films from your provider's online store.
Watching films on demand
Switching from a pay TV package to an on demand streaming service can result in some impressive monthly savings.
You don't need a fancy smart TV to access these mega-sized movie libraries - gadgets such as games consoles and set-top boxes can easily turn the screen in your living room into a film streaming powerhouse.
Netflix is one of the most popular options for watching films on demand. The app is home to hundreds of movies from a wide variety of genres, and even produces its own exclusive films under the Netflix Originals banner. It costs around £6 per month.
Did you know...?
Netflix had over 93 million streaming subscribers worldwide at the end of 2016[2]
Then there's Amazon Prime Video. Like Netflix, Amazon offers a vast number of new and classic titles available to watch on demand. There's also the option to rent and buy titles that wouldn't otherwise be available through the service. The monthly fee for Prime is around £8 per month. To sweeten the deal, this price includes next-day Amazon delivery and ad-free song streaming via Amazon Music.
Not to be outdone in the streaming stakes, Sky has launched its own on demand service: NOW TV. Members can pay for monthly passes, with no contract or minimum term required. The Sky Cinema pass costs around £10 per month, and includes access to all 11 Sky Cinema channels as well as films on demand. Unlike Sky's satellite TV services, you can cancel at any time, making it a flexible option for film fans on a budget.
Each of these streaming services offers an impressive variety of films, although there are some notable gaps in their collections. For example, many of Disney's classic family films can only be streamed through the studio's dedicated on demand app, DisneyLife, for around £5 per month.
Whether like-minded Hollywood institutions will follow suit by launching their own streaming apps remains to be seen. Still, with Disney owning the rights to blockbuster franchises including Marvel and Star Wars, it's possible that other films could be restricted to exclusive streaming services in the future.
How to choose the right film TV package for you
There's no shortage of options for film fans who want to enjoy great movies on TV. So how much should you pay? That largely depends on your personal viewing preferences. To help you narrow it down, here are some general guidelines.
When you're just looking for something good to watch on weekends…
If you're on a budget and don't mind the TV schedule choosing a film for your Saturday night viewing sesh, keep it cheap with Freeview. You can always splurge on cinema tickets with the money you save.
When you're always on the lookout for films to tell your friends about…
On demand services like Netflix and Amazon Prime Video have a massive selection of movies to keep film buffs occupied. Get a free trial for each app and stick with the one you like best.
When you refuse to settle for anything less than the best blockbusters on TV…
Got a passion for film and the budget to pay for it? A Sky Cinema subscription might be perfect for you. But before you commit to a lengthy contract, give the monthly pass on NOW TV a whirl - it's cheaper than any of Sky's monthly bundles, and you can cancel at any time.