Compare pay TV and Freeview to find the right package
Key points
Pay TV services offer extra channels and features, but can be expensive
You can often get better deals on TV subscriptions by paying for them as part of your broadband package
Freeview and Freesat offer more than 70 channels without requiring monthly payments
Things used to be so simple for TV viewers. There were two options: watch TV without a subscription via terrestrial or Freeview, or pay for a monthly TV package like Sky to expand your list of channels.
These days, there are four big players in the pay TV market to consider: Sky, Virgin Media, BT and TalkTalk. As well as offering extra channels, customers can benefit from exclusive on demand services, series box sets and access to live TV via their other devices. The ability to pause, rewind and record live TV is another bonus (although this is now possible on Freeview, too).
So is it worth paying for the benefits that pay TV subscriptions offer, or are you better off keeping it cheap and cheerful with Freeview? That depends on your viewing habits, your budget and whether you already pay for broadband from one of the big hitters.
Pay TV's big players
Four big companies dominate the pay TV market. Each provider aims to win over customers with its own unique offerings - we've outlined the main things you need to know about each one below.
Sky
Sky remains a popular option due to its impressive list of over 300 channels, including exclusives such as Sky Atlantic. The introduction of Sky Q across all Sky bundles means you can watch live and recorded TV across all your devices, as well as pausing programmes to continue watching them in a different room.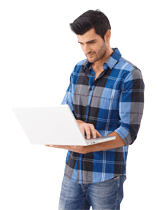 Virgin Media
Depending on the package you could have over 230 channels, multi-device capability and the option to bolt on Sky's movie and sport channels make Virgin Media a flexible offering. Its TiVo box lets you record multiple channels at once, and also makes intelligent recommendations of programmes based on the stuff you like, including shows on Netflix.
BT
BT has less channels on offer than its competitors, but as with Virgin, you can choose to pay for additional Sky movies and sport if you want them (although BT Sport is a cheaper option). BT TV isn't offered as a standalone; it must be bought as part of a broadband package.
TalkTalk
TalkTalk TV doesn't boast the most channels but it does have the option to access extra sport, cinema and entertainment channels by paying more for 'TV Boosts'. Like BT, it only offers digital TV services as part of a broadband package.
Combining pay TV with broadband
Standalone pay TV subscriptions with Sky and Virgin Media aren't cheap. You can expect to fork out around £20 per month for entry level packages, while bundles that include the full range of sport and movies demand eye-watering prices of up to £90 per month. Not to mention installation fees and the cost of your TV licence.[2]
However, if you're looking for a new broadband provider and fancy accessing the extra channels that these services offer, you could save money by opting for a package deal. Sky and Virgin are always eager to get customers using as many of their services as possible, so aim to entice new customers by offering the full package at a competitive rate.
You may even be able to haggle for things like free installation and discounts, making a combined TV and broadband package only marginally more expensive than you'd pay for the TV service alone. BT and TalkTalk are only available as packages with broadband, but it's still worth trying to wrangle a discount if you're considering switching to them.
Freeview and Freesat
If all this talk of pay TV sounds expensive, you'll be pleased to know that Freeview allows you to watch more than 70 channels without paying any monthly fees. Many of the most popular channels are already available on Freeview, including BBC, ITV, Channel 4, Five and UKTV channels such as Dave.
You get even more variety if you opt for Freesat, which uses a satellite dish to access a surprisingly generous 200 channels without any monthly fees. This is a great option if you already have a satellite dish from a previous spell as a Sky customer - if not, you'll need to install one to enjoy Freesat. You'll also need a Freesat box, which costs slightly more than a standard Freeview box.
Which option should you choose?
Freeview offers plenty of choice for budget-conscious households, but there's no denying the allure of the exclusive TV shows, sports and movies that pay TV providers offer. So which option's best for you?
When you only watch TV occasionally…
For the casual viewer, Freeview offers the best deal. You won't need to worry about monthly TV bills, and still get to enjoy over 70 of the most popular channels on the airwaves. If you need a bit extra, streaming apps like Netflix are an affordable alternative to pay TV box sets.
When you're a box set junkie…
Paying for your TV subscription as part of a broadband package is a good option here, allowing you to stream as many box sets as you like from your chosen provider.
When you're obsessed with live sport or movies…
Channels like Sky Sports often win exclusivity to big sporting events. If you can't bear the thought of missing them, spending a little more on a subscription might be worth it. Likewise, film buffs might not mind paying a bit extra to enjoy the latest releases via Sky Cinema or Virgin Movies.
By Matt Ayres