Serious about sport? Compare cheap sports TV packages
Other than buying tickets and heading to the stadium in person, watching sport on TV is the best way to experience the action of your favourite teams and athletes.
Key points
The biggest and best-known sporting events must be shown on Freeview by law
Sky and BT both offer monthly sports packages for more dedicated viewers
Day, week and month passes for watching Sky Sports are available through NOW TV
Broadcasters know full well how obsessed some of us are with sport, and go to great lengths to ensure that the most popular events are shown on their channels. Unfortunately, this usually comes at a price.
While you can watch some sport on Freeview without paying for a subscription, many fixtures throughout the year can only be caught via pay-to-view channels such as Sky Sports and BT Sport.
But is it worth the cost, and are there other options?
Watching sport on Freeview
Watching events that are shown on Freeview is by far the cheapest option for sports fans.
By law, certain major sporting events must be shown live on free-to-view channels - these are sometimes referred to as the 'crown jewels', and include the Olympic games, the football and rugby World Cups, the Grand National and the Wimbledon final.
Law also dictates that the highlights of particular events (including cricket tests, the Ryder Cup and the Commonwealth Games) are shown on Freeview. So if you simply don't want to miss out on the biggest fixtures in the sporting world, there's no need to fork out for an expensive pay-to-view package.
Other sports events that take place throughout the year, such as Premier League matches, are subject to bids from broadcasters. Armchair fans who don't want to miss watching their favourite teams on telly will therefore need to consider paying to watch sport with a subscription.
Sports packages on pay TV
Sky and BT are the heavyweights when it comes to subscription-based sports TV.
Sky Sports
With ten dedicated channels for watching sport, Sky Sports customers are spoilt for choice with an endless line-up of football, rugby, cricket, golf, Formula 1 and more.
New Sky customers can join Sky TV with Sky Sports included from around £30 per month, while existing Sky TV customers can access the sports channels by paying upwards of £18 extra per month.
It's worth looking out for introductory offers, which Sky sometimes uses to attract budget-conscious sports viewers.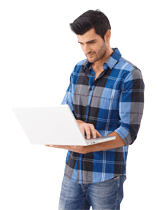 BT Sport
Although it only launched its sports channels in 2013, BT has become a popular choice for many viewers. The BT Sport Pack includes four dedicated channels: BT Sport 1, 2 and 3, plus BT ESPN, which features American sports like Major League baseball and NBA basketball.
Crucially for football fans, BT Sport is the only place to watch UEFA Champions League and Europa League matches, while rugby followers can catch every televised Aviva Premiership Rugby match through the service.
The cost depends on whether or not you're already a BT customer. You can add it to your existing package, or access the BT Sport channels via Sky TV for considerably more - this may include paying an activation fee too.[2]
Other options
While Virgin Media doesn't offer its own sports coverage, customers can add both Sky Sports and BT Sport to their subscription. TalkTalk customers can also add sport to their subscription via the Sky Sports Boost.
Day, week and month passes for sport
You no longer have to commit to a pricey contract to enjoy watching sport on your TV. Sky offers day, week and month passes that allow you to pay for TV sport as and when you need it, picking and choosing the events that you want to tune in for.
And you don't have to be a Sky TV customer to get a sports pass: the option is available through NOW TV.
A Sky Sports Pass gives you access to ten sports channels for the time period you've chosen.
Day passes start from £6.99, week passes from £10.99 and month passes from £33.99. That's a bit more than you'd pay per month as a regular Sky Sports viewer, but being selective about the events you pay for can result in some big savings overall.[2]
Which sports package should you choose?
Whether you live and breathe sport or simply like it on in the background, pay TV broadcasters will always be keen to get you to sign up for a subscription. However, there are cheaper options available.
So which one's best for you?
When you only watch sport occasionally…
Freeview has you covered for the biggest events in the sporting calendar. If you're the type who only tends to tune in for things like the Olympics and World Cup matches, stick to this affordable option, which requires no monthly subscription.
When you don't want to miss specific sporting events…
On a budget but still adamant about watching certain sports fixtures throughout the year?
Combining Freeview with the occasional day, month or week pass from NOW TV is probably the most cost-effective option for you.
When you're obsessed with live sport…
If you can afford it, paying for a monthly sports TV subscription ensures that you'll never miss a game.
Sky has more channels, but BT is a close contender and costs less. Find out which broadcaster best caters to your sporting tastes and go with them.