Watch shows when and where you want with TV on demand
Key points
Many Freeview channels offer free on demand services, including BBC, ITV and Channel 4
Pay TV providers include on demand services within their bundles, as well as exclusive box sets for an additional cost
Standalone streaming apps are more affordable than pay TV, offering large libraries of online content without the restrictions of a contract
From catch up apps like BBC iPlayer to exclusive streaming services such as Netflix, there are now loads of ways to watch the TV shows you love on demand.
Not all on demand services are free, though. Some require a monthly fee, while others are included as part of a wider pay TV contract. This guide will help you to select the best deal for you.
Free on demand services
BBC iPlayer, ITV Hub, All 4 and My5 are all examples of free on demand services that can be used to stream the latest terrestrial TV shows.
Most on demand services are funded by advertisements, so are completely free to use. However, as iPlayer is owned by the BBC, you're legally required to have a TV licence in order to view its content.
You'll often have a limited time to watch programmes on catch up apps - usually between seven and 30 days after the show was broadcast on TV.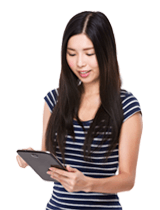 Pay TV on demand services
Pay TV providers like Sky and Virgin have also cottoned on to the trend of on demand viewing. If you subscribe to one of these services, you'll be able stream even more shows via catch up.
Sky customers get access to around 60 on demand channels through their +HD or Sky Q box, including programmes from exclusive channels like ITV Encore and Sky Atlantic (the only place you can watch Game of Thrones).
Virgin Media also offers on demand features, with different levels of access depending on how much you pay. Basic bundles come with free-to-air players like iPlayer and ITV Hub, while more expensive packages throw Sky On Demand into the mix. All are accessed through Virgin's set-top box, TiVo.
BT and TalkTalk only offer their on demand services as part of a larger broadband and TV package. You'll get a YouView box with one of these deals, granting access to various premium channels and subscription players.
YouView boxes are also available to buy directly from retailers, starting from around £50. This means you can watch your favourite Freeview channels and their corresponding catch up services on your TV without being tied into a contract.
Box set bundles
If the on demand services that come with pay TV packages aren't enough to curb your televisual cravings, box sets might be.
Some packages, including the Virgin Media Full House TV Bundle and Sky's Box Set Bundle include a range of complete TV series, which can be watched on demand whenever you like.
Unlike catch up services, you don't have to worry about watching these box sets straight away - invest in a box set bundle, and you can dip in and out of shows whenever you like, without worrying about them expiring.
Standalone streaming apps
Not all on demand services are linked with a channel or pay TV provider. Some independently offer thousands of TV shows and films from a range of broadcasters and studios. By paying a monthly fee, you can access the vast libraries that these streaming apps offer, and cancel your subscription whenever you like.
Netflix regularly adds new content to its bulging library of films and TV shows, and arguably offers the best line-up of exclusive shows around: Stranger Things, House of Cards and Orange Is The New Black, to name a few. It costs around £6 per month, which also makes it one of the most competitively priced streaming apps.
Amazon Prime Video also has some appealing exclusives - for example, it's the only place to watch Top Gear spin-off The Grand Tour. It's a touch pricier than Netflix at around £8 per month, but with next-day Amazon delivery and ad-free music streaming included in the price, you could argue that it's better value.
NOW TV is a bit of a wildcard. This on demand service was launched by Sky as a way for people to access its shows without a contract. You gain access by paying for passes, such as the Entertainment pass (around £8 per month), the Sky Cinema pass (around £10 per month) and the Kids Pass (around £3 per month). With the option of cancelling at any time, this can be a flexible way to enjoy Sky's programming month by month, without committing to a lengthy contract.
TV on demand: which option is best?
Watching TV on demand is undoubtedly awesome, but how much you choose to pay for it will depend on your personal viewing habits. For the best value, make sure you're only paying for what you use. Here are some examples.
When you just want to catch up on your favourite terrestrial TV shows…
Catching up on mainstream TV is free thanks to the variety of on demand players available. Download the respective apps to your favourite devices, and you're away. Just make sure you pay your TV licence if you want to watch BBC shows on iPlayer.
When you fancy the occasional binge-watching session…
Netflix, Amazon Prime Video and NOW TV are all affordable options for series junkies. Each service offers a free trial, so you've got nothing to lose by giving them a try.
When you're box set-obsessed and require limitless options for on demand viewing…
Standalone streaming apps like Netflix may offer the best value, but if you're already a Sky or Virgin customer, upgrading to a box set bundle will give you additional on demand options.
By Matt Ayres
[SeanSocialShare]