Get cheap flights to Auckland and Bob's your uncle
Fancy soaking up the rays on the beach, exploring lush islands or roaming around a radiant city? Auckland sounds like it might be your cup of tea. But first you need to get there - flights to Auckland anyone?
Key points
There are only multi-leg flights available to Auckland at the moment
You may find yourself stopping off in Auckland if you're going to or coming from Christchurch or Queensland
Try to be flexible with your travel plans, and avoid travelling at peak times. Comparing different flights and airlines could also save you money too!
You want your holiday to start off in the best possible way, so you'll probably want to be sure your flights to Auckland are sorted out sooner rather than later.  
To hopefully avoid having a mare, slip on your jandals, grab a Tui out of the chilly bin, and sit back while we tell you about flights to Auckland.  
Flights to Auckland 
Travelling to Auckland is a long-distance flight, usually taking around 24 hours at least, depending on how many stops your plane makes.  
Flights to Australia and New Zealand are usually referred to as 'kangaroo routes', as most planes can't make such a long-haul flight without stopping to take on more fuel, so plane routes seem to 'bounce' from place to place.  
In April 2018, there aren't any direct flights to Auckland. Although, if you fancied going to Perth you're in luck – the first commercial direct flight from the UK to Australia took off for Perth on Saturday 24 March 2018, and returned to the Heathrow, touching down on Sunday 25 March. Each way only took about 17 hours!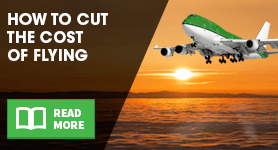 Fingers crossed that more direct flights to Australia and New Zealand will be possible in the future, as technology and fuel efficiency continues to develop – how exciting!  
Now, enough of that... Let's look at how you can get to Auckland, and hopefully save yourself some money too.  
Multi-leg or layover flights 
A multi-leg or layover flight is where the route takes you to another country before travelling on to your destination.  
For example, your plane might take off from Manchester, stop off in Dubai to refuel, and then continue on to Auckland.  
You can get flights to Auckland from most UK airports - like those in London, Manchester and Cardiff.  
Layover flights are a more efficient way of getting travellers from A to B, as airlines can use one aircraft to service multiple stops.  
Did you know...?
The first 'kangaroo route' between Australia and the UK had seven stops and took four days!
While most flights will travel eastwards - stopping off in places like Singapore, Hong Kong and Dubai - some flights go the other way, like from London, to Los Angeles and finally to Auckland.  
Some flights to Auckland have more than one stop, so you may find yourself paying a visit to Asia, and then to Sydney, Melbourne or Brisbane, before landing in Auckland.  
Shop around to see what options work best for you and your budget, and try to be flexible with your travel plans.  
Onward travel from Auckland 
Is Auckland not your final stop? You might find that your flight makes a stop in Auckland on the way to destinations like Christchurch and Queenstown.  
Heading to the UK from Auckland? Kia ora, welcome! You might also find yourself making a pit-stop in Christchurch or Queenstown. Auckland Airport is the busiest airport in New Zealand, and it offers plenty of flights to the UK.  
Top tips for cheaper flights to Auckland 
Our number one tip for getting cheaper flights would be to compare prices of different airlines, and try to find the best flight options for you.  
We'd also suggest trying to be flexible with your flight dates, as well as avoiding peak travel times. Booking far in advance could also help you save some money. And consider packaging your flight and hotel together if you're off to Auckland on holiday. 
Now all that's left to do is arrange your travel insurance and pack your suitcase. Don't forget your togs!  
By Amy Smith