Fly to paradise and compare flights to Bali
Before you plan your itinerary for your balmy Bali break, it's a good idea to book a flight first, as this could seriously impact the cost of your holiday.
Key points
Book your flight well in advance to get the cheapest prices
Flights in off-peak months will be cheaper - but be careful of the rain!
Flights from the UK will require layovers on the way
Unfortunately, it's a long journey to Bali from most of the world.  
Flights from the UK can last anywhere from 16 hours upwards, including layovers in places Singapore or Manila.  
This will affect the price of your flight, but we've teamed up with Skyscanner to help bring you the cheapest flights. 
How to get a cheap flight to Bali 
The best advice for getting a cheap flight is to book early. There may be restrictions on how far ahead you can book, but the rule of thumb is the earlier the better.  
Although many airlines drop their prices at the last minute, you're better off booking in advance.  
Flight prices also vary between airlines, and can change depending on the airports you're travelling from and to.  
International airports in Bali 
The only international airport in Bali is Ngurah Rai Airport, though it's usually listed as Bali Denpasar (DPS).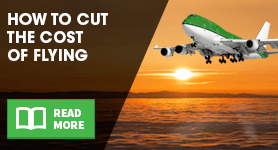 Transfers from Denpasar to Seminyak, Ubud and Kuta 
There are several sites that offer transfers out of the airport, but only Ngurah Rai Airport Taxi has a service counter within the airport itself.  
The price of the transfer may vary depending on journey length, though Seminyak and Kuta aren't far from Denpasar Airport.  
Ubud is a longer journey, so getting a direct transfer there may cost more.  
Using an official taxi is likely to be cheaper overall though: a ticket to Kuta could cost as little as £4 with the official taxi company. 
Getting from Lombok to Bali 
If you want to escape the hustle and bustle of Bali, neighbouring island Lombok offers some gorgeous beaches, as well as opportunities for surfing, or climbing the Gunung Rinjani volcano. There are connecting flights, though it may be quicker to take a boat.  
Flights to Bali from the UK 
As mentioned, it can take upwards of 16 hours (often getting there is more like 24 hours) to get to Bali from the UK.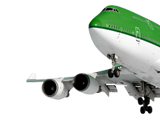 This means flights aren't cheap, and there will be layovers in places like Dubai, Singapore, Hong Kong etc. 
Flights to Bali from London 
You can fly to Bali from Heathrow or Gatwick. Generally speaking, Heathrow offers cheaper flights than Gatwick, but there isn't much variation between the two. Your best option will depend on which is more convenient for you. 
Flights to Bali from Manchester 
If getting to London is inconvenient, you can also get flights to Bali from Manchester.  
These tend to be more expensive, whereas you can get flights closer to the £400 mark from the capital. So you may save money by travelling to London prior to flying out. 
Top tips for getting cheaper flights from Bali to the UK 
As with almost anything, a handy tip for getting the cheapest flights to Bali is to book them well in advance.  
You no longer need to pay for a visa on arrival if you're not staying for more than 30 days, so this will help minimise the costs of your trip.  
The cheapest flights will likely be available during off-peak times of year, though this comes with the problem of suffering through the rainy season.  
April, May, and September are the best compromise here: they're just outside of the peak tourist season, so there won't be so many crowds.  
They're also just outside of the rainy season, so you may experience the occasional shower, but it won't be the deluge of monsoon rains. 
Direct flights and multi-centre flights 
There are no direct flight from the UK to Bali, so all flights stop over on the way.
If you're in Singapore, or touring Australia, you can get direct flights to Bali. So if you're adventuring down under, it may be worth looking into a short stay in Bali.  
By Nick Dunn