Heading to Barbados? Compare flights before you go
A hugely popular holiday destination amongst Brits, Barbados is an idyllic setting for sun-hungry holidaymakers.
Key points
Grantly Adams International Airport is the only airport in Barbados, and located just eight miles from the city of Bridgetown
Direct flights from the UK to Barbados generally last around eight hours in length
Indirect flights with additional layovers could be significantly cheaper than direct routes
While it may be a little over 6,500km away from the UK, the tropical climate in the exotic island is a million miles away from the grim greys of the British skyline. 
Brightly beaming sunshine, unblemished beaches and breathtaking blue seas are the order of the day when you touch down in the friendly isle affectionately known to locals as DeRock. 
But before all that, you'll need to sort out the boring part – flights. So, without further ado, let's get to it! 
How long are UK flights to Barbados? 
Located in the Caribbean, UK to Barbados flights are naturally going to take far longer than a trip closer to home. While a trip to most sunny European destination will see you touch down within three hours, the trip to DeRock will see you bound to the airline seat for eight to nine hours, if flying direct. 
While this can seem like a daunting task for those new to long-haul flights, it can go a lot quicker than you'd expect. If you look at it as the same length as an average working day, the flight itself can be far more bearable. In fact, a movie, a few adult beverages and a well-timed nap can see the entire flight... well, fly by!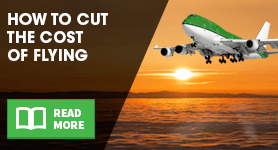 Which UK airports fly direct to Barbados? 
Direct flights from the UK to Barbados are usually available from London, Manchester and Birmingham airports. Meanwhile, there are several other high-profile airports that offer indirect flights to Barbados with just one stop (eg flights from Newcastle to Barbados, Edinburgh to Barbados flights etc). 
What's more, it can work out considerably cheaper to travel from an airport outside of your locality, so it's worth weighing up the various departure options elsewhere. However, it's also worth noting that long-distance flights with additional stops along the way can prove to be exponentially more affordable. 
In fact, flights with two or more stops could be almost half the price of flying directly. If you're looking to make the trip of a lifetime without completely blowing your life savings in the process, a longer trip with an extra layover or two could be the perfect trump card. If you don't mind the extra time in transit, keep your ear to the ground for amazing deals.
Finding cheap flights to Barbados 
While there's no steadfast rule to bagging budget flights to Barbados, there a several tactics you can employ to increase your chances of finding cheap Barbados flights. 
Booking up early is a great way to lock in a preliminary saving, while also securing your seat way in advance for peace of mind. Early-bird rates are typically cheaper than tickets booked further on down line, so planning ahead could pay dividends. 
On the other hand entirely, leaving your booking until the very last minute can also see you take flight for a surprisingly cheap amount indeed. However, this can be a risky option, as there's no guarantee you'll be able to get a seat at all if you leave it too late. But - as the old sayings go - no guts, no glory, and fortune favours the brave!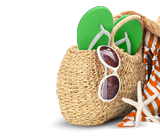 How to save money on Barbados flights 
If you don't fancy leaving the fate of your holiday to chance at the gate, there are a number of other tactics that can still help you attain low-price airfare. Finding the cheapest flights to Barbados can be done between the early bird/last minute bookends, if you're flexible. 
For example, if you're open to exploring flight dates either side of your first choice, you could wind up shaving a notable chunk of money off your flight cost. Similarly, availability to fly at various times of the day can also help your cause dramatically. 
Meanwhile, it's worth considering off-peak flights, outside of popular holiday seasons and busy times of the day. An overall attitude of adaptability is a key ingredient to slashing the price, so an open-mind could very well see the cost of flights to Barbados open up as well. 
It's also worth noting that the price from one airline to the next can also differ dramatically. For example, Thomas Cook flights to Barbados will likely vary from Virgin flights to Barbados. However, cheaper doesn't always translate into comfort which, for an eight hour flight, could prove to be false economy. 
Prepare to land 
With a total island length of just over 21 miles, it's unsurprising that the West Indies country is served by just one airport. Found on the south-east coast of the island, Grantly Adams International Airport (BGI) is located in Bridgetown in the parish of Christchurch.  
BGI has been described by the World Travel Awards as "Caribbean's Leading Airport", and is situated just eight miles from the actual city of Bridgetown. The airport itself has great public transport links, and features a duty-free shop should you want to indulge in any local delights straight away. 
By Martyn Grant