Flying to Barcelona? GoCompare it!
Barcelona is one of the most popular city destinations in Europe. Luckily, this means there are plenty of options when it comes to flights to the Catalonian capital.
Key points
Barcelona International Airport is located just 14 miles from the city centre 
Booking up very early or very late could see you bag a great bargain on flights
Flexibility on departure location, times and dates could open up opportunities to save a significant amount of money
Flights from London to Barcelona clock in at just over 700 miles as the crow flies, with a relatively short flight time to boot.  
Make your journey even smoother by bagging a great deal on flights and freeing up a little more spending money for when you land. 
How long are UK flights to Barcelona? 
UK to Barcelona flights typically last between two and two and a half hours, depending on where you live in the UK. Logically speaking, the further north you are in the UK, the longer your flight will be. 
For example, flights from Liverpool to Barcelona will likely take around 2h 20m, while Bristol to Barcelona flights will only take 2h 05m. However, this isn't always the case. 
While flights to Barcelona from Scotland should theoretically take longer than Cardiff to Barcelona flights, Cardiff don't offer daily direct flights to Barcelona. Stopping over en route will naturally prolong the journey - a fact worth considering before you plump for your nearest airport.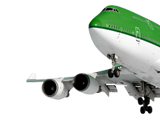 Finding cheap flights to Barcelona 
There's no exact science to booking up cheap flights. However, there are a few handy tips worth bearing in mind when you're hunting for budget flights to Barcelona. 
If you know when you want to fly to Barcelona, booking up early could be a wise move. Airlines often offer lower rates if you reserve your space on the plane in advance. Meanwhile, prices can also shoot up as weeks elapse. 
Conversely, it can prove fruitful to wait until the so-called eleventh hour to book. Bagging cheap last-minute flights to Barcelona can be the ultimate reward for being patient. 
But travellers beware: this option isn't without risk. There's no guarantee you'll be able to get a seat at all if you wait until the last minute, let alone a seat at a lower rate. 
How to save money on Barcelona flights 
If you do happen to miss the early-bird window and aren't keen on gambling with a late deal, the key to finding the cheapest flights to Barcelona is persistence and flexibility. Luckily, cheap Barcelona flights aren't a rarity, and a committed flight searcher with a keen eye can find a great deal by checking back regularly. 
In addition to frequent online visits, it's also worth noting that the price from one airline to the next can differ dramatically. For example, you may find easyJet flights to Barcelona to be more costly than Ryanair flights to Barcelona. Always compare to be sure.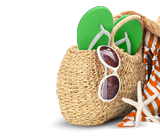 Continuing the trend of adaptability, allowing for wiggle room when it comes to the departure date can also be a big factor when it comes to shaving money off your flight cost. A day or two of latitude can make all the difference. It's also worth considering off-peak flights, outside of popular holiday seasons and busy times of the day. 
Don't forget to compare your departure airport 
Just as prices vary dramatically between airlines, prices can also differ from one airport to the next. Depending on where you live, be aware that the closest airport may not always be the most economical. 
It can work out considerably cheaper sometimes to travel to another airport outside of your locality. Whatever your location and destination may be, it's worth weighing up the various departure options elsewhere. 
There may be a better deal to be had if you go the extra mile beforehand, and flexibility on your departure airport could see you save a neat bundle. 
Prepare to land 
When it comes to touching down in Barcelona, the soi-disant 'City of Gaudi' has one primary airport, making things far simpler when it comes to landing options. 
Barcelona International Airport, also known as El Prat de Llobregat Aeropuerto (or El Prat for short), is located approximately 14m south-west of the city centre. As such, the airport itself is very busy, with 44 million passengers recorded in 2016. 
Once you land, be wary of your surroundings and those around you. Barcelona is said by some to be the pickpocket capital of the world, so keep a keen eye on your belongings and make sure to pack your travel insurance. Exercise caution and let the only El Prat you deal with be the airport itself. 
By Martyn Grant