Start planning your trip to 'the Paris of the Middle East' by comparing flights to Beirut
Land in Lebanon in comfort and style with GoCompare's guide on flights to Beirut.
Key points
The Foreign and Commonwealth Office warns against all travel to some southern suburbs of Beirut (correct May 2018)
Flight time to Beirut from London is four-and-a-half hours
There's no public transport to Beirut airport
"One glorious, messed up, magical, maddening, magnificent city." That's how Anthony Bourdain describes Beirut, the capital of Lebanon. 
Long gone are the days when it was a byword for a war zone. Instead, this intoxicating, complex, chaotic city is rebuilding itself as an economic and tourist centre. 
Nestled between imposing mountains and the Mediterranean Sea, it has everything. So let's look at flights to Beirut!  
Flights to Beirut  
If you're flying to Lebanon then you're going be landing at Beirut–Rafic Hariri International Airport. 
Beirut–Rafic Hariri International Airport  
It was simply Beirut International Airport for years. In 2005 they decided to honour the former prime minister Rafic Hariri. You find the airport located six miles south of central Beirut. It has all the facilities you'd expect at a modern airport except one. We'll talk about that below in airport transfers. 
Airport transfers  
In May 2018, it was taxis or nothing as there's no public transport into or out of the airport. When it comes to taxis you have two options. Firstly, there are fixed-rate taxis regulated by airport authorities. These can be pre-booked, usually for a lower rate than hiring on the day. 
There are also regular taxis, and usually, their fares are open to negotiation. Yet you can expect to pay around 40,000 Lebanese pounds or about £20. The Foreign and Commonwealth Office (FCO) advises against sharing taxis. Service taxis are another name for shared taxis in Lebanon. 
Did you know...?
If your passport has an Israeli stamp in it you could be refused entry to Lebanon even if you've got a valid visa
The FCO also says to avoid the use of public transport. But if you're determined, there's a bus stop on the roundabout beyond the security perimeter. It's a 1km walk. 
Uber is in Lebanon, but the Lebanese Interior Minister has advised against using it.  
Also, the FCO warns against all travel to southern suburbs of Beirut.† And these lie between the airport and downtown Beirut. But the main airport highway is not included in this advice. This warning was in place in May 2018, but check before you travel for the latest guidance. 
Top tips for cheap flights to Beirut  
Prices tend to be highest in high summer, that's July and August for Lebanon. Prices can also rise around Eid and Christmas. 
Otherwise here are a few tricks to help you find cheap flights to Beirut: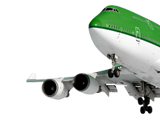 Book early (or mega late) 
Non-direct flights could work out cheaper 
Be flexible with your dates - midweek often costs less 
Don't automatically book your return ticket with the same airline - sometimes two one-way tickets can cost less 
Always shop around and compare prices to find the best flights for you. 
Compare the price of flights from UK airports to Beirut  
A quick word of warning. Take a book. You may not be able to while away the four-and-a-half hour flight back to the UK on your phone, tablet or laptop. 
Since March 2018 there have been restrictions on electronic devices in cabins on UK-bound flights from Lebanon.† This advice is likely to change, so check with the FCO and contact your airline with any questions before you go. 
Flights to Beirut from London  
In May, 2018, London-Beirut flights go from Heathrow. You have a choice of two flag-carrier airlines for direct flights from London to Beirut, British Airways and Middle East Airlines. More commonly known as MEA, it's the national airline of Lebanon. 
Flights to Beirut from Birmingham, Manchester, Belfast, Glasgow... 
The only direct flights to Beirut from the UK are straight outta London. But Beirut is still quite a well-connected airport. So if you're willing to change planes, you should have plenty of options. 
Lufthansa flies direct from its Frankfurt hub airport. And as a former French colony, there's a regular service to Paris. Barcelona, Istanbul and Athens are other possible routes. Shop around, compare prices and be flexible with flights. 
By Sam Easterbrook