Find cheap flights before jetting off to Belfast
Looking forward to a holiday in Northern Ireland? Let us help you find the best flight to Belfast.
Key points
Flying to Belfast can be relatively cheap
Prices alter depending on when you book and which airline you fly with
Flying to Belfast International will mean a more expensive airport transfer into Belfast
Flying to Belfast is cheap and easy these days, but it wasn't always the best way to get to Ireland.  
According to legend, the Giant's Causeway was once a bridge between Scotland and Ireland. Said to have been built by the Irish giant Finn MacCool, the bridge was destroyed in a duel with his Scottish rival.  
Nowadays, this means you either need to take a ferry or get on a plane if you wish to visit Northern Ireland. 
Finding cheaper flights to Belfast 
Flights to Belfast needn't break the bank, however. Depending on which airport you depart from, the airline you fly with, and which airport the plane lands in, the flight can be relatively cheap. But, you'll need to shop around to find them.
Flights to Belfast from London 
The prices from flights to Belfast from London will vary depending on the time of year you travel, how early or late you book the flight, and your departure airport in London.
But even if it's looking a bit pricey, remember that a domestic flight within the UK may actually be cheaper than taking a train and a ferry - time to get out your calculator.
The flight is likely to be cheaper if you book your journey well ahead of time, but since prices could go from £30 upwards for a single journey in May, 2018, your wallet shouldn't suffer too much if you leave it later.  
A return flight is usually more expensive, but based on when you book and when you fly, the increased cost won't necessarily be too punitive. 
Some flights differ based on which of Belfast's two airports you fly into, but mostly the difference to the traveller is how far from Belfast the airport is.  
George Best City Airport, which hosts domestic flights only, is two miles away, and is used more frequently for cheaper domestic flights. Belfast International Airport is 20 miles from the city, and does tend to host more expensive flights.  
The transfer between airport and city centre will also be more expensive from Belfast International. 
Liverpool to Belfast flights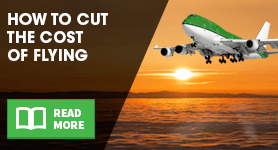 Prices from Liverpool to Belfast International are relatively similar to those from London, but were slightly more expensive in May, 2018. 
However, it could be more than twice as expensive to fly to Belfast City, depending on when you book and which airline you go with. 
Remember to compare the difference in cost between Belfast's two airports in order to get a price that suits your budget.
Flight from Manchester to Belfast 
You can also fly to Belfast from Manchester and prices were relatively on par with the rest of the UK in May 2018, but of course, this will vary depending on your holiday dates.  
It does depend on the airline you choose, too. Some carriers may offer you a layover in Amsterdam, so carefully review the route before you book. 
By Nick Dunn