Find the best flights to Berlin by comparing prices
Once the symbol of a divided world, Berlin is now a hugely popular tourist destination, with hundreds of flights arriving daily. We've come up with a guide to finding the best flights at the right price for you.
Key points
Flight costs vary depending on how far ahead you book and when you want to fly
Different airlines also charge different prices
Most of the airports in the UK offer similar prices for flights to Berlin
Now that it has shed its status as a symbol of division between East and West, Berlin is a thriving tourist destination. 
Cheap Flights to Berlin 
Rich in history and full of cultural hotspots, it's only a short flight away. Fortunately, this also makes for relatively cheap flights, depending on when you go and who you fly with.  
Most of the UK's airports offer similarly priced flights to Berlin. Flights to Berlin from Bristol or Glasgow are almost identical in price, but change only in where the stopover occurs. You can even catch a flight to Berlin from Newcastle.  
Flights from London to Berlin 
All of London's airports offer flights to Berlin, though it may be more convenient to fly from Gatwick or Heathrow than Luton or Southend. 
Gatwick and Heathrow also offer direct flights, while going from Luton may result in a lengthy stopover. 
The flights from London are all relatively comparable in price, with little to differentiate between them save for the journey time. So, for a quick hop, it may be better to go from Heathrow or Gatwick. 
Prices do vary depending on what time of day you fly, and with which airline you travel. 
Flights to Berlin from Manchester 
Although similar in price to those going from London, flights from Manchester tend to involve a brief stopover in London, so it may be more convenient to simply travel to London first and take a direct flight. 
Berlin Flights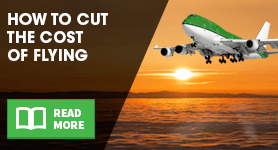 The cheapest flights to Berlin are often with budget airlines like Ryanair or easyJet. However, this isn't always the case. Depending on how far you book ahead, and when in the day you want to travel, it may be cheaper to fly with British Airways, or a European carrier like Eurowings.  
Some flights may involve changing airlines during a stopover, though this doesn't cause too much of a fluctuation in price. 
Do be careful though – some flights to Berlin may cost you four figures and a stopover, even on an economy flight.  
By Nick Dunn