Compare flights to and from Birmingham
As one of the largest cities in Britain, Birmingham is home to its own international airport.  We've put together a guide to getting in and out of the city by air for those who want to escape to, or perhaps from, the heart of the Midlands.
Key points
Birmingham Airport offers domestic and international flights
The price of flights will vary depending on when you book relative to your flight time
Domestic flights within the UK may lead to changeovers abroad, but may be cheaper than taking the train
Getting to Birmingham, sometimes known as the City of a Thousand Trades, can be simple. Assuming you can navigate the infamous Spaghetti Junction, you can just drive down the M6 from Manchester and Liverpool.  
If you live in or near London, you can take the Chiltern Railway service out of Marylebone Station. But, should the miserable British weather relent and you feel you really want to take in the beauty of our green and pleasant land, what better way to get to Birmingham than by plane? 
The same goes in reverse: Birmingham is a marvellous city. It's the birthplace of heavy metal music, home of Cadbury World, and boasts more canals than Venice. But if you want to get away from it all, its international airport offers a wide range of international flights that can take you anywhere you want to go. 
All destinations following were correct in April 2018. Prices are ballpark, and can obviously vary depending on numerous factors. 
Flights from Birmingham 
Birmingham International Airport hosts flights to destinations all over the world. If you want a cheap city-break in Europe, you can get flights to Paris from Birmingham from as little as £100 - sometimes less. Flights to Amsterdam from Birmingham start even cheaper. Prices will likely change depending on when you book relative to your departure time, so it's a good idea to check them regularly well in advance for a cheaper ticket.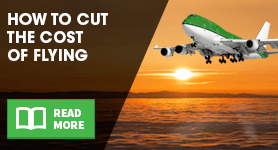 For those who enjoy their holidays in more luxurious settings, flights to Dubai from Birmingham could come in at around £300 per person. Not a wholly unreasonable price given the famed opulence of the city.  
Those who really want to get away from it all can even take a flight to the other side of the world. This doesn't need to break the bank, however. A flight to Sydney or Auckland, lengthy as it is, could set the eagle-eyed bargain hunter as little as £600. For a little bit more expense, you can also fly to Honolulu.   
If you're looking for a holiday much closer to home, you could get a flight from Birmingham to Edinburgh. It's a flight of less than three hours, which makes it the quickest way of getting between the two cities. Depending on when you book your ticket, it may even be cheaper than getting the train, as train tickets to Edinburgh can go from £120 or more for a return journey. 
You could get the coach, which would very likely be a lot cheaper than either the train or the plane, but the journey time in a coach is approximately eight hours. Even factoring in the time taken for check-in and passport control, your flight is very unlikely to be eight hours long! So, why not save some time and money for buying haggis (which we know you'll be eating plenty of) and fly? 
Flights to Birmingham 
Birmingham's international airport receives flights from all over the world, but it is also a hub for internal flights through the UK. 
In the unlikely event that the M40 is shut and Chiltern Railway is experiencing signal problems, you can fly from London to Birmingham. However, you might have to endure a changeover in Amsterdam first.  
Getting from Manchester to Birmingham is usually just a hop down the M6 and a slither through the twists and turns of Spaghetti Junction. But, if you wanted to get a flight, you could pay in the region of £200 for a hop – and take in a changeover in the Isle of Man en route.  
You can also fly from Edinburgh to Birmingham for what may just be a cheaper, shorter journey than taking the train. 
Top tips for cheap flights from Birmingham 
If you're planning an escape from the Midlands to sunnier climes, or even just a jaunt to bonny Scotland, we can help you compare the price of flights from Birmingham. 
Comparing via GoCompare is free and unbiased, and will hopefully help you get the right flight at the right price. 
By Nick Dunn