Save money on your trip, compare flights to Bodrum
Before you can enjoy the rich culture and oven-like weather that Bodrum has to offer, first you have to get there. Let's explore some of the options when it comes to organising your flights to Bodrum.
Key points
You can get direct or multi-leg flights to Bodrum, Turkey, but direct flights tend to be more expensive
If you're not fussy about having roomier seats, you could save money by flying economy
Most UK airports like Heathrow, Manchester and Birmingham offer flights to Bodrum
The last thing you'd want is to be eagerly anticipating a holiday to Bodrum, only for it to be soured by overpriced flights, inconvenient travel times and one too many layovers.   
To help you avoid all this, we've put together this guide to give you a helping hand when it comes to booking your flights to Bodrum.  
Ready? Off we go!  
Flights to Bodrum  
There are no airports actually in Bodrum, but two nearby airports that serve it: Milas-Bodrum Airport and Kos Island Airport. There are also plenty of ferries in Bodrum's port to take you to and from other nearby Turkish and Greek islands.  
Flights to Turkey can vary in duration and price, depending on things like the flight type, when and where you're going, and what class you want to travel in. 
Flight types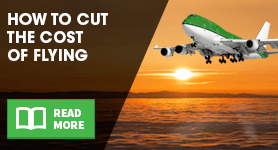 Different flight types refers to whether your flight is long or short-haul, and whether it's direct or has layovers.  
A long-haul flight is generally defined as being longer than six and a half hours, and made by a wide-body aeroplane. A short-haul flight lasts less than three hours.  
Direct flights are the most convenient type to get for passengers, as they just fly straight to your destination - but they can also be more expensive than a multi-leg or layover flight. 
If your flight is multi-leg, or has a layover, that just means that your plane will stop off at other airport(s) on the way to Bodrum.  
Layovers are more convenient for the airline, as it allows them to cover multiple destinations on one route, so multi-leg flights might be cheaper than flying direct.  
Some airlines don't offer direct flights to Bodrum, so shop around to find out what your options are. 
Ticket class 
The class of your ticket refers to the level of luxury you travel in. There are three main types of ticket class: economy, business and first class. You can also get premium economy tickets from some airlines too.  
Economy is usually the cheapest ticket type, and you get a standard seat – perfect for those who don't want to splurge on the flight. Premium economy seats come with a bit more space. 
Business class ticket holders might get more legroom, extra special food and drinks and other benefits, depending on the airline.  
First class tends to have the roomiest seats, and you get similar perks as with a business class ticket. With some airlines, there might not be too much difference between business and first class tickets, except the price.  
Before you book, make sure you take a look at the class options offered by your preferred airline to see how different business and first class are, and if the perks are worth the extra cash.  
UK departure airports flying to Bodrum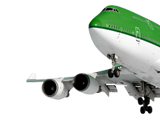 Bodrum is located in the southwest region of Turkey, close to other popular holiday destinations like Antalya, Izmir and Marmaris. It's also not too far away from popular Greek hotspots like Kos and Kalymnos.  
There are plenty of flights to and from the UK to Bodrum, from London airports like Gatwick, Heathrow and Stansted, to Manchester, Birmingham and Cardiff.  
How much does it cost to fly to Bodrum from the UK? Well this varies from airport to airport, airline to airline and month to month, so do some research to find the best deal on flights to Bodrum. There are plenty of options for all types of budgets, so you'll hopefully find a trip to suit your needs easily.  
By Amy Smith