¡Ay, caramba! It's the GoCompare guide on flights to Bogota
Cruise to Colombia's capital with our guide to flights into Bogota.
Key points
There are direct flights to Bogota that go from London Heathrow
Aeropuerto Internacional El Dorado (IATA: BOG) is Bogota's airport
You'll only use Puente Aéreo if you're connecting to an internal flight
Planning a trip to Colombia? Perhaps you're coming for the vibrant, ragged capital Bogota. Or heading out to eco-tourism paradise of Chocó? Maybe it's the ancient Lost City in Sierra Nevada de Santa Marta? There's many great reasons to go, so let's look at flights to Bogota… 
Flights to Bogota 
If you're flying to Colombia then it's likely you'll be landing in Bogota's Aeropuerto Internacional El Dorado (IATA: BOG). It's South America's second busiest airport after all.  
Aeropuerto Internacional El Dorado 
El Dorado is a pretty popular name for an airport. There's three in the US and one each in Venezula and Aregentina. Yet none match the size and importance of the one in Colombia. 
Aeropuerto Internacional El Dorado is eight miles north-west of La Candelaria, the historic downtown of Bogota. Terminal 2 is often called Puente Aéreo. But it's just for internal flights, so you'll be going through Terminal 1 if you're coming from afar.  
And what's El Dorado like? Pretty good, as the name suggests. World Airport Awards named it the best airport in South America in 2018.  
Did you know...?
Bogotá is South America's fourth-largest city
Perhaps you're paying for the pleasure with the airport tax. The departure tax can be a bit of a whack. But double-check, as it should usually be included in the price of your ticket. Just don't lose anything you've had stamped. 
If your stay is under 90 days, you don't usually need a visa. It's up to the discretion of the Colombian Immigration Officer when you arrive.  
Airport transfers in Bogota 
Bogota is home to the world's largest bus rapid transit (BRT) system. It's called TransMilenio, but it ain't that rapid from the airport to the city. Give yourself at least an hour to cover the 13km trip. Official airport taxis are white and are pricier - but more comfortable - than the regular yellow ones. Expect to pay roughly a tenner. In May 2018, Uber also has a presence in Colombia.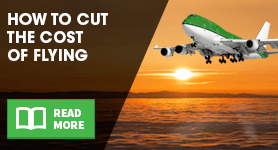 The Foreign and Commonwealth Office (FCO) has advice on travel in Colombia. "Only use pre-booked taxis. Be wary if you are approached by a stranger." And when it comes to buses... "Avoid displaying valuable items like laptops, cameras and mobile phones. Don't wear jewellery and only carry minimal amounts of cash. Avoid travelling on your own or at night."  
Compare the price of flights from UK airports to Bogota 
You've got a couple of options on getting to Bogota from Blighty. Let's take a closer look.
London - Bogota flights 
Looking for direct flights to Bogota from London? Then you're looking at Avianca, the second-oldest airline in the world #funfact. The national carrier of Colombia is the only airline that offers direct flights to Bogota from London Heathrow. London-Bogota flight time is around 11 hours. 
Flights to Bogota from the UK 
If changing planes sounds a bit of a faff then you're gonna have to go from Heathrow. In May 2018, no other airports in the UK offer flights straight there. That includes from Birmingham, from Edinburgh, and from Manchester. 
Bogota, Colombia does have plenty of flights going to it though. If you're looking at European airports to change in then, at the time of writing, some of the more popular options include: 
Amsterdam - KLM flies direct to Bogota 
Madrid - a choice of airlines now, Air Europa and Iberia both offer direct flights to Bogota  
Paris - head to CDG to catch a direct flight with Air France to Bogota 
Frankfurt - if you're happy to go backwards to go forwards then Lufthansa flies straight there outta da FF 
Ok, so let's look at easy-to-get-to airports on the other side of the pond.
Cheap flights to Bogota, Colombia from Miami  
Miami is the third busiest route out of Bogota. So you should find plenty of options flying out of Florida. American Airlines, Avianca, LATAM Airlines, and VivaColombia are the companies flying the Miami-Bogota route in May 2018. 
Flights from Atlanta to Bogota 
As the busiest airport in the world, Atlanta offers a route to get to Bogota. Look to switch to a Delta Air Lines flight. 
Top tips for cheap flights to Bogota  
Bogota goes bonkers for Christmas. Its festival of lights attracts lots of visitors, so expect flight prices to go up.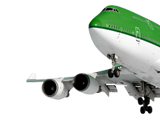 Otherwise here's a few tricks to help you find cheap flights to Bogota: 
Sometimes a couple of one-way tickets can cost less a return - especially with separate airlines 
Non-direct flights can sometimes work out cheaper instead of heading straight there 
Midweek often costs less – how flexible are you with your flights? 
Try to book early or, if you have the nerve, mega late 
By Sam Easterbrook