Flying to Bologna? GoCompare it!
As Europe's oldest university city, it's no surprise that beautiful Bologna is rife with awe-inspiring architecture, spectacular vintage surroundings and a general sense of Italian authenticity.
Key points
The primary airport of Bologna is the Bologna Guglielmo Marconi Airport, aka Bologna International Airport (BLQ)
Direct flights to Bologna are available at airports in Bristol, London, Manchester and Edinburgh
Flexibility on flight dates and flight times can see you shave a substantial amount of money off your airfare
The Emilia-Romagna charm of this city - coupled with the long list of bars, restaurants and sights - make this a popular destination for those seeking a unique city break. With so many local delights to see and a litany of activities to do, the last thing anyone wants to do is get stung for airfare to Bologna. 
We believe that paying over the odds for flights is a load of baloney in itself. So get a great deal with cheap flights to Bologna and bolster your spending money with your buds at GoCompare. 
How long are flights from UK to Bologna? 
As is the case for many popular European city break destinations, direct flights to Bologna from UK airports typically last around two to two-and-a-half hours in total. Naturally, this journey will be longer if you opt for an indirect flight with a layover or two. For example, Bristol-Bologna flights with a layover in Brussels, Munich or Amsterdam can take upwards of four hours. 
Which UK airports fly direct to Bologna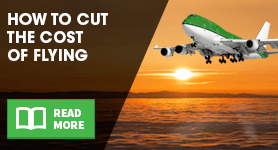 Depending on which day you want to depart, direct flights from the UK to Bologna are available at London, Manchester, Bristol and Edinburgh airports. 
If you don't happen to live in one of those four cities, a number of other high-profile airports do still offer indirect flights to Bologna with just one stopover. While the indirect route can prolong your journey and be a tad inconvenient, it can sometimes work out cheaper, so is well worth considering. 
Similarly, it can also prove cheaper to travel from an airport outside of your locality. For example, flights from London to Bologna tend to be cheaper than flights to Bologna from Bristol, or flights from Manchester to Bologna. 
Finding cheap flights to Bologna 
Outside of strategically choosing your departure airports and deciding between flying direct or enduring a layover, there a few additional tactics that can be employed in order to shave a few quid off your flight costs. 
Overall, flexibility on your flights can be a big difference maker when it comes to price. Freedom to defer or pre-empt flights by a day or two of your ideal leaving day can open up a world of opportunity when it comes to flight availability... And, by proxy, a world of savings on flight costs!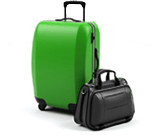 Similarly, opting to fly at unsociable times outside of peak hours can affect the price exponentially. In addition to that, the flight provider itself can also make a difference - Ryanair flights to Bologna will likely prove far cheaper than BA flights to Bologna. But it's up to you when weighing up budget versus comfort. 
How to save money on Bologna flights 
A trick of the trade for bagging cheap flights to Bologna is plain and simple - timing. Timing is everything when it comes to booking flights, and there are two very different approaches that could pay dividends if applied in the right way. 
Booking ahead of time can be a very economical way of arranging flights. Early-bird pricing is often cheaper than booking a couple of months out, so planning ahead can save you money as well stress and time down the line. 
On the complete other end of the spectrum, booking up last minute can see you bag a massive saving - IF you manage to secure a place. There's no guarantee you'll get a seat on the plane if you wait until the eleventh hour, so this is a risky approach. However, it is high risk/high reward and - if it pays off - it could well be worth it. 
See also:
Prepare to land 
As the capital of the Emilia-Romagna region of Italy, Bologna is considered one of the wealthiest and well-developed regions in Europe. This fact also means that Bologna is home to an international airport, making travelling to your destination city a breeze. 
Touching down in Bologna will see you arrive at Bologna Guglielmo Marconi Airport. Named for the Italian inventor of the radio, Bologna International sits north-west of the city centre and sees over 7.5 million visitors pass through its doors annually. 
Though humble in size, the airport features everything you would expect from a typical European airport, with a bank and bureau de change on site, in addition to a number of duty-free outlets and shops. There are also a number of snack bars and cafes available. 
For those looking to chow down on something a little more substantial, there's also a self-service restaurant on the second floor. Meanwhile, there's a wine bar on the first floor if you fancy sampling the taste of Italy before getting on with your transfer. 
By Martyn Grant