Uncork some great deals on Bordeaux flights
Delicious food, tasty wine and beautiful sights make Bordeaux one of the most popular destinations in France.
Key points
Bordeaux is served by Bordeaux-Merignac Airport, located approximately seven miles west of Bordeaux itself
A variety of UK airports offer direct flights to Bordeaux, many within convenient commuting distance for British travellers
Flexibility on flight times and dates can be a big factor in how much you manage to save on your airfare
From the awesome architecture to the authentic air of European culture that floods the streets, the French port city has enough sights and activities to keep you smiling from touchdown to takeoff. The city is a particular favourite among wine lovers, with vineyards and wineries a common feature - and the wine itself the stuff of legend. 
With that in mind, spending an arm and a leg on flights beforehand is an unwelcome drain on funds that could be put to far better use elsewhere. Saving money on flights can help bulk out your spending money, leaving your hard-earned cash for the French delights of Bordeaux. 
So prep your pallet and open wide for some delectable deals on UK Bordeaux flights that will leave you saying "magnifique"! 
How long are UK flights to Bordeaux? 
Situated in south-west France, flights from UK to Bordeaux are typically just 01:40 in duration. This is a brisk flight, even when compared to other European destinations like Italy and Spain, making the journey itself is doddle. 
Which UK airports fly direct to Bordeaux? 
As one of the more popular tourist destinations in France, direct flights to Bordeaux from UK regions are pretty well covered. Whether you're situated in the north or south of England, Wales, Scotland or Northern Ireland, you can find direct UK flights to Bordeaux within relatively close proximity. 
Depending on which day you plan on leaving, direct Bordeaux flights from UK locations are available at the following airports: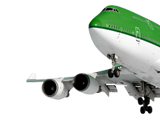 Liverpool 
London 
Edinburgh 
Belfast 
Southampton 
Birmingham 
Meanwhile, there are a whole host of UK airports that offer indirect flights to Bordeaux with just one stopover. For example, you can get flight from Cardiff to Bordeaux with a layover in Amsterdam. However, this pads the journey time out considerably and usually works out dramatically more expensive – so you're essentially paying far more money for far more of an inconvenience. 
Given that the direct flight to Bordeaux from the UK is relatively short and you could be there and back for less than the cost of a Saturday-night taxi home, it's far more worthwhile exploring the direct routes unless absolutely necessary. 
The catchment area of UK airports offering direct flights caters for most regions, making it far more efficient for those living within travelling distance to make the short journey to their nearest direct route. For example, it would be far more worthwhile for those in Cardiff to hit the road and opt for flights to Bordeaux from Bristol than pay as much as quadruple the price for flight in their locale. 
Finding a cheap flight to Bordeaux 
If you're flexible, saving money on flights can be a walk in the park. Delaying your holiday by a day or two beyond your ideal leaving date can open you up to a world of savings, as it can flying out earlier than you had planned. In particular, avoiding weekends and school holiday periods can pay off big time.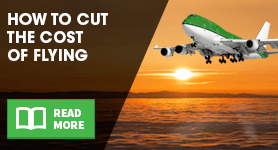 Similarly, keeping an open mind on flight times can also shave costs even further. If you're concerned about flight costs, try to avoid flying at peak times of the day. Taking to the air at unsociable hours - early in the day or later in the evening - can prove to be dramatically cheaper than those in the middle of the day. 
Even something as simple as the airlines themselves can have an effect on price. Budget airlines, such as Ryanair and Aer Lingus, typically offer a notably lower airfare than someone like British Airways, so expect Ryanair flights to Bordeaux to more economical than BA flights to Bordeaux. 
However, it's also worth noting that budget airlines are notoriously less comfortable than their more expensive brethren. Regardless of this, with a flight time of just 01:40, it could be the lesser of two evils if price is paramount. 
How to save money on Bordeaux flights 
Taking everything else out of the equation, saving money on flights can be as easy as picking the right time to book. Early-bird bookings commonly come with a cheaper price tag than those booked four or five months out. If you know where and when you want to go, this is a great way to secure your holiday for a lower rate and peace of mind. 
Another way to save money is to take the complete opposite approach and leave your booking to the very last minute. Unlike the advance booking route, this method is far riskier. The unpredictability of flights and seat availability could see you with no place on the plane at all. However, it could equally bag you an incredible bargain. Dare you take the risk? 
If you don't mind gambling on your holiday and leaving your flights up to chance, the latter option could prove massively rewarding. If you like to play it safe, the early-bird route is probably the best bet. 
Prepare to land 
The gateway to Bordeaux is Bordeaux-Merignac Airport, located in Merignac – just over seven miles west of Bordeaux. With over six million passengers passing through annually, BOD is the sixth busiest airport in France. 
Once you arrive at the airport, there are numerous facilities on site, including several cafes, eateries and bars. Along with this, you'll also find the usual selection of airport services such as duty-free shops and bureaux de change, with plenty to keep you occupied before or after your transfer. 
Meanwhile, terminal A also features a lounge area, should you find yourself hauled up in the airport for a lengthy stay. With free WiFi and a wide selection of snacks and drinks, relaxing in the airport couldn't be easier – giving a whole meaning to phrase 'bon voyage'. 
By Martyn Grant