Jet off to Brisbane with cheap flights
Crikey! It's a long flight to Brisbane, so you'll probably want to make sure you make the right choice. Read on to find out more about direct flights and layovers, ticket classes and more.
Key points
You can't get direct flights to Brisbane yet - only layover flights are available
There are four main ticket classes, with the cheapest being economy, and the most expensive usually being first class
To get the most out of your long flight to Brisbane (and hopefully avoid the worst of the jet lag), wear comfortable clothes, eat and sleep when you need to and have a wander around the plane to stretch your legs
There's no way to sugar coat it, flying anywhere long-distance - like Australia and American - can be a bit of a slog.  
No matter how much you try to prepare for the inevitable jet lag, it's still rough going. Although we can't take away the jet lag, we can help take away some of the confusion when it comes to comparing flights. 
In this article we'll look at flight and ticket types, direct flights vs layovers, popular UK departure airports and some tips on how you can get the most out of your flight. Bonzer!  
Brisbane flights 
Like any long-haul flight, flying to Brisbane can get pretty expensive. Getting a flight that suits you could give you peace of mind, as knowing you'll be comfortable during the flight means you can look forward to your time in Brisbane even more eagerly.  
Brushing up on your knowledge of the various types of flights and tickets classes - as well as finding out which airports do flights to Brisbane - could help you find the right flight for you.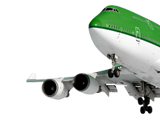 Flight type 
Flights to Brisbane usually take at least 24 hours as planes have to stop off in other destinations to take on more fuel, a new crew or different passengers.  
This type of flight is called a layover, or 'kangaroo' flight. All that means is your plane will stop off at another destination - often Singapore, Abu Dhabi or Dubai.  
You may find your flight to Brisbane has more than one layover, so you might also have a stop in Amsterdam, Dublin or Paris.  
There aren't any direct flights to Brisbane (yet), but the first commercial UK to Australia direct flight landed in Perth in March 2018 and it only took 17 hours to get there! Hopefully, as technology continues to develop, more direct flights between Australia and the UK will become available soon. We'd be stoked!  
Ticket classes 
There are four main ticket classes: economy, premium economy, business and first class.  
If you don't want to spend top-dollar on a flight to Brisbane, then economy might be the best type for you. With economy you get a standard seat, standard food and drinks. It's the practical, no-frills option.  
Need more room? Premium economy ticket holders will be allocated slightly larger seats than standard economy.  
To get a few more creature comforts, upgrade to business class for larger seats, fancier food and drinks.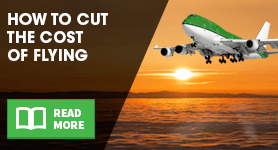 Is Brisbane your holiday of a lifetime? If so, you might be considering getting first class tickets to start your trip off in style.  
A little tip: once you've found the airline you want to travel with, suss out the difference between a business and first class ticket. If there isn't much of a difference, then you could go for the (usually) significantly cheaper business class, and get similar perks without the extra cost.  
UK departure airports 
Most airports in the UK offer flights to Brisbane. Let's take a look at some of the most popular departure airports. 
London to Brisbane  
London has six main airports: Heathrow, Gatwick, Stansted, Luton, London City and Southend.  
Heathrow and Gatwick airports have regular flights to Brisbane that stop off in places like Dubai and Hong Kong  
Stansted flights to Brisbane tend to layover in more than one destination. For example, flights frequently make a pit-stop in Glasgow or Amsterdam, then move on to Dubai or Abu Dhabi before arriving in Brisbane. Some flights even stop off in places like Vienna, Prague, Perth or Sydney.  
Flights to Brisbane from Luton, London City and Southend visit many of the destinations mentioned above, as well as places like Dusseldorf, Athens and Zurich.  
If you don't mind which London airport you fly from, compare them to find the cheapest price and a route that suits you.  
Manchester to Brisbane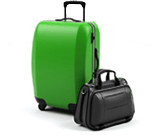 Manchester Airport is the third-busiest airport in the UK, serving over 27 million passengers in 2017.  
There are plenty of flights to Brisbane from Manchester, with layovers in Europe and Asia, as well as stops in places like Sydney or Cairns.  
Other UK airports  
Other UK airports, like Bristol, Cardiff, Birmingham and Glasgow also offer flights to Brisbane, with layovers in various combinations of the locations mentioned above.  
How to make the most of your flight  
Before you select your flights, make sure you've compared all your options just so you know that the flight you're stuck on for 24 hours suits your needs – as much as a plane can anyway!  
To avoid your long-haul flight turning into a dog's dinner, here's some of our tips. 
For flights to Brisbane, it's best to wear comfortable clothes and try not to get into a rigid routine before you're due to fly. This way, your body will be more used to sleeping and eating when it needs to, rather than at specific times. This will help with the time difference and hopefully not leave you feeling so knackered.
While it's a good idea to make sure you've got a few things to keep you (and any children) entertained, fed and watered, don't be tempted to pack everything but the kitchen sink into your hand luggage.  
Space in the cabin is already limited, so you don't want to make yourself feel more like you're in a sardine tin. It's also a good idea to get up and move around a bit every few hours, to stretch your muscles and help your blood circulation.  
Having said all that, the main tip we can give you for having an enjoyable flight is to choose a good airline that's right for you... An airline that has seats wider than 17 inches is a good start. 
Compare and investigate things that matter to you - whether that's price, duration, legroom or in-flight food.  
By Amy Smith