Welcome to Belgium, courtesy of GoCompare flights to Brussels
Home of the EU, godfather of the sprout and birthplace of Jean Claude Van Damme, Brussels has quite the varied list of accolades on its national CV.
Key points
Brussels is served by two main airports: Brussels International Airport (BRU) on the outskirts of the city itself and Brussels Charleroi Airport (CRL) south of the city
Booking up in advance or booking up very last minute could see you bag notable savings
Avoiding flights during holiday periods and peak times of the day can also result in an instantly lower airfare
Quirky trivia aside, Belgium is world famous for the pallet-pleasing delights of their perfectly crafted chocolates, lusciously moreish waffles and expertly brewed beers. Add to that some truly awe-inspiring architecture and cultural delights and there is no denying that Brussels is a cornucopia of delights for the British holidaymaker. 
All of which makes it infinitely more important that you aren't stung on flights before you touch down in the Belgian capital. Why not put your spending money to better use by bagging a great deal on flights beforehand and padding out your pocket money in the process? Luckily, we've got a few great tips on just how. 
Which UK airports fly direct to Brussels? 
London to Brussels flights cover just 200 miles and direct flights to Brussels from UK airports typically last around 1h 20mins. The short flight time makes it a popular destination for city breaks and, by proxy, a popular destination for airlines as well. 
As such, direct UK flights to Brussels are available at several airports across the country. These include: 
While the above list covers most regions of the UK, there are also options available for those that reside in Northern Ireland and Wales, with indirect flights to Brussels from Cardiff and Belfast.
However, it's worth noting that these routes often go via Amsterdam. As such, the relatively short travel time of UK to Brussels direct flights instantly skyrockets, with typical indirect journeys lasting over four hours long. 
What's more, the price of these flights is often quite steep in comparison with direct flights to Brussels from Manchester or London. All in all, if you live outside of a region that offers a direct route, it could well prove cheaper to commute to an airport that does. 
Finding cheap flights from UK to Brussels 
One of the easiest ways to attract a lower airfare is to be flexible with your departure dates and times. If you have no firm date in mind, you aren't shackled to a specific day to fly out, opening up the horizons for a cascade of bargains. Giving yourself a day or two either side of your ideal departure date can make an instant difference. 
Likewise, a similar approach to the time of day on which you fly can also pay dividends. Avoiding peak times can make an immediate difference, and the lowest rates usually tend to be earlier in the day or later in the evening or night. 
It's also advisable to avoid taking your break during a popular period, such as school summer holidays or Christmas. Naturally, this may be unavoidable at times due to the nature of a trip. However, it's worth keeping in mind - if you can schedule your trip outside of these windows, it could be financially rewarding. 
How to save money on Brussels flights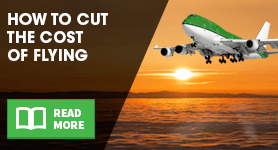 As far as the actual booking process goes, there are two primary options that could wind up saving you money. The first is the early-bird option, where you book up your trip way in advance. If possible, this can help alleviate the stress of booking, while also allowing you to capitalise on the lower rate typically available with advanced bookings. 
The second option is the complete antithesis of the first. Leaving the flight booking until the very last minute can allow you to jump on unsold seats at the eleventh hour, exploiting the airlines need to fill seats. However, this route obviously comes with a far greater risk of being left behind, with no guarantees that you'll have a seat to buy. 
While either route could see you bag cheap Brussels flights, both options have their pros and cons. As a rule, if you prefer to play it safe, try to book up in advance. If you're the gambling type, a last-minute steal could be the ultimate start to a great holiday. 
Prepare to land 
Brussels has two primary airports, one within the city limits and the other a few dozen miles south. 
Brussels Zaventem Airport (BRU) 
Also known as Brussels International Airport, BRU is located in Zaventum, just a 20-minute train ride away from the city centre. 
This airport has everything you'd expect as standard from a typical international airport, including bars, restaurants and a wide variety of duty-free shops. 
In addition to these conventional attributes, RBU also boasts a number of meeting rooms, a post office and places of worship. 
Brussels Charleroi Airport (CRL) 
Situated a little over 30 miles away from Brussels city centre lies Charleroi Airport. While it's a little less convenient when it comes to transfers, this airport is commonly used by budget airlines, and a frequent destination for flights by operators like Ryanair. 
While the facilities may not be as robust as its city counterpart, it does offer a number of facilities, including free WiFi (something BRU doesn't offer at the time of writing in May 2018). Services include several food and drink outlets - including bars, restaurants and cafes. 
Meanwhile, there's also a duty-free store - the aptly named International Duty Free - situated airside of terminal 1 and terminal 2, as well as a number of other outlets and gift shops on site. Better still, it also offers a lounge area if you're looking to find a quiet place to wait, chill out or do some work. 
By Martyn Grant