¡Dios mío! It's time to compare flights to Buenos Aires
Arrive in Argentina's capital in style with our guide on flights to Buenos Aires.
Key points
Buenos Aires has two airports, but you're most likely to land in Ministro Pistarini International Airport
Ministro Pistarini International Airport is also called Ezeiza International Airport
There are direct flights to Buenos Aires from London Heathrow and London Gatwick
Oh, the Paris of the Americas. The Queen of the Plata. Capital Federal, Baires, BsAs or simply BA. Whatever you call Argentina's capital, it's always a great place to visit. So let's have a look at flights to Buenos Aires! 
Flights to Buenos Aires 
Are you arriving in Argentina by plane? Then there's a good chance you'll be landing in one of the two airports that serve Buenos Aires. These are Ministro Pistarini International Airport and Aeroparque Jorge Newbery. 
Ministro Pistarini International Airport or Ezeiza International Airport? 
They're the same thing. Flying in from the UK, Europe or anywhere outside South America? You're probably going to land at Ezezia International Airport. This is the common name for Aeropuerto Internacional Ministro Pistarini (IATA: EZE). 
Ezeiza airport is 21 miles from downtown Buenos Aires. The shuttle bus takes 40-60 minutes and costs around £10. But leave plenty of time. Traffic can be an issue, and strikes with road blocks do happen.
Aeroparque Jorge Newbery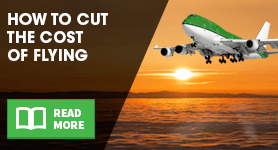 The other airport serving Buenos Aires is Aeroparque Jorge Newbery (IATA: AEP). Most locals just call it the Aeroparque. Head here for domestic flights and connections to other South American countries (such as Brazil, Uruguay and Chile). It's a handy airport and is only a short hop from central Buenos Aires. There's several ways to transfer between Aeroparque and Ezeiza.     
Things to remember when flying to Argentina 
UK citizens don't need a visa to enter Argentina if you're there as a tourist. You'll usually get to stay for 90 days in the country. But you'll need to have an outward ticket booked before you travel to Argentina. Airlines have refused to let passengers board planes that don't have proof of onwards travel.  
And this is straight from the Foreign and Commonwealth Office (FCO): "The departure of flights from airports in Argentina can be unreliable and susceptible to delays and cancellations. Check with your airline or travel company before travelling to the airport."  
Compare the price of flights from UK airports to Buenos Aires 
You've got a couple of options on getting to Buenos Aires from Blighty. The following was all correct in May 2018. 
Flights to Buenos Aires from London  
Rather delightfully, you can fly BA to BA. British Airways offers flights from London to Buenos Aires. These are direct flights and leave from London Heathrow. Another option for direct flights to Argentina from London is Norwegian Air UK, which offers London to Buenos Aires flights out of London Gatwick. Compare flights and see what's out there for you. 
Direct flights to Buenos Aires from London take around 13 hours. 
Flights to Buenos Aires from Manchester 
At the time of writing, there appear to be no direct flights from Manchester to Buenos Aires on offer. As such, you'll either have to head down to London or fly via another airport. We'll explore this second option below...
Flights to Buenos Aires from UK 
For direct flights to Buenos Aires from the UK, you have to go to London. But Ezeiza is well-connected airport, and you can get there in many ways if you're happy to transfer planes. You'll find several airlines flying direct to Buenos Aires on this side of the Atlantic: 
Amsterdam - KLM 
Barcelona - Level 
Madrid - Aerolíneas Argentinas, Air Europa, Iberia 
Paris (CDG) - Air France 
You also have the choice of flying via the USA or other South American countries. With this many options, compare prices and find some cheap flights to Buenos Aires. 
Did you know...?
Natives of Buenos Aires are called Porteños
Flights from Buenos Aires to Iguazu  
Iguazu Falls are the world's most dramatic waterfalls according to the Rough Guide to Argentina. Found between Argentina and Brazil, it's a must-see on every world traveller's itinerary. 
But Iguazu Falls is a 14-hour drive from Buenos Aires. Good job there's an airport nearby. Use Aeroparque Jorge Newbery to fly to Cataratas del Iguazú International Airport. A couple of airlines fly from Buenos Aires to Puerto Iguazu, so shop around and go compare. 
Top tips for cheap flights to Buenos Aires 
December's Campeonato Abierto Argentino de Polo brings visitors from across the world. As does August's Tango BA Festival y Mundial (AKA the World Cup of Tango dancing). So expect flights in and out of the country to go up around these times. 
Christmas is another part of year when plane tickets to Buenos Aires are likely to increase. Also keep an eye out for Argentina World Cup qualifiers and Copa America fixtures. 
Otherwise here's a few tricks to help you find cheap flights to Buenos Aires: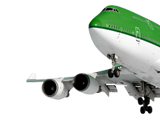 Two one-way tickets can occasionally cost less than a return - look into different airlines 
Flying with a transfer worked in can be cheaper than direct flights, if you don't mind the extra transit 
Try to book early or, if you have the cojones, super late 
Midweek usually costs less than weekends  
Always shop around and compare prices to find the best deals on flights for you.  
By Sam Easterbrook