Find cheap flights to bewitching Bulgaria
Fancy a trip to one of Europe's oldest countries? We can help you get a cheap flight today.
Key points
Flights to Bulgaria could be very cheap, depending on when you book
Some airlines offer cheaper flights than others
The price of the flight may vary depending on which airports you fly to and from
Bulgaria is one of Europe's oldest countries, established in 681 AD, and is full of interesting historical sites to explore. 
So getting there should be your top priority! And, happily, you can compare hundreds of flights to Bulgaria through us. You can then choose the right flight at the right price for you. 
Cheap flights to Bulgaria 
It's a roughly three-hour flight to Bulgaria from the UK, and it can be a very cheap one. Some flights, with airlines like easyJet, can be as cheap as £90. It's always worth shopping around well ahead of time for bargains. 
Flights to Sofia, Bulgaria 
Sofia is the capital of Bulgaria, so it naturally attracts a lot of flights. You can fly directly from London Heathrow for anywhere from £100 upwards, while flights from London Gatwick may be slightly more expensive.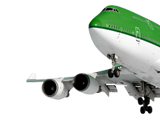 The price will vary depending on how far ahead of time you book your flight. A good way to get a cheaper flight is to book it as far in advance as possible, as this is when they'll likely be the cheapest.  
Some brave souls gamble on getting their flights either the night before or on the day of the flight, because airlines sometimes slash their prices at this time to fill up any empty seats. This is high risk, because it might not work and you may end up paying for the most expensive tickets.  
Flights to Varna 
It's not all about Sofia though. Varna is Bulgaria's largest seaside resort, and is also the headquarters of the Bulgarian Navy. A large port on the Black Sea, Varna is also twinned with Liverpool.  
Depending on when your flight is, the cost of getting there is roughly comparative with the cost of a flight to Sofia. However, there are fewer direct flights to Varna, with many flights stopping over in places like Vienna or Sofia.   
Flights with Bulgaria Air 
The cost of a flight is not dependent solely on when you buy the flight. It'll almost certainly vary between the different airlines as well. 
As Bulgaria's national airline, it's quite likely that Bulgaria Air will offer flights at the cheaper end of the scale. British Airways and easyJet may be even cheaper at times, but generally Bulgaria Air's likely to be the cheaper flight option.  
There's one thing you can be sure of though - comparing prices is the way forward! So shop around and compare flights to get the ideal tickets for your Bulgarian trip. 
By Nick Dunn