Thinking about booking a flight to Cairo? You need to read this...
Off to Egypt? Then check out our handy guide on flights to Cairo. Hopefully, you'll bag a bargain.
Key points
Prices will vary depending on when you book your flight
There are plenty of direct flights, but just as many involve changeovers
You can also get a domestic flight to elsewhere in Egypt from Cairo
One of the world's oldest cities, Cairo is home to the pyramids, and a bustling tourist trade. But, if you don't want to walk like an Egyptian to get there, you can fly direct to Cairo Airport.  
Cheap flights to Cairo 
If you want to explore the pyramids (beware the curse of the Pharaohs!) and the other attractions in the City of a Thousand Minarets, we can help you compare cheap flights without too much hassle.
Flights from London to Cairo  
Flying from London to Cairo can be relatively simple. Airlines like EgyptAir often provide direct flights that take about four to five hours. So if you're a morning person and like to get going early, you can be at the pyramids by lunchtime.  
Prices vary depending on when you book your flight relative to when you actually depart. A good rule of thumb is to book as far ahead as possible, as flights are usually cheaper if you do. 
But the cheapest flights aren't always the shortest. You may have to endure a changeover on the way, in places like Rome, Beirut, or even Kiev. Some flights stay in these cities for most of the day before continuing on their way. 
Prices can also change depending on which airport you fly from. London Heathrow and Gatwick tend to offer cheaper flights than the other London airports. But always compare to be sure. 
Flights to Cairo from Manchester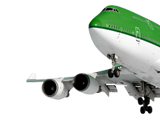 Manchester airport tends not to operate direct flights to Cairo. Instead, most of the flights out of Manchester have changeovers in places like Cologne or Istanbul. All information is correct in May 2018.
Flights from Sharm El-Sheikh to Cairo  
If you've been scuba-diving in Sharm el-Sheikh, and fancy drying off while exploring the pyramids, you can easily get a flight to Cairo. A resort on the Sinai Peninsula, Sharm el-Sheikh is home to the world-famous Ras Mohammad National Park and its gorgeous coral reef, as well as the SS Thistlegorm wreck diving site.  
The resort is an hour's flight from Cairo. And although they may still present three-figure prices, flights between the two locations cost significantly less than international flights.  
By Nick Dunn