Compare flights to Calgary easily with our handy guide
Whether you're a hockey fan, or just on holiday, if you're taking a trip to Calgary, Alberta, we can help you find the right flight at the right price for you.
Key points
Flight prices vary depending on how far ahead you book them
Calgary's time zone is six hours behind GMT
You can get a direct flight to Calgary, but many involve changeovers
Taking a trip to Canada? Whether you're looking for direct flights, or want to shave a few pounds off your transport, we can point you in the right direction. Here we're taking a look at flights to Calgary. Hopefully cheap flights at that. 
Cheap flights to Calgary 
A flight to Stampede City - alternatively known as Calgary, Alberta, Canada - can take upwards of eight hours. 
However, this doesn't mean it needs to break the bank. We can help you find the right flight or flights for you, with or without changeovers, at a price that suits your needs.  
Flights to Calgary from London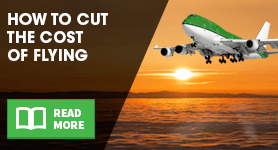 Getting to Calgary from London can mean a simple, eight-hours plus (usually closer to nine) direct
flight. It could also mean a changeover at several stops along the way, such as Amsterdam and Toronto. 
Both London Heathrow and London Gatwick airports offer direct flights. In April 2018, London Gatwick offered flights starting at around £400. The other London airports tend to only provide flights that require changeovers in places like Seattle or Amsterdam. 
However, it's worth noting that the cost of flights will vary considerably depending on how far ahead you book your flight. It's likely that the further ahead of your flight-time you book, the cheaper your flight will be - though this won't always be the case.  
Flights to Calgary from Manchester 
Manchester Airport tends not to operate direct flights to Calgary. So, flying from Manchester to Calgary often requires a changeover, which can be in places as different as Toronto or Brussels. 
This will likely make your flight a longer one, anywhere between 20 hours and nearly two days if there's more than one stop.  
Jet lag 
Crossing multiple time zones increases the likelihood of you getting jet lag. Flying to Calgary means flying west, and therefore losing time. Calgary's time zone is six hours behind GMT, so if you leave at 10.55, you might arrive at 13:25, despite the flight time being nine hours and 30 minutes.  
To mitigate the effects of jet lag, make sure you drink plenty of water, and try to get to bed at a reasonable local time. That's to say, try to stay awake until your regular bedtime. This way, your body can adjust to the local time without too much issue.  
Flights from Toronto to Calgary 
Even flying internally within Canada can lead to the crossing of time zones. Canada's a very large country, and it can take up to four hours to fly between Toronto and Calgary. 
By Nick Dunn