Find cheap flights to Catania
History, culture, architecture, gastronomy, world heritage sites and near an active volcano – why wouldn't you want to jump on a flight to Catania?
Key points
Catania can be found off the south-west coast of Italy, and its airport is the busiest in Sicily
London offers direct flights to Catania from the UK, and most other UK airports only offer multi-leg flights
Try to be flexible with you travel plans and don't forget to compare different flights, to hopefully save yourself some time and money!
Catania can be found in the part of Europe that resembles a boot kicking a ball, more commonly known as Italy. Specifically, Catania is in the football part (Sicily), looking out over the Ionian Sea.  
Catania was first founded as Katane in 729 BC, and was one of the first Sicilian towns to be taken over by the Romans in 263 BC. Catania has also been known as Catina.  
Catania was destroyed by earthquakes and volcanic eruptions from the nearby Mount Etna in 1669 and 1693.  
Mount Etna is one of the most popular landmarks in Sicily and is one of Europe's most active volcanoes. The 'minor activity' of the volcano doesn't seem to put people off, as there's Etnaland Amusement Park at the base!  
There's also plenty of other sights to take in, like the UNESCO registered old town, Roman amphitheatre, Ursino castle and elephant fountain. Beaches are also on hand, if you'd rather take things easy.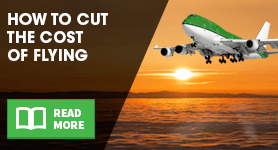 While that sounds spectacular, first you have to get there. Catania flights? Step this way.  
Flights to Catania 
Catania-Fontanarossa Airport was founded in 1924 as the region's first airport, but had outgrown its space by the 1940s. The new, larger Catania Airport opened in 1950 and has since been remodelled a few times, as it's the busiest airport in Sicily. 
So, now you know a little about Catania's main airport, you'll probably want to get a little info on flight types and ticket classes. Luckily, we happen to have a truckload of flight know-how in our noggins, which could help you narrow down your options.  
Direct flights  
Direct flights mean what they say on the tin: your flight will travel directly to Catania from your departure airport of choice.  
Did you know...?
The city of Catania was destroyed by lava from Mount Etna in 1669. The city was rebuilt, only to be wiped out again in 1693 by an earthquake
There are some direct flights London and Catania, but other popular UK airports - like Manchester and Birmingham - mostly offer multi-leg flights, also known as layovers. Do check though... At the time of writing, TUI offers some seasonal direct flights from Manny and Brum. 
Layovers 
A layover means your flight will stop at another airport before continuing on to Catania. For example, you might fly from Manchester, to Geneva, to Catania.  
You can get layover flights to Catania from most UK airports, including London, Manchester, Birmingham, Cardiff and Bristol.  
Ticket class 
Usually, the cheapest ticket class you can get is economy which is the standard fare. If you wanted a little more room, you could consider premium economy tickets.  
See also:
Business and first class tickets get you roomier seats, with more variety in the food and drink department.  
Before you book your tickets, check what benefits you get with each ticket class to find out whether it's worth upgrading or downgrading your seat. You might find it's worth spending a little extra for more space... Or perhaps the business class benefits are similar to first class, so you can save some cash.    
How can you get cheap flights to Catania? 
Compare, compare and compare some more! By pitting various flights against each other, you'll be able to see the cheapest flights for Catania.  
Filter your flights by airlines, airports, flight types and ticket classes to home in on the best price for the most suitable flight.  
By Amy Smith