Flying to the 'Windy City' can be a breeze when you compare prices
Throw a Chicago Town Pizza in the oven, pull on that White Sox jersey and all that jazz – we're going to Chi-Town!
Key points
Booking up early or waiting until the very last minute could see you bag a bargain flight
Avoiding peak times of the day and holiday seasons can also lower the rate of your airfare
Long-haul flights often include meals, snacks and in-flight entertainment to help pass the time
Birthplace of the Twinkie, home of the iconic Chicago Bulls and former playground of the infamous Al Capone, Chicago is a city rich in history, intrigue and excitement – all of which makes it a fantastic destination for British tourists. 
In fact, even the iconic Route 66 actually starts in Chicago, kicking off at Grant Park on Adams Street. 
However, before you can hit the road and begin your Chicago journey, you'll need to kiss the skies and hit the clouds... roughly translated into the slightly less exciting endeavour of booking flights. 
How long are UK flights to Chicago? 
Despite being known worldwide as the 'Windy City', Chicago actually has 26 miles of beaches lining its outskirts - that's an entire marathon of beaches to sun up on! 
Unfortunately, the distance via plane is also a bit of a marathon journey, clocking in at just under 4,000 miles. As such, flights to Chicago from UK airports are classed as long-haul trips, and flights to Chicago from London typically last around nine hours. 
While this may seem like a bit of a shift for those used to European travel, flying with a good airline will often include several meals, drinks and snacks during this period, making it all the more bearable. Better still, most long-haul fights are equipped with extensive in-flight entertainment to keep you busy. 
Which UK airports fly direct to Chicago?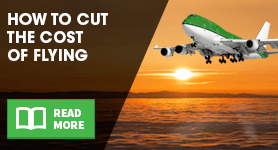 Direct flights to Chicago from UK are commonly available from London and Edinburgh airports. 
While this is quite convenient for those in Scotland, this will mean flights to Chicago from London for most people across England and Wales. 
Sadly, London to Chicago flights are commonly quite an expensive journey, particularly when it comes to return flights to Chicago. However, there are ways around it that could shave a few bucks off your bill.
Finding cheap flights to Chicago 
While it may seem obvious, shopping around and checking back regularly can literally save you hundreds on flights. That simple! 
Opting for one airline over another can also have make a profound effect on price. For example, you may find flying with Norwegian Air UK is often more affordable than taking BA flights to Chicago. However, given the length of the journey, it's worth weighing up budget airlines against a bit of luxury. 
Another great way of potentially saving is to fly indirect to Chicago. While the inconvenience will naturally drag out the length of the journey, it could drive the price down substantially. What's more, a layover or two could see you visit somewhere unique like Amsterdam or Iceland, making the stop over all the more interesting. 
By dipping into our flight comparison service, a quick and easy search can work wonders. In fact, it can highlight routes and airlines you may not have even thought of and could see you get a lower rate. 
How to save money on Chicago flights 
Ultimately, if you're hell-bent on finding cheap flights from London to Chicago, you better get stretching because flexibility will be your best friend. Allowing a day or two leeway either side of your ideal departure date can attract a lower rate of airfare instantly.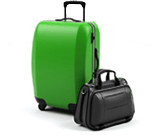 Similarly, a flexible approach to flight times can also work in your favour. Peak times tend to be more expensive than less sociable hours – so flying early morning, late evening or overnight could slice a hefty chunk off you ticket cost. 
If you can, it's also a good idea to avoid booking your trip during peak times of the year for travel, such as school summer holidays and Christmas. While the nature of the trip may dictate when you travel, if you can elude these periods, it could be pay off big. 
Speaking of the timing your booking, booking up in advance could also prove fruitful. Early-bird pricing is often less expensive than later on, so securing a plane seat sooner than later could help you economise even further. On the complete other side of the dime, a last-minute deal could be the dream ticket, although the risk is far greater and could see you without a ticket at all. 
Prepare to land 
So, you're air-bound and en route – what awaits on the other side? 
There are two main international airports in Chicago, comprising of O'Hare and Midway. There's also a third option in Gary/Chicago International Airport. However, this is 25 miles southeast of Chicago and very unlikely to be the destination of choice for your airline. 
O'Hare International Airport (ORD) 
Of the two main destinations, O'Hare is by far the busier airport, facilitating over 1,000 flights a day compared with Midway's typical 265 daily departures. Situated 14 miles northwest of Chicago's central hub, O'Hare is considered the number-one commercial airport of The Second City. 
With such a high level of passengers through their doors, it's only fitting that the guys and gals at O'Hare have some great facilities, services and duty-free to offer guests passing through. Luckily, they do just that and more. 
From tea rooms and hot-dog vendors to bakeries and smoothie stands, the dining options in this airport will be enough to make you want to stay longer than necessary. The bar selection alone is enough to rival a busy strip in a UK city, with pubs, wine bars and themed taphouses for all tastes – many with a view of the airfield to boot. 
Whatever your preference – be it a slice of drool-worthy cheesecake or a searing steak cooked to order – O'Hare is OTT in a good way. You'll have ample opportunity to tuck into a jibarito sandwich or pop the top on a bottle of Old Style pre or post flight.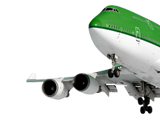 Midway International Airport (ORD) 
Just eight miles from downtown Chicago, Midway is the smaller yet arguably more convenient sibling of O'Hare. Well stocked with gift shops, newsagents and convenient stores, Midway has plenty of places to indulge in a bit of retail therapy when you arrive. However, while the shops are decent, the food and drink is where Midway comes into its own. 
From burgers and sushi to donuts to frozen yoghurt, Midway has a myriad of eateries on site to keep your hunger at bay throughout your stay. Meanwhile, there's also a laundry list of bars and taverns to keep you well watered during your time under the ORD roof. 
There's also a Mother's Room designed for travelling mothers looking for somewhere peaceful to nurse your babies or breastfeed in privacy. They even have a yoga room for you to really relax and unwind if you're coming off or embarking on a stressful journey. Just don't get too relaxed or you could wind up missing your flight! 
By Martyn Grant